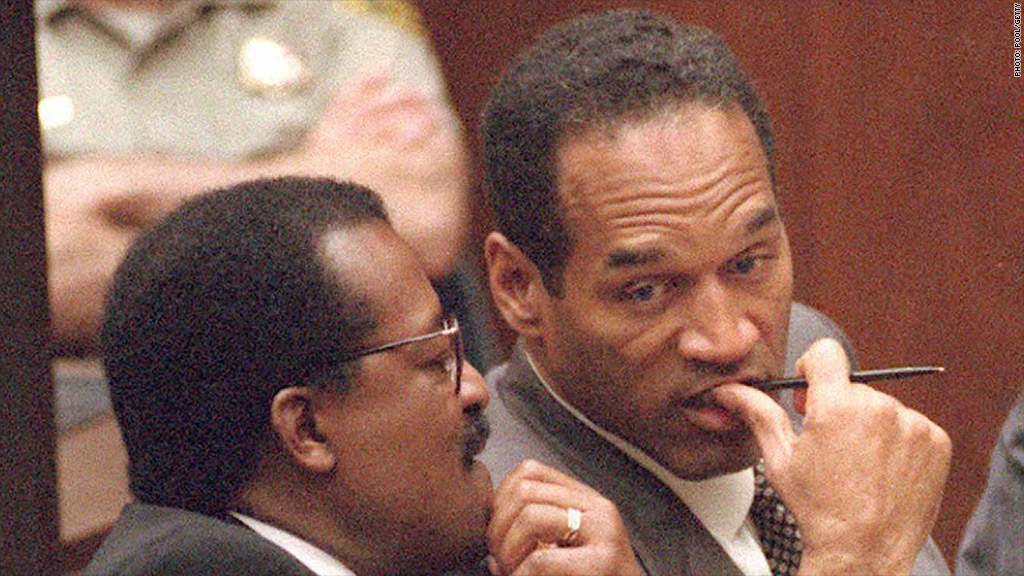 Seventeen years after Ron Goldman's mother won a $9 million wrongful death judgment against O.J. Simpson, she is auctioning off the rights to the unpaid settlement.
Goldman's mother, Sharon Rufo, won the civil settlement against the former football star back in 1997. But she has been unable to collect from Simpson, who was acquitted in 1995 of murdering his ex-wife Nicole Brown and her friend Goldman in Los Angeles.
The court in the civil case forced Simpson to surrender his golf clubs, his 1968 Heisman trophy, a Warhol painting, and other assets.
Rufo has now placed her judgment on the online auction site www.judgmentmarketplace.com. With 10% interest, the value of that judgment has swelled to nearly $24.7 million, according to the website. The winner of the auction will have the right to pursue Simpson for the money, but they might not be able to get it.
There's no minimum bid for the judgment, according to JudgmentMarketplace owner Shawn Porat, but anyone can buy it outright, immediately, for $1 million. He said hundreds of potential buyers have signed on to check out the Simpson judgment, but there are no bids yet.
The auction will be open for another 29 days, but the judgment expires in less than three years, on March 10, 2017.
Michael Brewer, the lawyer representing Rufo in the lawsuit, said that Simpson still has money, but it's tough to wrest it away from him.
"He receives a fair amount of money each month from his pension with the NFL," said Brewer, but it's extremely difficult to get at pension income. "It's protected under federal law," he said.
Simpson is now serving time after being arrested in 2007 for a gunpoint robbery of sports memorabilia at a Las Vegas hotel room. He was convicted the following year of 12 charges including kidnapping and sentenced to up to 33 years.
He will be eligible for parole in 2017 -- the same year that the wrongful death judgment against him expires.
Simpson won't necessarily by off the hook after the judgment expires, Brewer said, because it can be renewed.