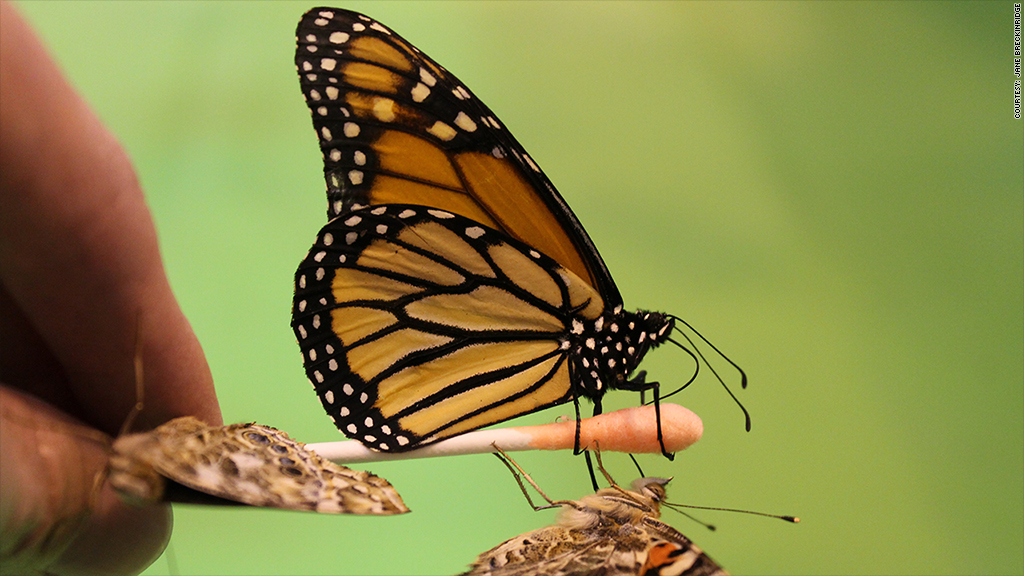 One industry that's adding jobs? Butterfly farming.
Yup, raising butterflies and selling them to zoos and museums, or to release at weddings and funerals, is a real business -- with growing demand.
Jane Breckinridge has been doing it for more than 20 years. Her team at Euchee Butterfly Farm in Oklahoma puts on exhibits, or "butterfly houses," at places like the Minnesota State Fair. There, people can walk through large garden spaces to watch and even feed (with cotton swabs dipped in red Gatorade) thousands of butterflies.
"It's an exploding industry and there are just not enough butterflies out there," she said. Everywhere from big institutions like New York City's Natural History Museum and the Bronx Zoo to elementary schools want to buy caterpillars, chrysalises and butterflies.
The Euchee Butterfly Farm raises about 20,000 butterflies a year, but that's still not enough to keep up with demand. So it imports another 20,000, mostly from Costa Rica, to make up the difference.
A single butterfly can cost anywhere from 75 cents to $7 on the wholesale market, depending on the time of year and species.
Related: What I did after losing my job
Breckinridge hopes to expand Euchee's operations with help from a $500,000 grant from the Department of Agriculture, which aims to create jobs. The funds will be used to train Native American members of the Thlopthlocco Tribal Town to raise butterflies of their own to sell to the Euchee farm.
The money in butterfly farming certainly isn't equivalent to a full time job at first. Tribe members can expect make between $400 and $500 a month from about March through October, Breckinridge said. She hopes to get 100 members of the tribe up and running within a year.
Any chance to earn some income will be welcome in the area, a county where unemployment is higher than the rest of the state, said Brian Wiles, a director at the USDA's rural development office in Oklahoma.
For now, the Euchee farm will handle operations on the sales end because, logistically, it's a tricky business.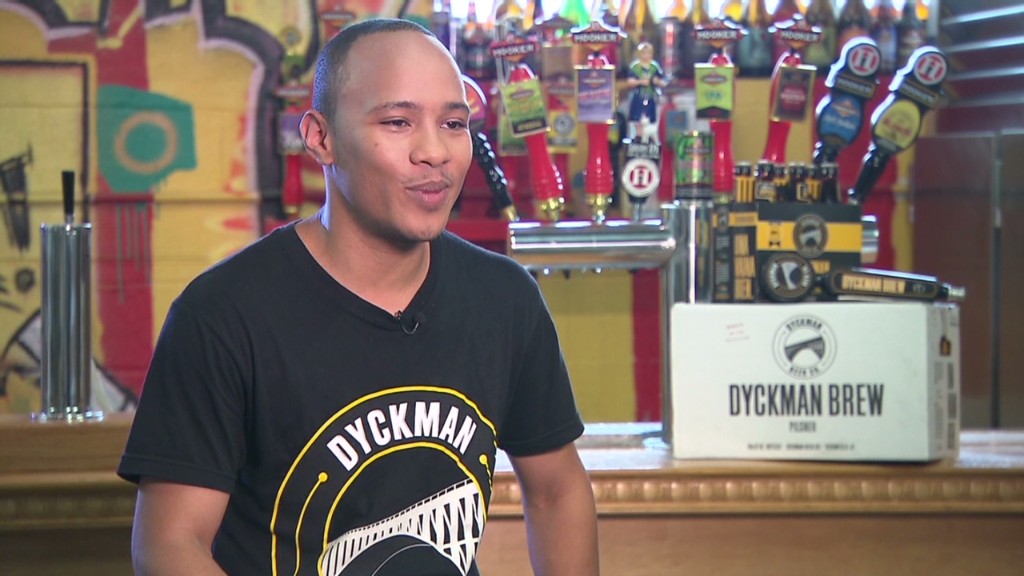 Butterflies don't live more than a couple weeks -- some species last only a few days -- so the window to raise and ship them for a specific event is small. To transport them, Breckinridge tricks the butterflies into hibernation. As long as they're kept between 40 and 50 degrees, they'll close their wings and can be shipped overnight.
Breckinridge wouldn't say how much Euchee Butterfly Farm makes in a year, only that it's enough for her and her husband and business partner David Bohlken to make a living.
It isn't easy. Breckinridge works seven days a week, and last week alone she was stung by a wasp and had a snake slither across her bare foot while she was wearing flip-flops.
"But it's so satisfying when I'm at one of our exhibits and see the look on people's faces," she said. "We're there for the wow factor."