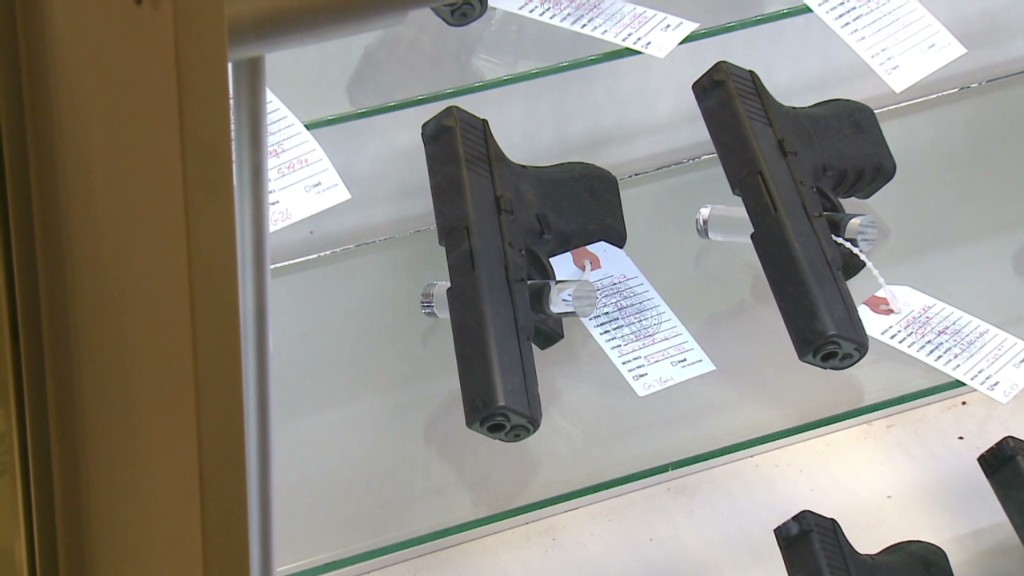 Guns and ammo are selling at a feverish pace in and around St. Louis as violent clashes continue between protesters and police in nearby Ferguson, Missouri.
"People are coming in with fear in their eyes and they're saying they need something to protect their house," said Steven King, owner of Metro Shooting Supplies, a gun shop in the St. Louis suburb of Bridgeton. "They're scared to death."
The unrest in Ferguson began on Sunday, following the police shooting of 18-year-old Michael Brown, an unarmed teenager.
Since then, King said he has sold as many as 50 guns a day, when he usually sells between five and 10.
He said customers are buying everything from shotguns to AR-15s, concealable handguns, popular semiautomatic pistols like Glocks and Rugers, and firearms with high capacity magazines. He said he's also selling a "boatload" of ammunition.
King said customers told him they're depleting their savings and putting purchases on credit cards in their haste to buy firearms.
"They did not even have this in their thought process until the QuickTrip started burning down in their backyard," said King, referring to the convenience store that burned down after the Saturday night shooting of Brown.
Al Rothweiler, co-owner of Mid America Arms in St. Louis, said that sales at his gun store have jumped by 50% since the violence began.
"They're taking personal responsibility for their own well-being," said Rothweiler, referring to his customers. "As much as I think we have a very good law enforcement community, they can't be everywhere for everybody."
He says he's noticed a significant influx of new customers who have never bought guns before.
Rothweiler said that he doesn't so much fear the unrest, which is taking place 20 miles from his store, as much as he feels "sadness and disappointment that our society is truly capable of doing such things."
So far, the violence has not spilled into any communities outside of Ferguson.