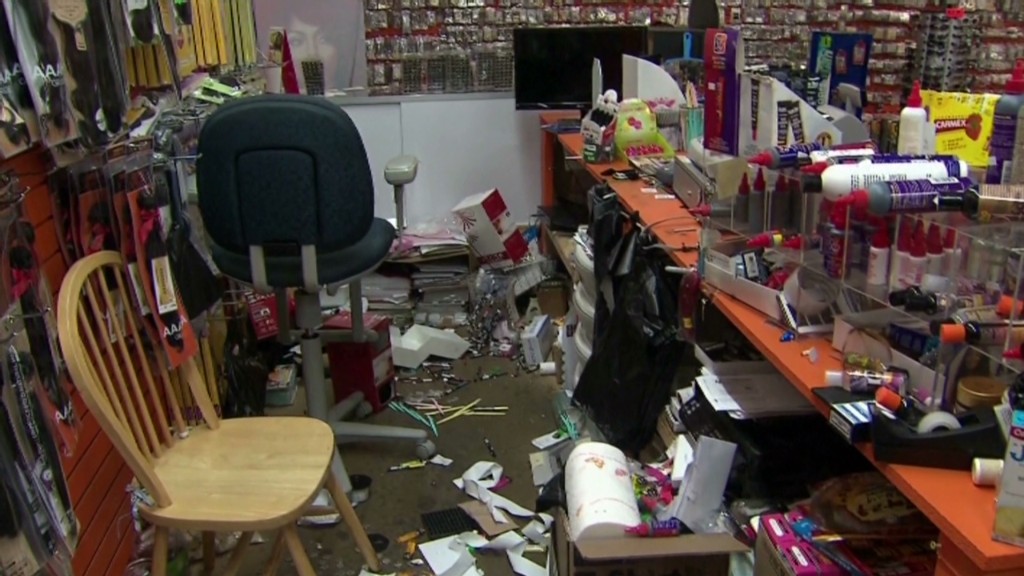 It's anything but business as usual for restaurants in Ferguson.
Looting and vandalism have hit some stores hard, but it's the sustained loss of foot traffic that's hurting eateries like Subway and Quiznos in the protests following Michael Brown's death.
Both restaurants are located near the police and fire station, which have become the hotbed of police and protester activity.
Kathy Osborn, executive director of the Regional Business Council, said around 25 businesses had been directly impacted by vandalism, but countless more are taking a hit to their sales.
"These are very small communities, and a lot of people don't have cars," said Osborn. "[People usually] walk to get what they need. So going out for a quick trip has a greater impact than it normally would."
The Subway on South Florissant Road has lost about 60% of its daily revenue -- about $1,000 a day -- since the protests began a week ago.
Ali Rafiq, whose parents have owned the shop for 22 years, said they're being hit so hard because the parking spaces in front of the building are being used by protesters and journalists, leaving few spots for customers.
"It's almost more of an issue to go up to people and ask them to move their car and get backlash," said Rafiq. "It's easier to let them park."
Plus, many of their regular customers work at area corporations like Emerson Electric and have stayed away since the protests began.
Ferguson's economy: Tough times, but with signs of progress
"A lot of people assumed we were closed because of the protesters being right across the street," said Rafiq. "Others were told not to come."
The Subway's average sales per customer have dropped from about $9 to $3. Protesters are more likely to buy something small in exchange for using the restroom (though they can do so for free) instead of a full meal.
Quiznos, located across the street, has seen a 50% decrease in daily sales.
Keith Green -- whose father, Edward Thomas, owns the shop -- said they're now averaging about 60 to 70 customers a day (instead of their usual 100).
"Tension is high," said Green. "[Customers] don't want to venture over, you don't know what can happen."
Green said they plan to decrease their weekly food supply order by between $500 and $700.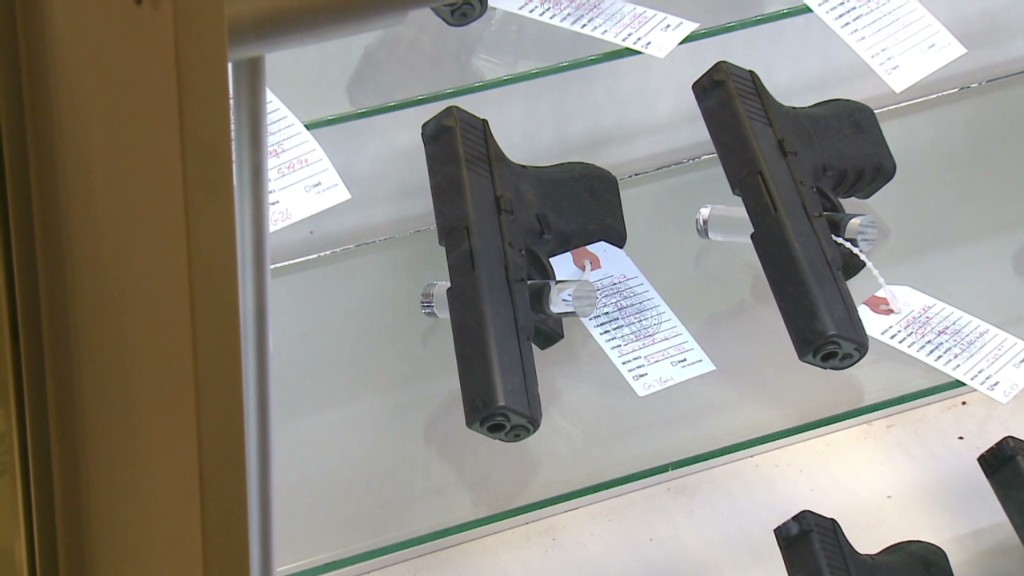 Cathy's Kitchen, which is located in the same building as Quiznos, said they were closed last Monday, but have been open since and have actually seen an increase in customers.
"It's been very packed," said manager (and daughter of the owner) Cathy Jenkins. "We've been getting a lot of support."
The restaurant, which is one year old, has had about 400 customers a day instead of its usual 100 to 200.
This could be partly due to an initiative, led by the North County Incorporated in St. Louis, which has been encouraging people to buy from Ferguson stores.
"We're making an effort to say to people, 'Frequent these businesses,'" Osborn said.
--CNNMoney's Michael Tarson contributed to this report.