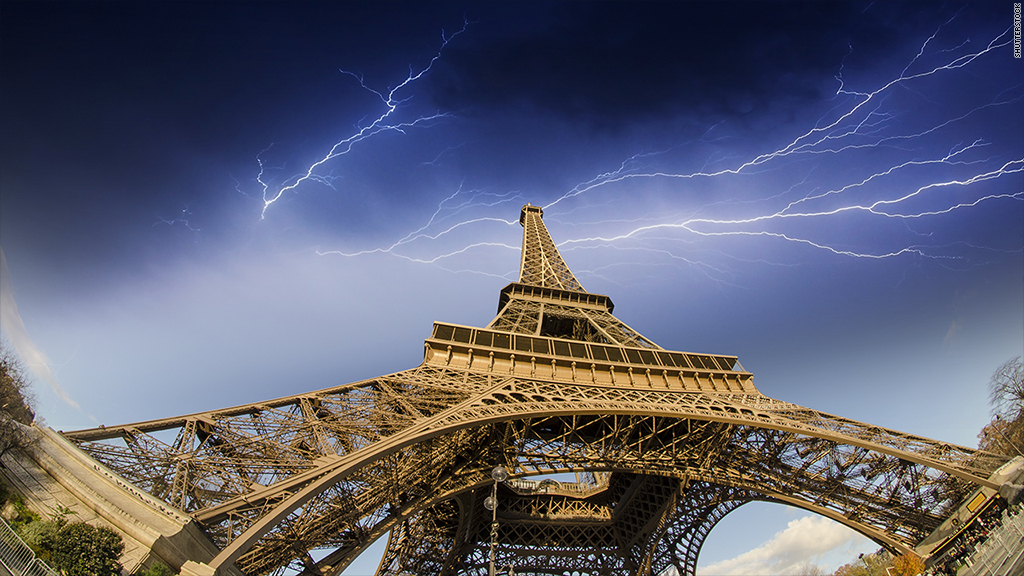 After devouring European assets early this year, U.S. investors are now avoiding them like the plague.
Some of the blame goes to Vladimir Putin.
There's mounting concern that the sanctions slapped on Russia will ricochet back on Europe, especially as Putin retaliates with sanctions on various food products. European growth has already flatlined because of the ongoing crisis.
"Recent weak readings have given life to renewed fears of another growth slowdown or, in some corners, another European recession," Dan Greenhaus, chief global strategist at BTIG, wrote in a note to clients this week.
Related: Stock market bubble warnings grow louder
Cutting European exposure: Americans have pulled money out of exchange-traded funds (ETFs) that track the European markets for six straight weeks, bleeding $4 billion over that span, according to research by Markit.
That marks a dramatic reversal from the first half of the year when investors bet heavily on a big rebound across the Atlantic. U.S. investors pumped almost $20 billion into U.S.-listed ETFs that focus on Europe through the end of June, Markit said.
"A growing portion of American investors think that their assets are better invested outside of Europe," Simon Colvin, a research analyst at Markit, wrote in a report this week. He called the pivot away from Europe "one of the most interesting investment stories of the year so far."
Related: 6 stocks Wall Street is betting will tank
Germany, France hit hardest: Markit said the trend "started as a trickle" in early July before gathering momentum at the start of August. U.S. investors yanked $1.4 billion from European-focused ETFs during the first week of August alone -- that's the largest single week of outflows in more than six months, the firm said.
The ETFs that have been hit with the largest outflows include the iShares MSCI EMU (EZU) ($1.2 billion over six weeks) and Vanguard FTSE Europe (VGK) ($453 million over three months).
Investors have been cutting exposure to core European countries such as Germany, Switzerland and France. Interestingly, U.S. investors have poured cash into ETFs that track Italy and Spain.
The Putin effect: Hopes for a sustained rebound in Europe have been dashed by anemic economic readings and up-and-down tensions with Russia over the future of Ukraine.
"It's been a two-steps forward, one or even two-steps back scenario in the economy," says Christopher Probyn, chief economist of State Street Global Advisors.
Russia has responded to U.S. and European sanctions with sanctions of its own, including ones banning the import of food from Europe for a year. Fearing prices will collapse, EU officials this week agreed to set aside $167 million to compensate farmers if they have to destroy or give away their fruits and vegetables.
Related: Europe pays farmers to destroy food
It's clear Europe's engine has stalled out. The euro-area economy reported no GDP growth for the second quarter, dragged down by the first contraction in Germany in over a year. Other major economies are also stuck in reverse, including Italy and France.
"Europe remains plagued by both weak external and internal demand," Greenhaus wrote.
All of this has raised the importance of looming economic numbers due out in the coming weeks -- and the response from the European Central Bank.
"The ECB may be dragged kicking and screaming into a Fed style quantitative easing program later in 2014," Greenhaus wrote.