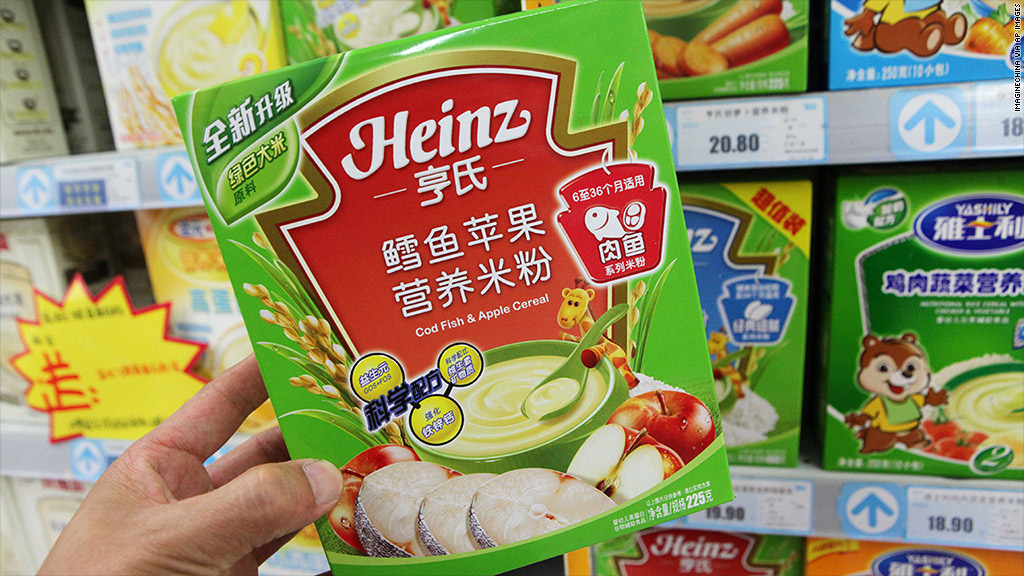 H.J. Heinz is recalling a batch of lead-laced baby food in China.
The company said the small regional recall affects a high-protein cereal, according to spokesman Michael Mullen. He said that a lot of the affected cereal has already been withdrawn.
The Pittsburgh-based food company initiated the recall after an internal investigation revealed that an isolated batch of defatted soy bean powder from a supplier in China contained lead.
The company, which was bought by Warren Buffett's Berkshire Hathaway (BRKA) and 3G Capital last year for $28 billion, did not say if anyone has gotten sick from the cereal.
According to the National Institute of Environmental Health Sciences, lead is a poison that sickens people and slows mental and physical growth in children.