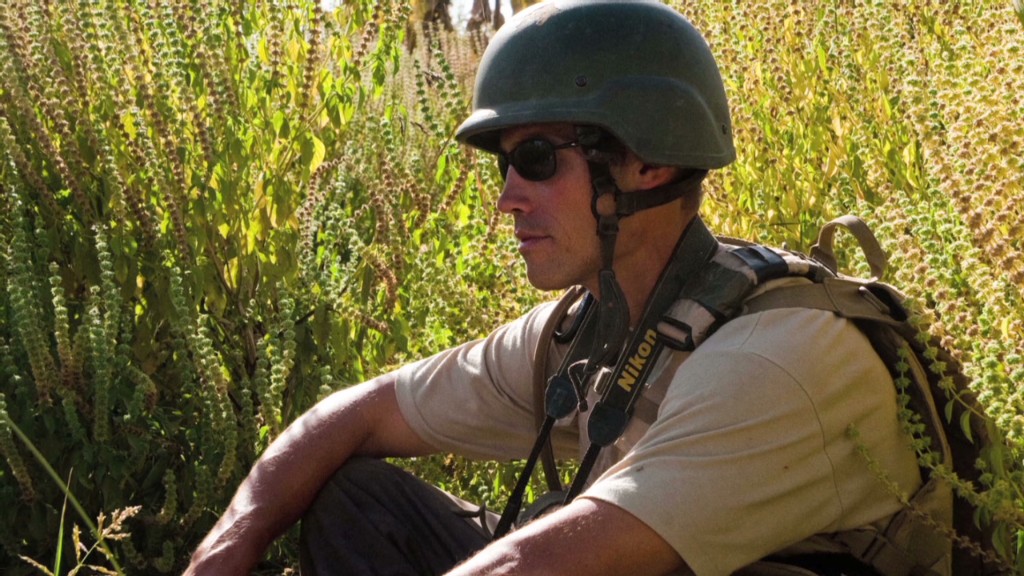 Twitter is taking down images and video of the beheading of U.S. journalist James Foley by Islamic militants.
"We have been and are actively suspending accounts as we discover them related to this graphic imagery," Twitter (TWTR) CEO Dick Costolo said.
In a video posted by the Islamic State in Iraq and Syria (ISIS) on YouTube, Foley is seen kneeling next to a man dressed in black. Foley reads a message, presumably scripted by his captors, that his "real killer'' is America.
The U.S. said Wednesday the video was authentic.
ISIS has carried out many killings, including beheadings, as part of its effort to establish an Islamic caliphate that stretches from Syria into Iraq.
In many cases, ISIS -- which refers to itself as the Islamic State -- videotapes the murders and posts them online.
CNN is not airing the video showing Foley's death and threats to kill another journalist, Steven Sotloff.
Related: Twitter co-founder live-tweets protests in Ferguson
Foley's family used social media to appeal for privacy, and to urge people not to watch the video, or share it -- a call echoed by many Twitter users Wednesday.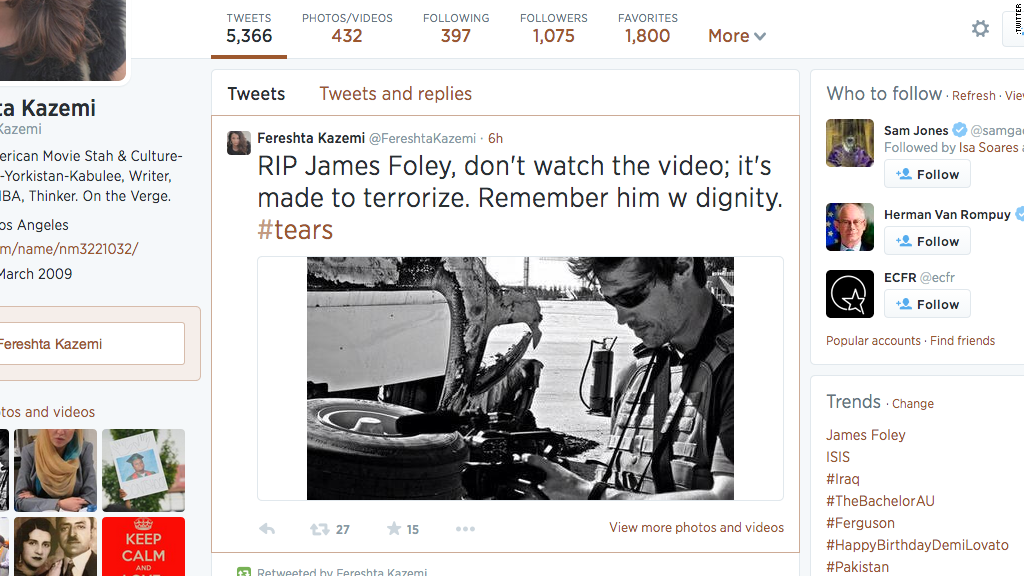 A Twitter spokesperson declined to comment on the number of accounts it had suspended, or provide further details.
Twitter says it removes imagery of deceased individuals under certain circumstances.
"Immediate family members and other authorized individuals may request the removal of images or video of deceased individuals, from when critical injury occurs to the moments before or after death, by sending an email to privacy@twitter.com," company policy states.
"When reviewing such media removal requests, Twitter considers public interest factors such as the newsworthiness of the content and may not be able to honor every request."
A spokesperson for YouTube said it was company policy to ban content showing "gratuitous violence, hate speech and incitement to commit violent acts," and it removes such videos when they're flagged by users.
"We also terminate any account registered by a member of a designated Foreign Terrorist Organization and used in an official capacity to further its interests," the spokesperson said.