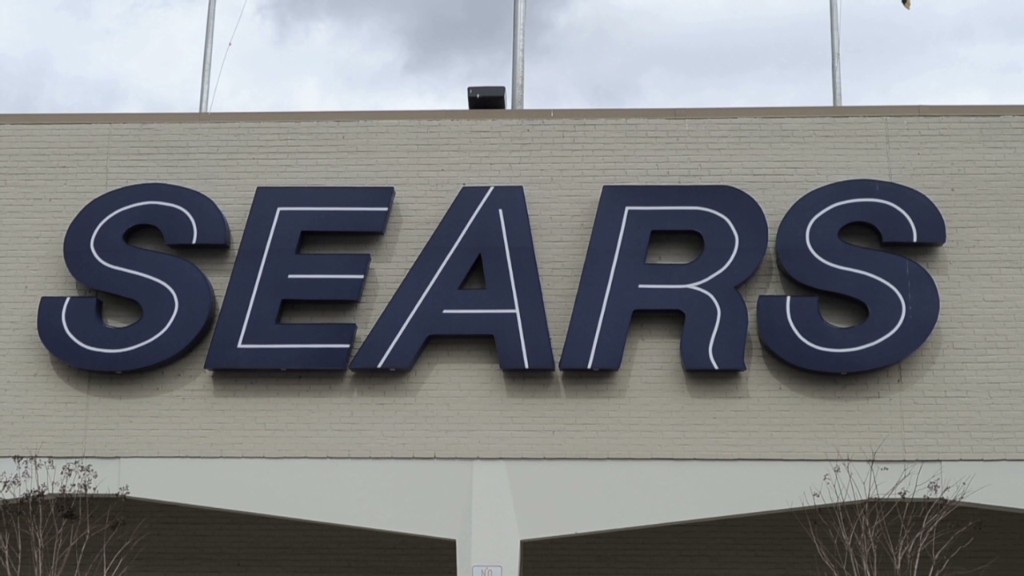 The bloodbath at
Sears

(SHLD) shows no sign of letting up.

Shares of the struggling retailer plunged over 8% Thursday after its second quarter loss fell short of already-low Wall Street expectations.

It was the ninth straight quarterly loss for Sears, which reported sales declines across the board at many of its businesses, including Kmart, Sears Auto Center, and Sears Canada.

The company also claimed that it lost profit from major promotional activities that have yet to bear fruit.

Related: Aeropostale hires old CEO to save teen brand

Part of Sears' revenue loss last quarter came from the spinoff of its Lands' End Clothing line last spring. The stock got a bounce in April around the time of the Lands' End (LE) deal as investors hoped the move would provide Sears with much-needed cash.

But the goodwill was short-lived, as shares of Sears are down over 15% this year.

Sears was once a powerhouse as the largest retailer and employer in America. But its profit has tanked since it announced a merger with Kmart in 2004.

According to Brian Sozzi, a retail analyst with Belus Capital Advisors, the company has neglected to invest in their actual stores since the merger, which has left them with an antiquated look.

"This quarter once again supports the view that Sears and Kmart are getting pushed out of retail in the United States," said Sozzi. "Sears becomes more irrelevant by the day."

Don't write off retail: Other retailers have also reported earnings in the past few weeks, and it's a mixed bag.

Wal-Mart (WMT)warned recently that it expects to earn less this year than it had previously promised. The company is blaming higher health care costs and the need to upgrade its online operations.

Related: Walmart: 'Going to a very dark place'

Target (PBCFX), still working to overcome issues related to its massive data breach, cut its yearly profit outlook Wednesday, but the company sounded upbeat about its July sales and early back-to-school shopping results.

If there's a bright spot in retail, it's Macy's (M). The stock has soared around 13% this year, with back-to-school sales similarly a bright spot.

TJX Companies, (TJX) owner of TJ Maxx and Marshalls, has skyrocketed around 13% in the last month, as has Kohl's (KSS). Both companies reported impressive second quarter earnings.

Richard Jaffe, an analyst with Stifel Nicolaus, said the pick-up in certain retailers has less to do with the economy, and more with better merchandising and products.

"The pressure on retailers is often overdone, you hear that people will never shop again," he said. "When these retailers come back, they're getting snapped up pretty quickly."