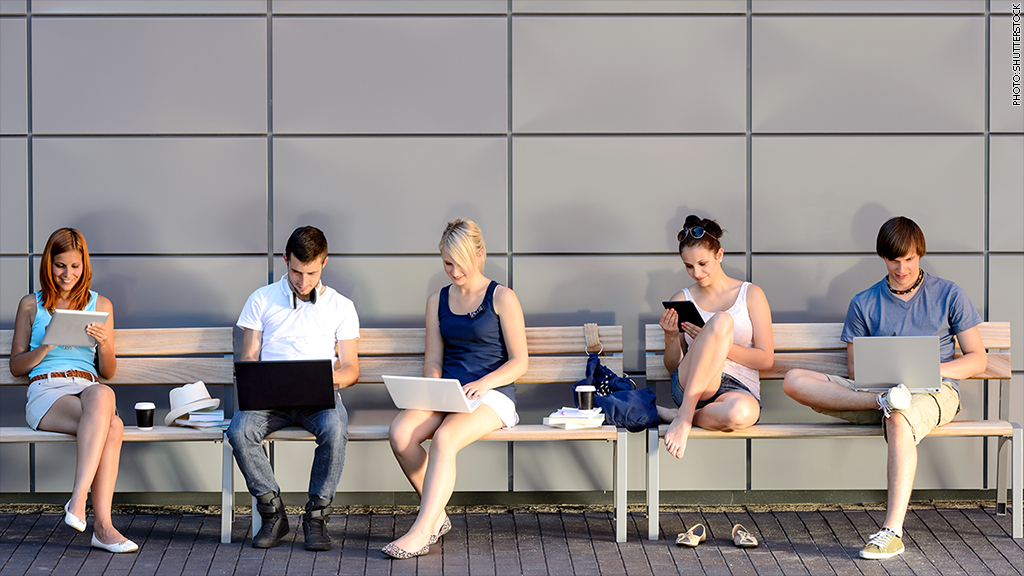 If young people get hooked on Comcast cable in college, perhaps they'll pay the company for cable when they graduate.
That's one of the theories behind Comcast (CCV)'s introduction of a streaming TV service on five college campuses this fall. The service supplements the old-fashioned way students who live in on-campus housing watch TV: by plugging a TV set into the dorm room cable pipe.
Comcast promoted the new option, which it calls "Xfinity On Campus," in a news release on Thursday, ahead of the fall semester. It will be included with resident students' room and board, just like traditional TV hook-ups have been, and will initially be available at the University of Delaware, Drexel University, Bridgewater College, Emerson College, and Lasell College.
Executives say they can rapidly expand the service to other campuses -- there are hundreds of colleges and universities in regions of the country where Comcast operates.
Comcast and other companies that provide cable TV on college campuses know they have to adapt to young peoples' changing media habits. In campus settings, especially, young people want to be able to watch TV shows on laptops and smartphones.
That's why "Xfinity On Campus" is partially seen as a response to subscription services from Netflix (NFLX), Amazon (AMZN) and Hulu. Those only let people watch on-demand TV, while Comcast's service includes an on-demand library plus a bundle of live TV channels, including ESPN, CNN, Comedy Central, MTV, and AMC.
Crucially, the Comcast service also extends at least partially off-campus: according to Comcast, students "can use their university credentials to authenticate and access online programming that's part of their subscription via TV Everywhere websites and apps such as WatchESPN and FXNOW."
Comcast's service might also be a response to password-sharing, which has been a concern for the owners of channels like ESPN that have popular apps.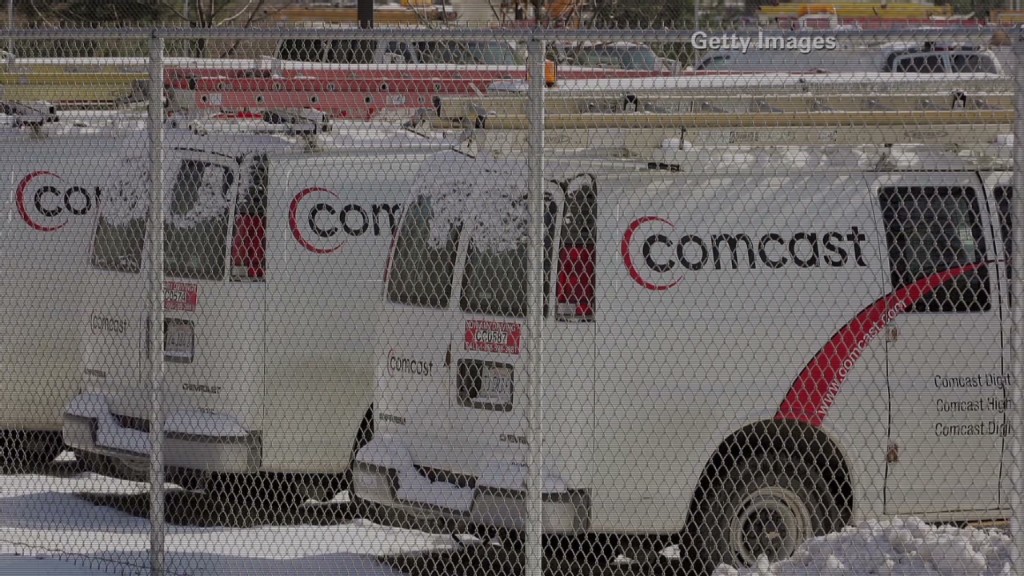 Down the line, Comcast will add a recording function to the on-campus streaming service, so users can record live TV and watch it later via the cloud.
A few years ago a startup called Tivli -- now called Philo -- started to test a streaming TV service at Harvard and a handful of other campuses. Its product works on top of a university's existing cable provider.