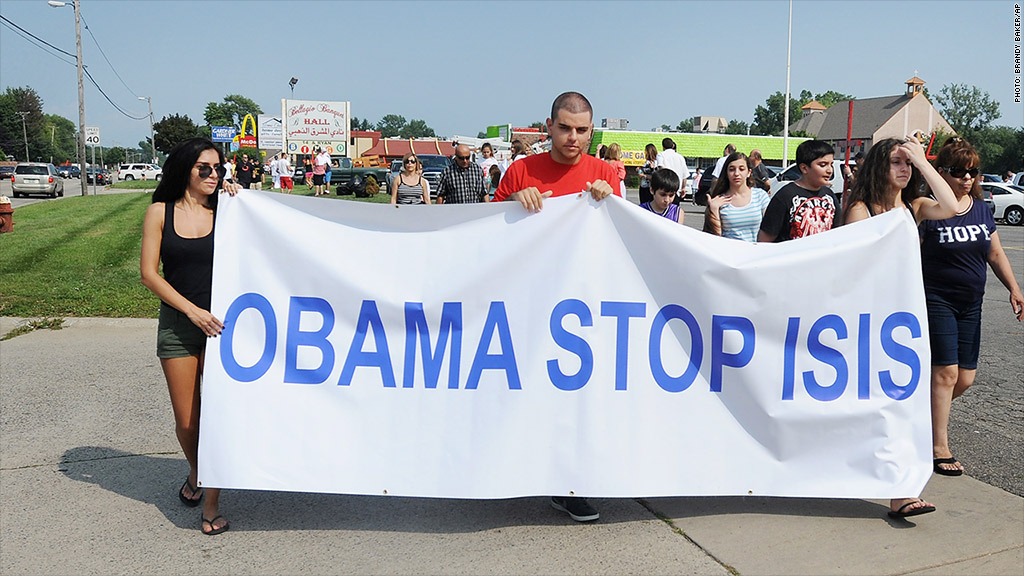 When YouTube started to remove gory videos of journalist James Foley's beheading this week, the next stop for some Internet surfers was LiveLeak, a streaming video website that specializes in hosting graphic videos that other sites won't touch.
There was so much interest in the Foley video Wednesday that LiveLeak warned visitors about possible slowdowns due to "an abnormally high volume of traffic."
But Thursday, the site's operators announced an out-of-character decision: "We will not be showing further beheadings carried out by" ISIS.
"We've shown the world the true horror of this form of execution more than once in the past and we cannot find any compelling reason to even be thought of as promoting the actions of this group," LiveLeak said in a statement.
"There is no reason at all to show more beheadings," they added.
Related: Twitter removes images of James Foley's death
Some of LiveLeak's users may strongly disagree, and the website acknowledged as much in its statement. They said they'd hold a live discussion with users later on Thursday.
The fact of the matter is that many millions of Internet users seek out sites like LiveLeak to see the very kind of gruesome content that traditional media refrain from showing viewers.
But "our belief in your rights to view whatever you wish do not override our rights to not host it here," LiveLeak said.
In other words, even LiveLeak wants to draw a line somewhere -- mirroring decisions by YouTube, Twitter (TWTR) and Facebook (FB) about what sorts of objectionable material may be shared by users.
The (unnamed) LiveLeak operators said they'd had several meetings about the Foley beheading video. The site has provided access to other such videos in the past.
But "there is every chance - given the rumours of hostage stockpiling currently doing the rounds - that we could see a return to the dark times of 2004/5 when beheadings happened with an alarming and depressing regularity," the statement said. "It's this which prompted us" to effectively ban future ISIS videos.
The site added that "this does not mean we won't continue to show graphic media should we deem it reasonable to do so, we will continue despite the regular condemnation, in other words for the most part nothing is going to change... We simply will not host further beheadings" from ISIS.