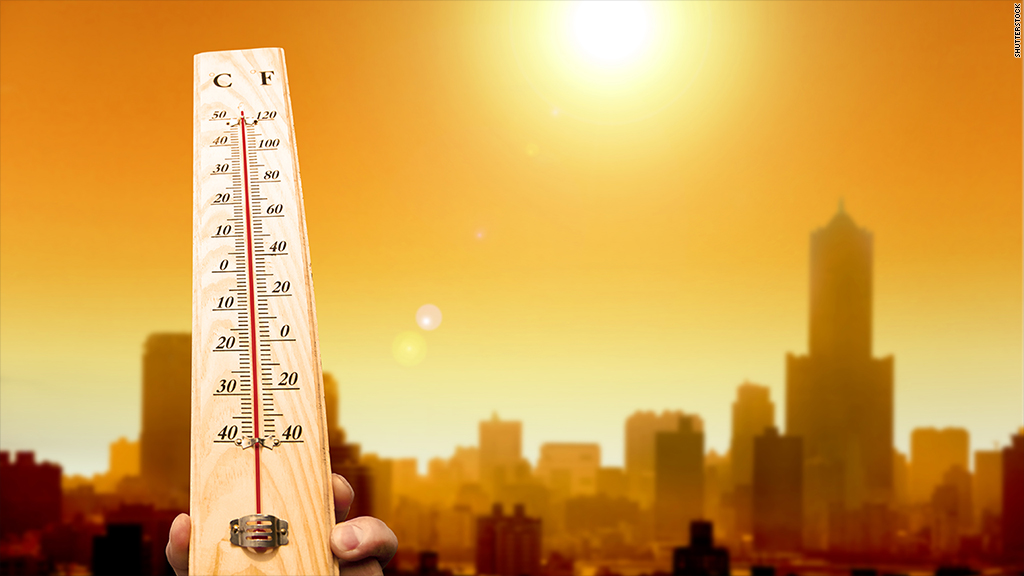 The summer might be winding down, but the mergers and acquisitions market is still heating up, and investors are loving it.
The latest corporate wheeling and dealing is over an alliance between Burger King (BKW) and Canada-based Tim Hortons (THI). The deal is getting a lot of attention because it could lower Burger King's taxes, but in a merger market that has been red hot, this deal is a small fry.
All of this M&A activity has helped to send stock prices to record highs. The S&P 500 hit its highest level ever today. But whether or not you have money in the stock market, all these deals are good news because they signal growing confidence in the economy.
Related: Burger King deal goes through
People and businesses don't spend big amounts of money unless they are optimistic about the future.
"We're seeing an increasing pipeline of transactions and more activity on the strategic front than in a long while," said Carter Mack, president of investment bank JMP Group.
Trillions of dollars of deals: Just how strong has the M&A market been? There have been $1.16 trillion worth of U.S. deals inked so far this year. That matches the deal volume generated during all of 2013, according to Dealogic.
Last year wasn't exactly a quiet one as U.S. M&A activity topped $1 trillion for the first time since before the Great Recession, Dealogic said. If this year's pace keeps up, it could top the all-time record set in 2007.
Related: S&P tops 2,000 for first time ever
The robust deal activity represents a show of confidence by corporate executives.
"People are increasingly confident we've got a steadily improving economy and there aren't issues out there that will derail things," said Mack.
Investors have also been pressuring shareholders to spend their mounting cash hordes, which aren't earning much, if any, interest by sitting in corporate bank accounts.
Like many things in the world of finance, the M&A strength is also being fueled the Federal Reserve's easy-money policies. Extremely low interest rates make it extremely cheap for companies to finance these buyouts.
"As long as the Fed keeps rates artificially low, companies are going to say: Why not? You're basically borrowing money at almost no cost," said Anthony Michael Sabino, a professor at St. John's University.
Related: Stock market matchup: Yellen vs. Putin
Drug frenzy: The M&A market has showered extra love to the pharmaceutical sector.
About $87 billion of pharmaceutical transactions were inked during the first half of 2014, according to market intelligence firm Evaluate. That exceeds the total M&A activity this space saw during all of 2013.
That doesn't even include the $8.3 billion that Roche (RHHBF) agreed to pay over the weekend for biotech company Intermune (ITMN). Other big pharma deals announced this year include the $25 billion buyout of Forest Laboratories by Actavis (ACT) and $16 billion acquisition of GlaxoSmithKline's (GSK) oncology business by Novartis (NVS).
The M&A market has also been kind to the telecom sector. According to Dealogic, $200 billion of U.S. telecom deals have been announced so far this year. A big chunk of that total stems from Comcast's (CMCSA) $45 billion bet on Time Warner Cable (TWC).
Mega deals like the Time Warner Cable one grab all the headlines, but smaller-sized deals are also being sealed at an impressive clip. Mack said JMP's M&A business, which focuses on small and mid-sized deals, has doubled in terms of the number of transactions over the past year.
Tax lowering controversy: Not everyone is cheering the recent deal activity. Some transactions, known as "inversions," have been motivated by a desire to avoid U.S. taxes by merging with a foreign company and relocating to the new.
For example, the $11 billion Burger King deal unveiled Tuesday calls for the Miami-based company to possibly relocate to Tim Hortons' home country of Canada, which has a lower tax rate than the U.S. does.
Related: When U.S. companies dodge taxes, is it unpatriotic?
A number of recent health care deals have also been inversions, including the $56 billion takeover of Dublin-based Shire (SHPG) by AbbVie (ABBV).
Lawmakers in Washington and the White House have criticized inversions and are exploring action to discourage future such deals.
Can it continue? While Washington may erect roadblocks to prevent inversions, the overall M&A market is expected to continue to boom. There's typically a pickup in business deals in September as summer vacations end.
While some worry about interest rate hikes by the Fed in 2015, Mack expects that would cause a "short-term disruption." That's because higher rates will ultimately be driven by a good thing: stronger economic growth.