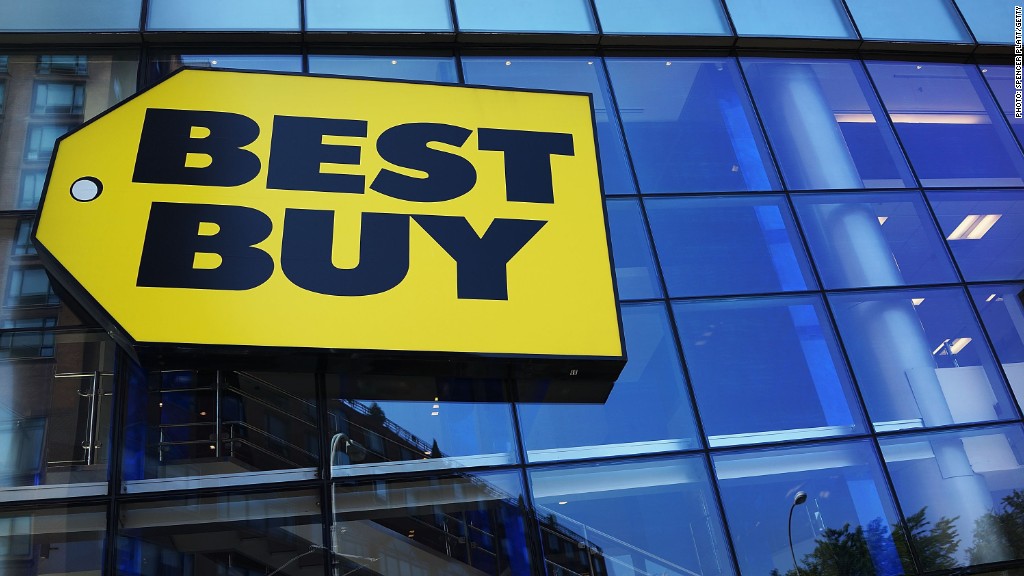 Best Buy just can't compete with Amazon.
The electronics retailer reported quarterly sales Tuesday morning that were lower than a year ago and below Wall Street's expectations. The main culprit? Tough competition from online retailers.
"We continued to see a shift in consumer behavior: consumers are increasingly researching and buying online. As a result, traffic to our brick and mortar stores continued to decline," said Best Buy CEO Hubert Joly.
Shares of Best Buy (BBY) fell as much as 6% in early trading following the news.
Best Buy, which was one of the top performing stocks in the S&P 500 in 2013, has pulled back sharply this year.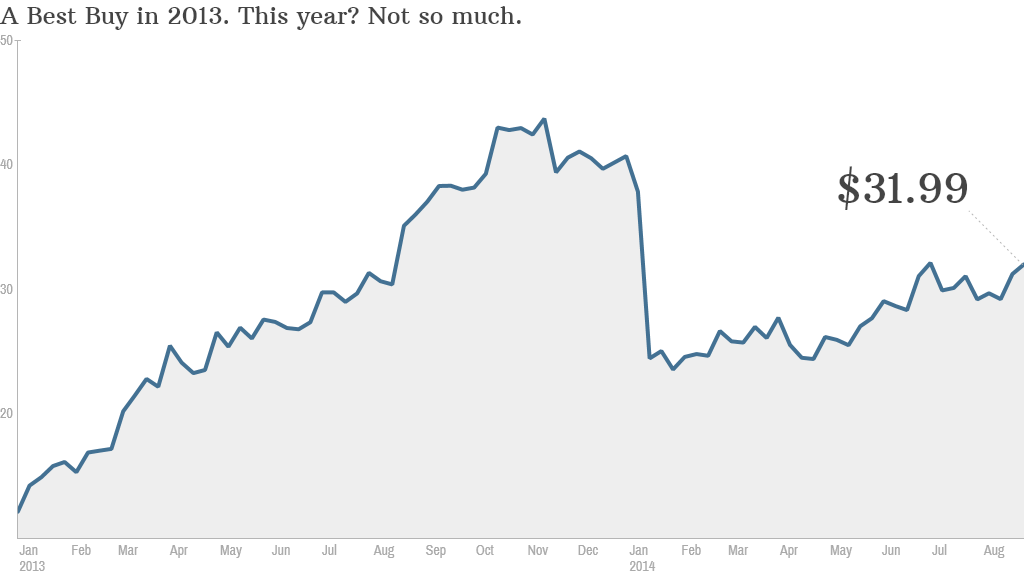 Investors were hopeful last year that Joly, who joined Best Buy in August 2012, would be able to get the company's sales growing more consistently again.
Can Best Buy turnaround? But even though Best Buy did report profits that topped consensus estimates, there are now questions about whether he can execute a turnaround strategy.
Simply put, Best Buy is the victim of a phenomenon known in the retail industry as "showrooming." Consumers may go to Best Buy stores to check out TVs, smartphones or tablets ... only to buy them online instead from Amazon (AMZN) or other e-commerce sites.
Related: It's a gamer thing: Amazon buying Twitch
Still, some of my Twitter (TWTR) followers thought that Best Buy's problems are deeper than just tough price competition.
"I think what Joly really means is 'horrible in-store customer service is our problem,'" wrote Rob McGahen.
Making matters worse? Does anyone buy DVDs anymore? You could argue that Netflix (NFLX) and other streaming video services are as big of a threat to Best Buy as online shopping for higher-priced gadgets.
"$BBY has too much real estate. Wait until DVDs are no longer around, leaving 1/4 of their stores emptier," tweeted Rocking_M.
And Christopher Long added that "they shed music CDs years ago and still don't know how to make center of store profitable."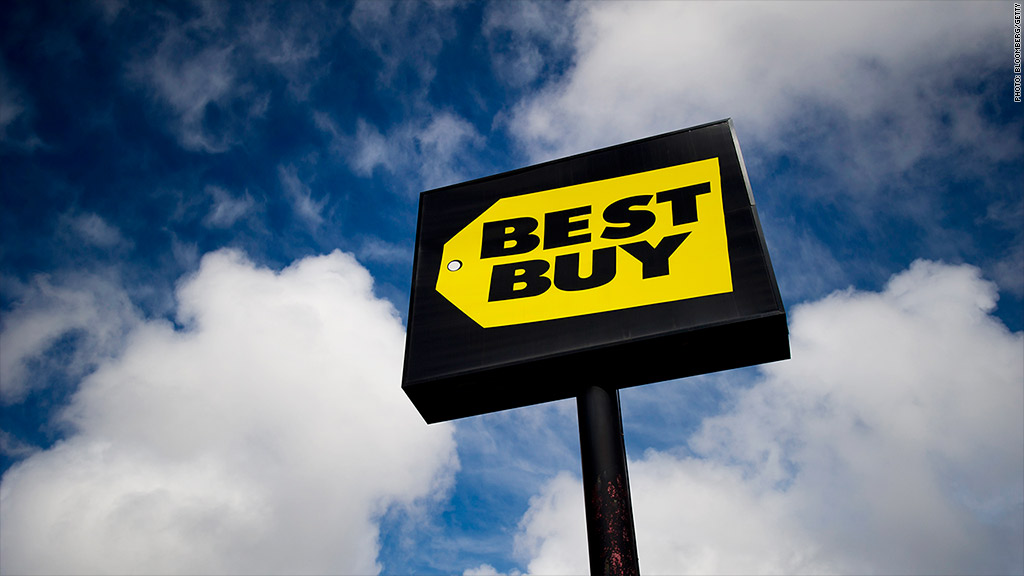 Now to be fair, Best Buy is in much better shape than other struggling retailers such as RadioShack (RSH), Sears (SHLD), J.C. Penney (JCP) and Staples (SPLS).
Best Buy is profitable. It also has more than $3.1 billion in cash and short-term investments -- up from $1.9 billion a year ago.
Related: Should J.C. Penney close 300 more stores?
Joly and CFO Sharon McCollam, a widely-respected retail veteran who is credited with making Williams-Sonoma (WSM) into an online retailing powerhouse, seem to get that Best Buy must adapt or it may suffer the same fate as former rival Circuit City or Borders. Both of them went out of business -- largely due to the Amazon effect.
Joly noted that visits to Best Buy's website increased even as fewer people went to the actual stores. Online sales in the U.S. rose 22% from a year ago -- the third consecutive quarter of more than 20% growth. That's impressive.
But will that be enough to get Best Buy's overall sales back on track?
McCollam pointed out that part of the problem for Best Buy is that there aren't really that many exciting, new, must-have devices out there. That may sound like an excuse. But I think there's a grain of truth in it.
Unless Apple (AAPL) really blows consumers away with the upcoming iPhone 6 launch, there may not be a compelling need for that many people to buy new smartphones between now and the end of the year.
Related: Be wary of no money down iPhone 6
So while it's true that Best Buy has been doing a better job of offering products at a competitive price lately, the company is at the mercy of the Apples, Samsungs and LGs of the world. It's only worth shopping at Best Buy if you actually have a need to buy a new phone, tablet or TV in the first place.