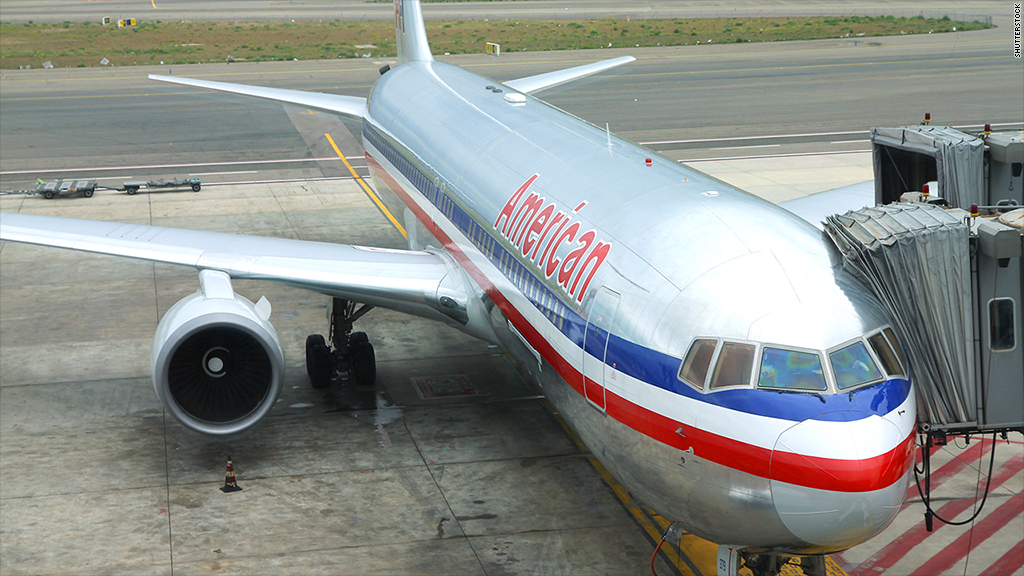 The nation's largest airline is cutting ties with online booking agent Orbitz.
American Airlines and US Airways, which merged to form American Airlines Group (AAL) late last year, made the announcement Tuesday.
Tickets already purchased through the site will not be canceled. But effective immediately, Orbitz (OWW) will no longer sell new American Airlines tickets. It will stop selling US Airways tickets on Sept. 1.
American and US Airways tickets will continue to be available to business customers through Orbitz for Business.
American said no agreement could be reached on the portion of ticket sales that Orbitz would receive.
"We have worked tirelessly with Orbitz to reach a deal with the economics that allow us to keep costs low and compete with low-cost carriers," American Airlines President Scott Kirby said in a statement.
Orbitz responded that the other airlines it lists "are eager to capture the revenue American is choosing to forego." It offers tickets for United Airlines (UAL), Delta Air Lines (DAL) and JetBlue (JBLU), as well as many smaller carriers.
Orbitz is in fierce competition with other online ticket sellers -- including Expedia (EXPE), Travelocity and Priceline (PCLN) -- that also advertize travel deals and packages.