Rifles are going out of fashion, and it's hurting Smith & Wesson's bottom line.
The gun maker said Tuesday that quarterly sales were down by $39.2 million, pulled down by a shrinking demand for rifles. It made a $14.6 million profit, falling 45% from the prior year.
The stock is down 10% in trading Wednesday.
Summer is typically a slow time for the industry, said CEO James Debney on a call with investors, and sales actually met the company's expectations.
Related: Smith & Wesson hit for overseas bribes
Still, Smith and Wesson (SWHC) lowered overall guidance for the year. Executives now expect sales to come in between $530 million and $540 million. In June, they predicted sales would be between $585 million and $600 million at the end of the fiscal year, which ends in April.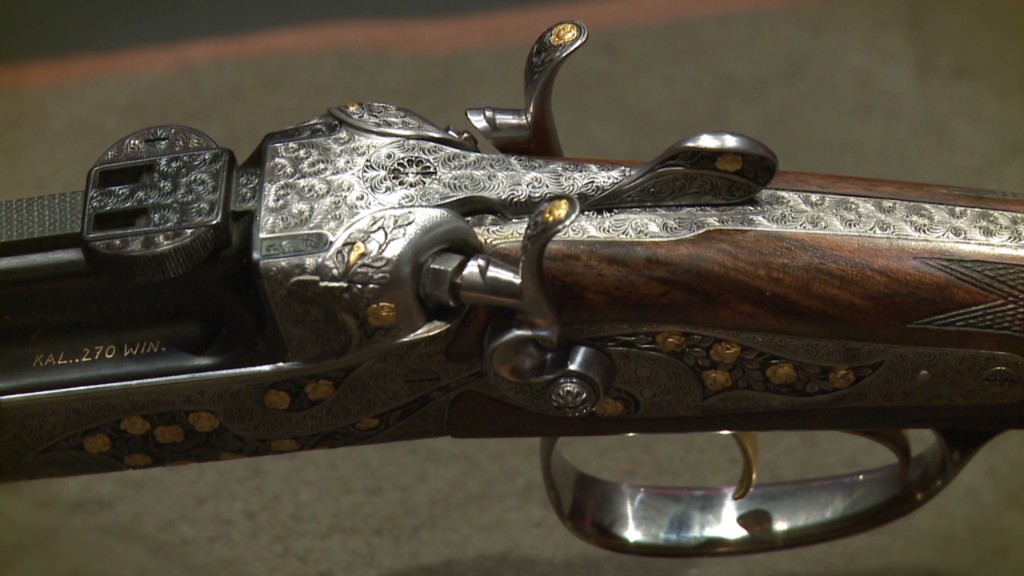 In the past couple of years, the gun industry saw an intense run-up in demand, fueled by concerns of more rigorous gun restriction. But President Obama has failed to get a bill through Congress that increases regulation and Americans are buying fewer guns.
Shares of rival gun maker Sturm Ruger (RGR) also fell Tuesday, but its drop was less dramatic.