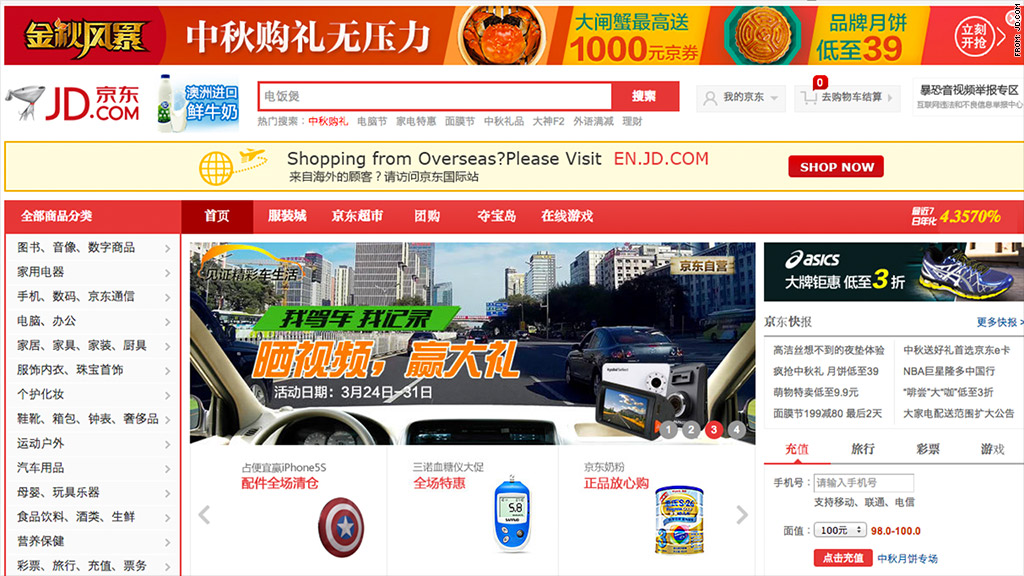 Ali-whoba?
Yes, investors are salivating over the chance to buy shares of China's e-commerce giant Alibaba once they start trading. And with good reason.
The company released its latest financials Wednesday and they showed stunning growth.
But one of Alibaba's main rivals, JD.com (JD), is already public. And the stock is on fire.
Shares are about 70% higher than the IPO price in May.
It just goes to show that Alibaba is not the only Chinese online retailing game in town.
Related: Alibaba is generating incredible profits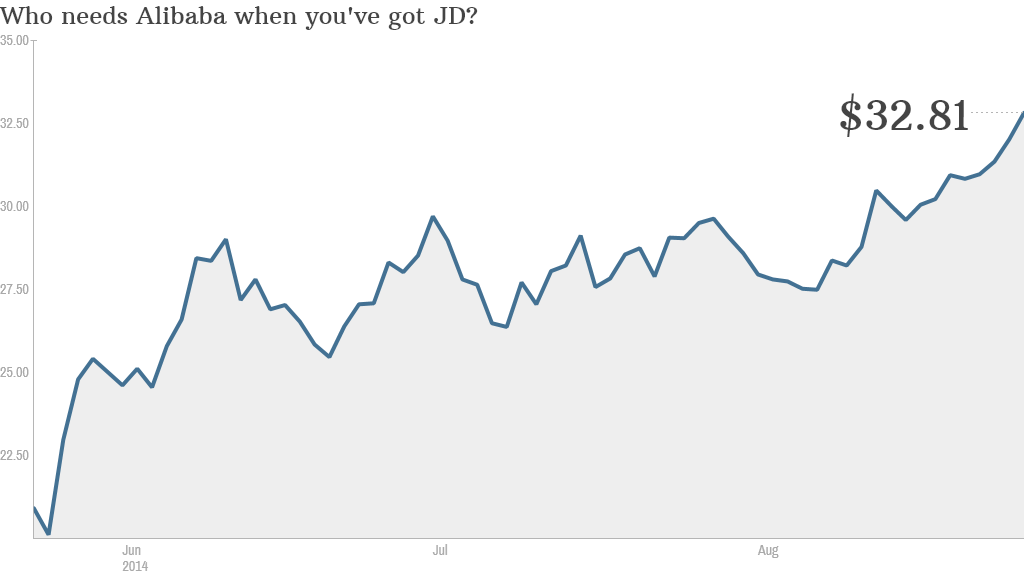 JD reported its second quarter results earlier this month. Sales were up 64% from a year ago. And the company expects revenues in the third quarter to be up between 55% and 61% from the same period of 2013.
That's a faster growth rate than Alibaba, which reported a 46% sales increase in the second quarter. So investors may not want to ignore JD following Alibaba's IPO. The company is widely expected to begin trading sometime in mid to late September on the New York Stock Exchange under the ticker symbol BABA.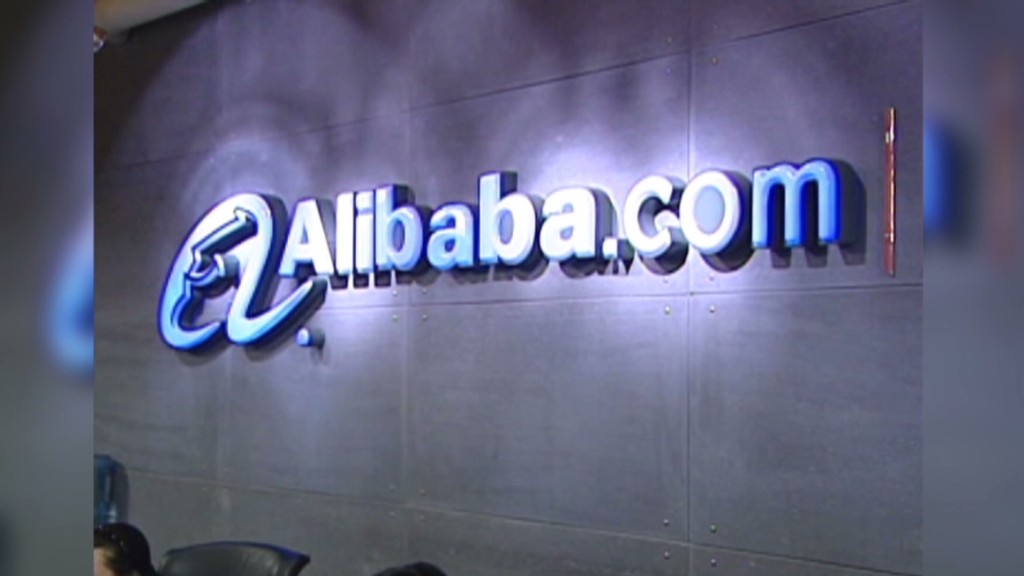 Even though Alibaba is the leader in Chinese e-commerce, JD is clearly a formidable competitor. You could call it the Pepsi to Alibaba's Coke.
And JD also has impressive backers to help it go toe-to-toe with Jack Ma's brainchild. Chinese mobile/social powerhouse Tencent (TCEHY) owns nearly 18% of JD. Saudi Prince Alwaleed bin Talal is also an investor, as is Russian billionaire Yuri Milner through his DST Global firm. DST also has stakes in Facebook (FB) and Twitter (TWTR). (DST does have a stake in Alibaba as well.)
Related: How Jack Ma will retain control over Alibaba
But there's one big, gold-starred red flag for JD. It lost money in the second quarter, and analysts expect a small loss for all of 2014 as well.
JD is expected to finish 2015 in the black, but barely. So the stock is trading at the positively obscene valuation of more than 1,600 times 2015 earnings forecasts. Alibaba, on the other hand, is profitable.
Still, investors don't seem to care about JD's nosebleed price right now.
As we've seen with other Internet stocks like Amazon (AMZN) and Netflix (NFLX), shares can be overvalued on conventional metrics for years as long as sales keep soaring. So don't forget about JD once Alibaba steals the spotlight next month.