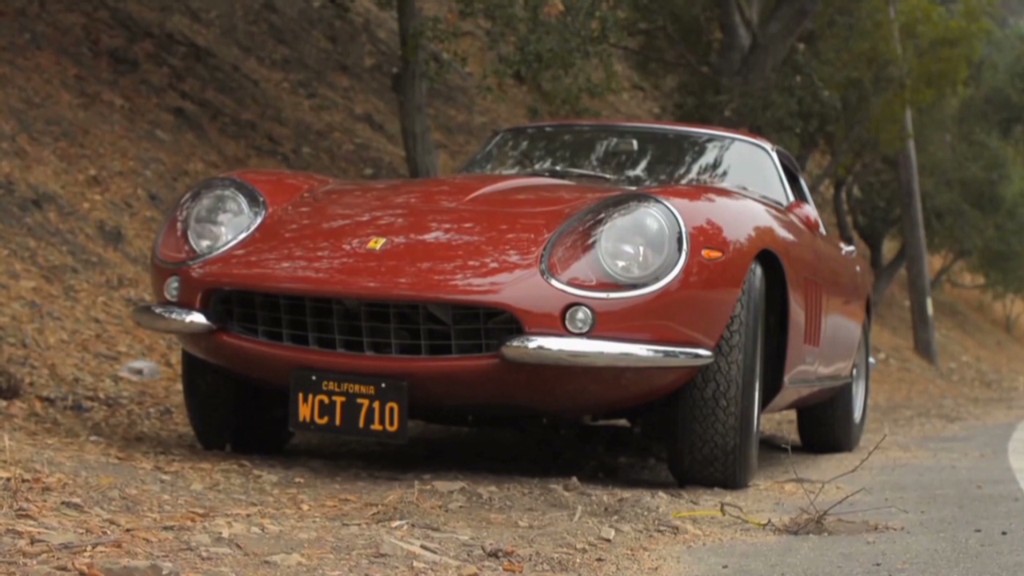 It's no surprise that a beautiful 1967 Ferrari would be worth a lot of money. Ferraris often are. But one sold recently at a California auction was worth roughly triple what it ordinarily would have been because of its first owner: the actor Steve McQueen.
McQueen is among very few celebrities whose ownership can multiply the value of a collectible car. Possibly the only one to come close is Elvis Presley. Cadillacs and Rolls-Royces owned by Presley have sold for multiples of their usual value.
The fact that McQueen died in 1980 at just 50 years of age probably helped cement his image as a masculine and robust figure. His on-screen persona was never that of a perfect male. He managed some vague hint of self-doubt even while showing that there was really no reason for it.
Besides his acting talent, McQueen also had extraordinary driving talent. He showed it off in movies like "Bullitt," with its famous chase scene, and the racing film "LeMans," which opened with a scene of McQueen driving a Porsche through the French countryside. (McQueen liked the Porsche so much he bought it, doubling its later value.)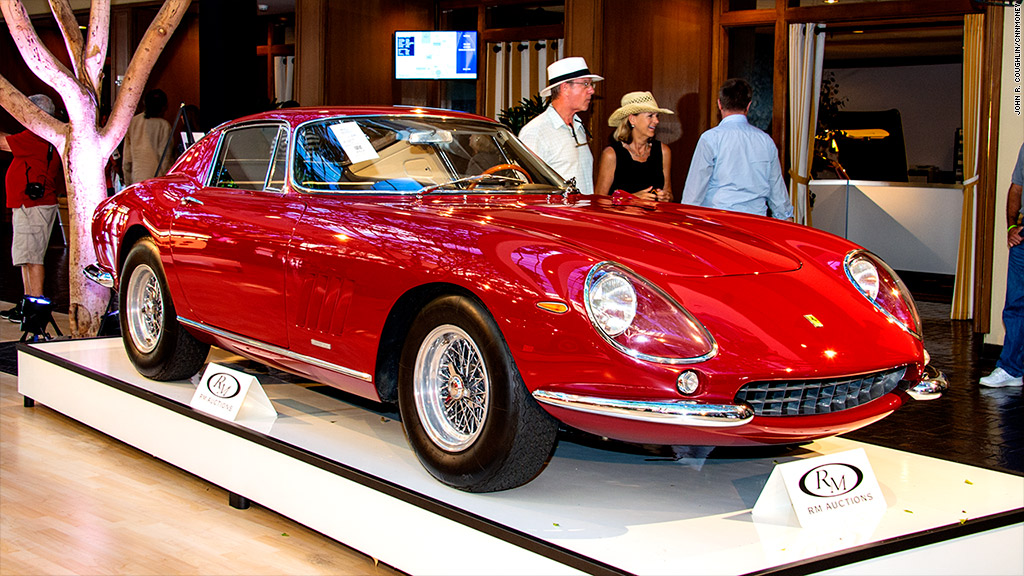 He was also a collector of cars himself. His tastes ran from Ferraris and Porsches to Chevrolets and motorcycles. He clearly wasn't someone who bought cars as an investment. He bought what he liked. But, because he owned them, these cars became blue-chip investments.
In the case of this particular Ferrari, sold by RM Auctions for a total $10.2 million, McQueen did more than just own and drive the car. The paint color was selected and sprayed on after the car was purchased at his request. McQueen didn't care for the car's original metallic gold color. Also, the wire wheels and a stubby mirror added to the front bumper were McQueen's own customizations.
Related: Supe your Beamer for $16K
Over the years since he owned the car these changes had been un-done. In recent years Ferrari's own Ferrari Classiche department, which restores classic Ferraris, returned the car to "McQueen spec" as it is today.