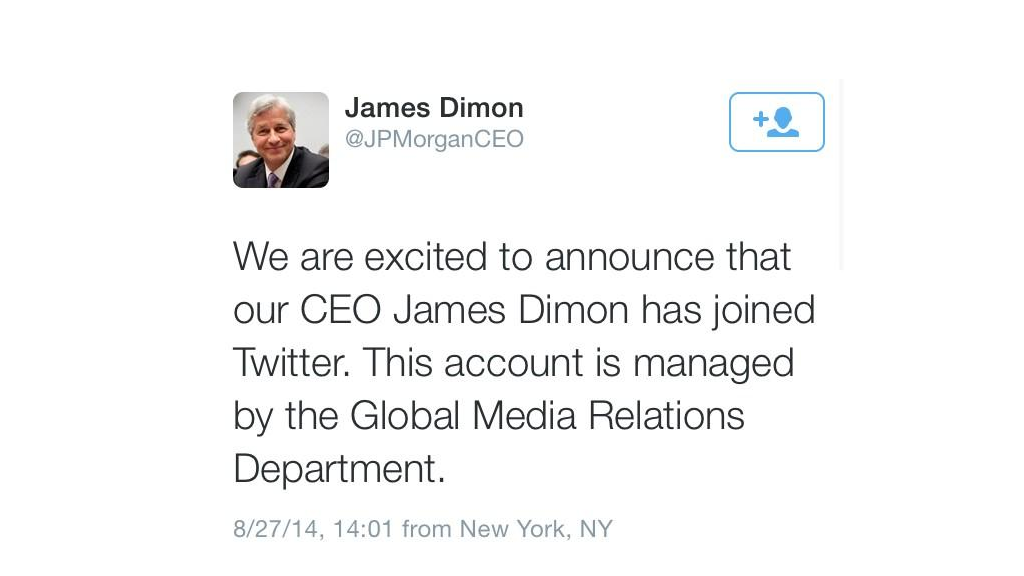 Twitter is known for short-lived phenomena, and here's another one: a parody account for JPMorgan CEO Jamie Dimon only lasted about 24 hours before being suspended.
The account popped up Wednesday afternoon under the Twitter handle @JPMorganCEO.
"We are excited to announce that our CEO Jamie Dimon has joined Twitter. This account is managed by the Global Media Relations Department," the first tweet said.
Another tweet from the account a few minutes later read, "My name is Jose and I work here in Global Relations. I made this account for Jamie, he will be using it today."
The account followed a number of media professionals and generated buzz and criticism in its initial hours. It used a photo of Dimon from his congressional testimony in 2012 over the bank's $2 billion trading loss that spring.
The Wire wrote about Dimon's "momentous embrace of social media" and had to amend its article once it became apparent the account was fake.
By Thursday morning, the Twitter bio for @JPMorganCEO included the disclaimer, "This is a parody account."
By Thursday afternoon, the account had been suspended. Twitter declined to comment on why.
JPMorgan has had a rough week. The bank is in the headlines for a large scale data breach that the FBI is investigating.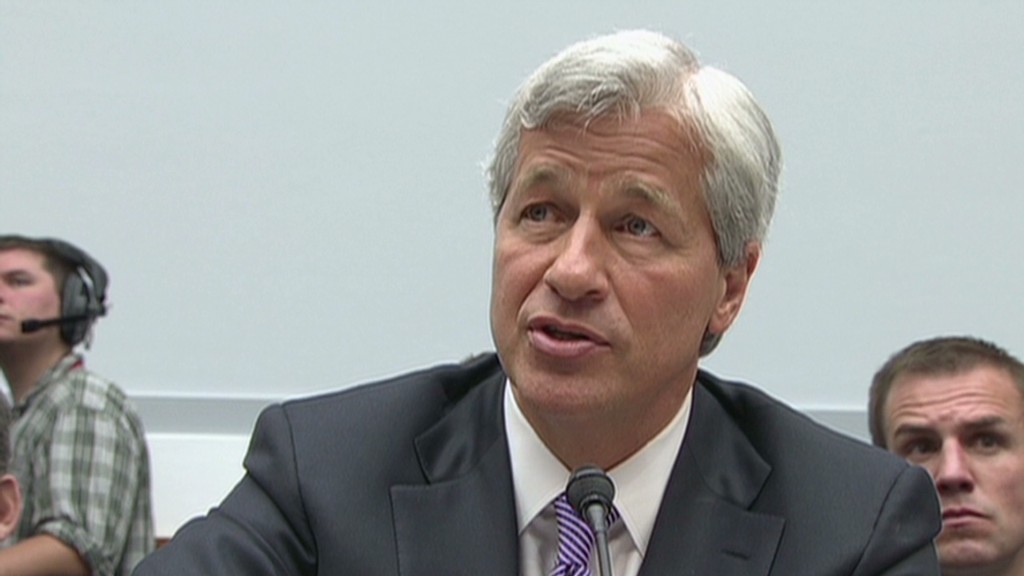 Jamie Dimon is undergoing treatment for a curable throat cancer this summer, although he continues to work.