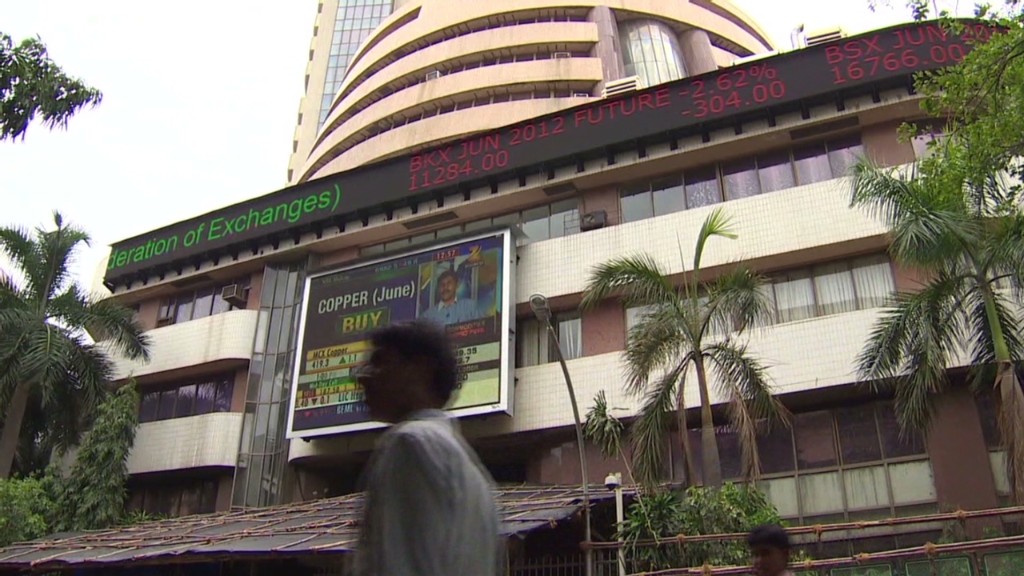 India's economy expanded at a 5.7% annual rate in the second three months of 2014, busting a long streak of quarters when growth failed to impress.
This is the strongest quarterly growth in over two years and it comes as the first 100 days of Narendra Modi's term as prime minister come to a close.
Modi has eagerly attacked the myriad of challenges facing Asia's third biggest economy, whose annual growth failed to top 5% last year.
Meanwhile, investors have been optimistic that Modi's efforts to pull India out of its malaise will succeed.
The Indian rupee has strengthened by more than 2% so far this year versus the U.S. dollar. The benchmark Mumbai Sensex index has increased by 26% over the same period.
In India, structural reforms have run afoul of political gridlock. Analysts say India needs to simplify its tax code, encourage foreign investment and streamline agricultural production.
Related: India move halts $1 trillion trade deal
In the run-up to his election, Modi emphasized his management credentials. He campaigned on a record of low unemployment and high foreign investment in Gujarat, the state he led since 2001.
He promised to end policy paralysis, reduce inflation and tackle corruption. He also pledged to establish manufacturing hubs and industrial corridors and improve the tax code sector.
"Whilst Modi is not quite living up to the pre-election hype, we still think good progress is being made, and expect further healthy growth for the economy this year," said Craig Botham, emerging markets economist at Schroders in London.
Related: Japan's economic revival is in jeopardy
Modi has made banking sector reform one of his priorities, launching a program this week called "People's Wealth Scheme" that aims to bring tens of millions of Indians without bank accounts into the system.
While there are no great alternatives, the quality of India's GDP statistics leave something to be desired. The data are not seasonably adjusted, and large revisions are routine.
--CNNMoney's Alanna Petroff contributed to this report.