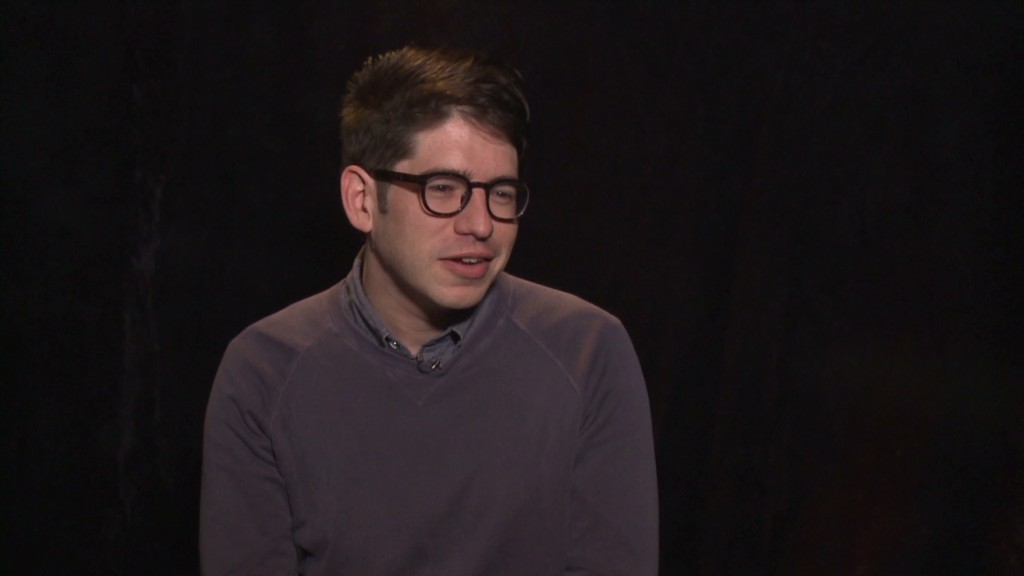 It's the most successful Kickstarter campaign ever.
The Coolest Cooler (yes, a cooler) raised $13.3 million in its 52-day run. The previous record holder, the Pebble smartwatch raised $10.2 million in 2012.
Why have more than 60,000 people contributed to a cooler campaign?
Well, this cooler includes a blender, waterproof bluetooth speaker, USB charger, cutting board and bottle opener -- a "portable party," according to founder Ryan Grepper of Portland, Ore.
And those who pledged enough ($165 or more) will save at least $130 on the cooler, which will retail for $299.
Related: The 13 most WTF gadgets
Those who contributed less can still get in on a piece of Kickstarter history: A $25 contribution earned a Coolest-branded reusable party cup and a drink guide; for $55, backers receive the party cup plus a "Keep Calm and Blend On" tee.
And for the first eight backers who contributed $2,000, Grepper will fly out and help them host a tailgate party with the Coolest (before its available to backers in February 2015).The record is impressive by any measure, but the last couple days have been a whirlwind: Backers contributed over $2 million in 24 hours.
The rush to contribute in the final days isn't all that shocking to Jason Greenberg, PhD and assistant professor at New York University's business school.
"This is something we tend to see in cultural settings where the 'rich get increasingly richer,'" said Greenberg. "A firm end date and time can precipitate this."
But it adds more pressure to satisfy consumer expectations.
"Bigger capital raises entail bigger expectations and scrutiny," said Greenberg.
Grepper is acutely aware of this obligation.
"I feel personal responsibility to each backer that has supported me and am committed making the Coolest live up to its name," said Grepper.
Related: Water balloon lovers pledge $645,000 on Kickstarter
The success of the Coolest is perhaps all the more surprising because this isn't its first time around the Kickstarter block.
Grepper unsuccessfully tried to raise $125,000 for similar model In November 2013 (he only earned $100,000),
"My confidence was pretty low because of the first campaign," said Grepper.
But a combination of seasonality (launching the campaign in July vs. November), more supporters and an improved design helped him get far more than his $50,000 goal this time around.
Setting the bar so low -- and meeting it within 36 hours of launching -- has helped him get ahead on production. He's currently in the process of locking in a final design and securing a factory to produce the coolers (which will be available in three colors: Margarita, Blue Moon and Coolest Orange).
Related: These startup ideas are money magnets
So, are the millions raised any indication of how it'll fare post-crowdfunding?
They could be.
"We've seen more and more angels and investors using [Kickstarter] as a minor league in terms of [gauging] customer demands," said Greenberg.
Grepper said he's already been contacted by "many" retailers who are interested in working with him to sell the product.
According to PrivCo, a financial data provider on privately-held companies, U.S. cooler sales totaled $635 million in 2013.
Igloo Products Corp "dominates" the market, according to Matt Turlip, senior analyst at PrivCo. The company, which ACON Investments bought from J.H. Whitney & Co. earlier this year, owns 53% of the full-size cooler market.
"Maybe in a year or two, the Coolest can hope to compete," said Turlip.