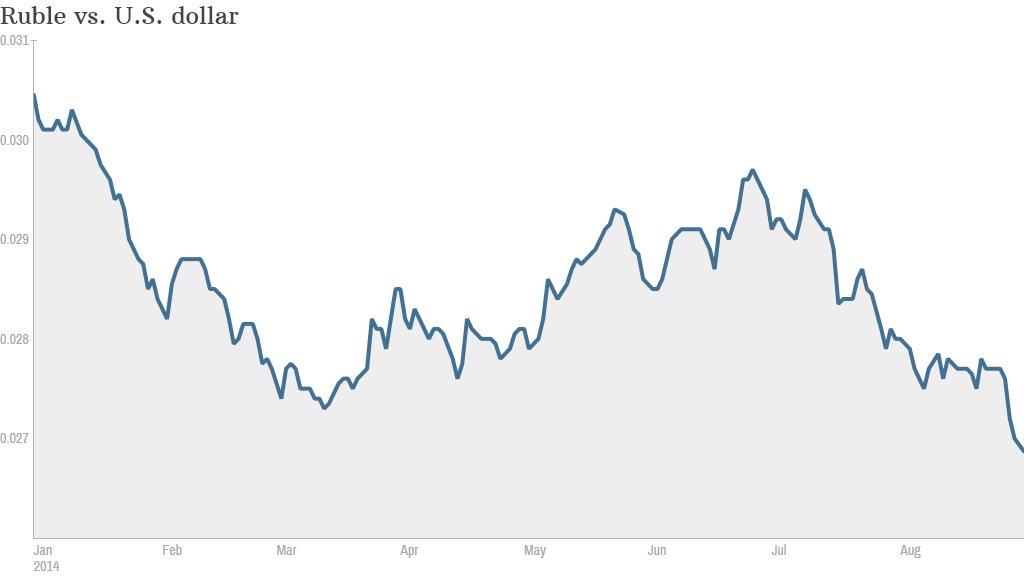 Russia's currency has hit its lowest level ever against the U.S. dollar as the risk of new Western sanctions threatens more economic damage.
The European Union said Saturday that it was preparing to issue new sanctions as soon as this week in response to signs that Russia had sent troops into Ukraine.
Russia has denied that its armed forces are active in the country.
The ruble slid 0.5% against the dollar Monday, taking its losses for the year to about 13%. One dollar will now buy you about 37.5 rubles.
The sliding currency will make life harder for Russians by raising the cost of imports, which could further fuel inflation that has already risen to about 7.5%.
Related: 10 Western companies getting slammed in Russia
Russia's central bank has hiked interest rates three times since March to tame inflation and defend the ruble, but may find it politically tricky to raise the cost of borrowing still further.
"The bank has come under heavy criticism from a number of government officials for tightening monetary policy in times when the economy is extremely weak," said Liza Ermolenko, an emerging markets economist at Capital Economics.
Russia's slowing economy has been brought to the brink of recession by the crisis, which has scared off investors and depressed consumer sentiment.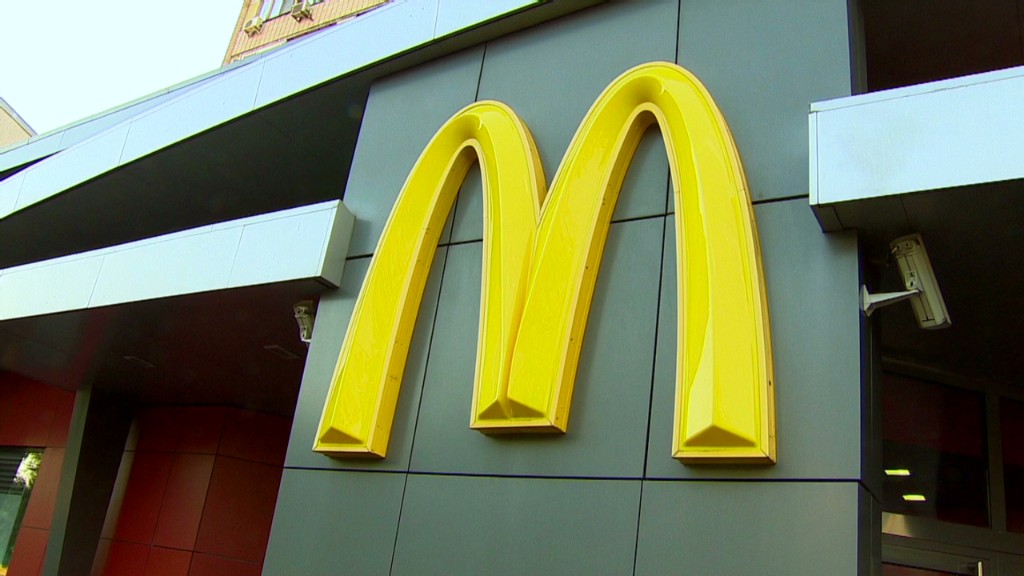 Sanctions, and the threat of more to come, are beginning to hurt Russian and Western companies.
The chill in trade -- including a Russian ban on many European food imports -- also threatens to push Europe's economy into reverse.
Related: Russian bank offering cats with mortgages
Eurozone growth evaporated in the second quarter and the latest data for August showed activity in the region's manufacturing sector hit a 13-month low.