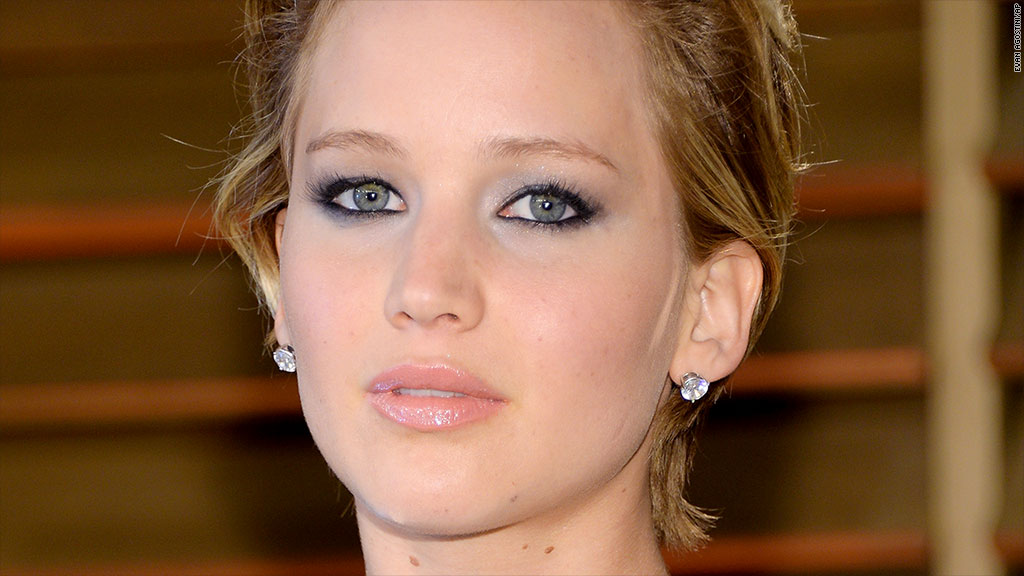 The publication of nude photos belonging to Jennifer Lawrence and other celebrities has led to outrage, new concerns about privacy and security, and an FBI investigation.
But history shows that the hacking and subsequent leaking -- as embarrassing and infuriating as it might be for Lawrence -- probably won't impact the Oscar winner's career much if at all.
In the past, private turned public nude photos of celebrities have had little measurable effect on the careers of those involved.
Back in 2011, for example, actress Scarlett Johansson dealt with a similar scandal when private photos of the star went viral on the internet.
She felt violated, telling CNN in 2011, "just because you're an actor... doesn't mean you're not entitled to your own personal privacy. If that is [taken away] in some way, it feels unjust. It feels wrong."
It didn't seem to have a bottom-line impact, however. Just a year later the actress had one of her greatest box office successes to date when she starred in Disney and Marvel's $1.5 billion-grossing blockbuster "The Avengers." Johansson has had a steady stream of box office successes since.
Related: 'Delete' doesn't mean delete
None of this is to say that famous women benefit from being hacked -- it's almost certainly the last reason why any A- or B-list celebrity would ever want to be written about. A P.R. stunt, this is not.
But even the career of one of Hollywood's most famous actresses was immune to a so-called "nude photo scandal."
Marilyn Monroe went on have an incredibly successful career after early photos of her posing nude came to light in the 1950's.
The story should be the same for Lawrence, who's weathering the press interest in the photo hacking after an impressively strong year both critically and commercially.
Not only did the actress star in one of the summer's biggest films "X-Men: Days of Future Past" (which has brought in $745 million worldwide), but she also received an Academy Award nomination for her performance in December's "American Hustle."
On top of that, Lawrence is the cornerstone of the hugely popular "Hunger Games" franchise, which has so far pulled in over $1.5 billion at the worldwide box office.
The timing of the scandal might be unfortunate for Lawrence considering the upcoming third installment in the series "The Hunger Games: Mockingjay -- Part 1" hits theaters in November. It is projected to be one of the biggest films of the year. She has a bit of time to come up with an answer that sidesteps inevitable questions from reporters.