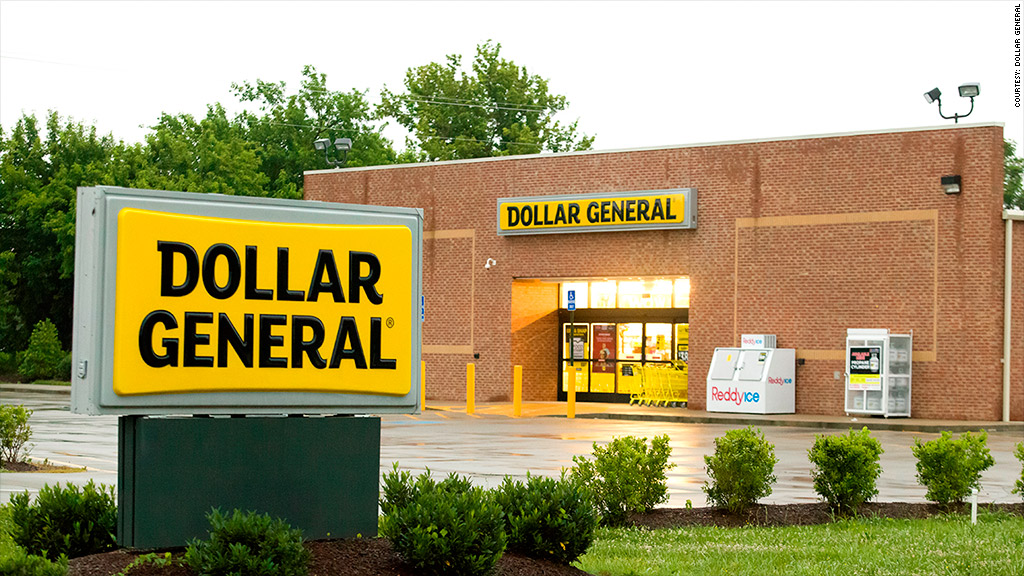 There's a new skirmish in the fierce takeover battle among dollar-store rivals.
Dollar General, the industry leader, has raised its bid for Family Dollar slightly, to about $9.1 billion from its prior $9 billion offer.
It has also offered to pay $500 million if the deal does not go through, and said it is willing to dump more than twice as many stores as in its previous proposal if required to do so by antitrust regulators.
Family Dollar (FDO), which had agreed to an $8.5 billion bid from smaller rival Dollar Tree (DLTR) in July, last month rejected Dollar General's unsolicited bid, saying it doubted that a deal with its larger rival would be approved on antitrust grounds.
But Dollar General (DG) reiterated last week that it isn't taking "No" for an answer. And, on Tuesday, it said that while it believes antitrust regulators will not require it to dump more than the 700 stores outlined in its first bid, it's willing to get rid of 1,500 if that's what it takes to get approval.
It said Wal-Mart's (WMT) dominance in the market determines pricing on many items sold in the various dollar stores, so it doesn't think a combination of Dollar General and Family Dollar would hurt customers.
Related: The best thing I ever bought for $1
The chain said that the change in terms of its offer as well as the $500 million break-up fee should eliminate any reason Family Dollar has for not taking its higher offer.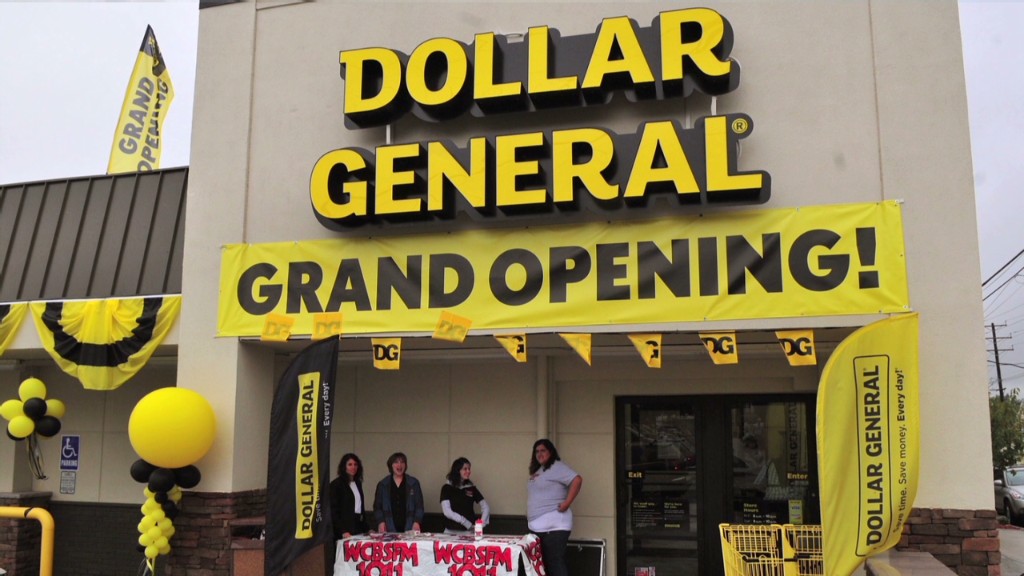 Dollar General has more than 11,000 stores and revenue of $17.5 billion. But its lead in the market would disappear if Dollar Tree and Family Dollar combined. Between them they have 13,000 stores and annual revenue of $18 billion.
Family Dollar did not have any immediate comment on the new offer. Shares of both Dollar General and Family Dollar were higher in premarket trading early Tuesday.