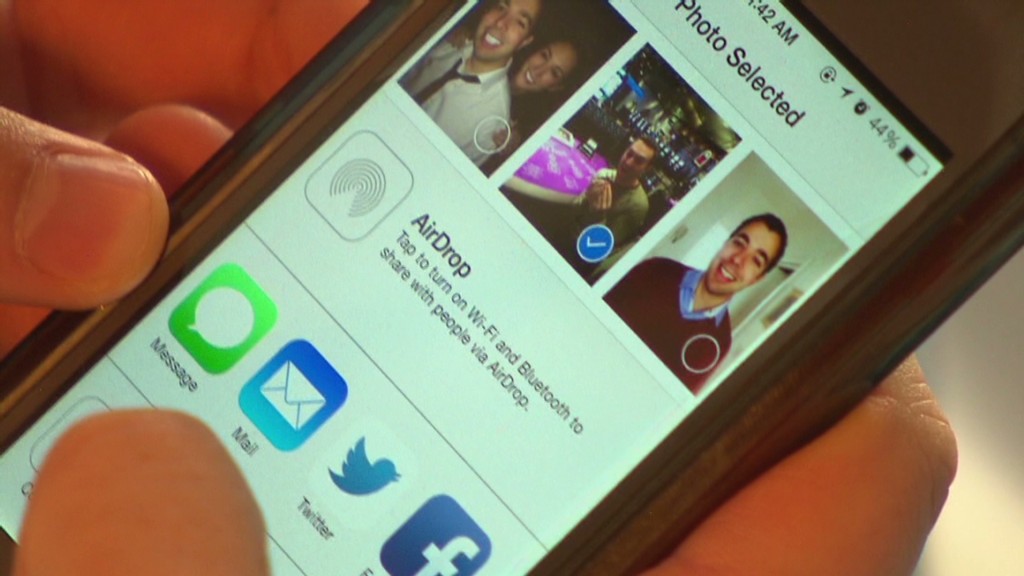 The naked photo you took on your phone -- and deleted -- is still around, somewhere.
That's the reality today because of how modern phones, tablets and laptops save your data. By default, photos and documents don't reside on your device alone.
They're routinely "backed up to the cloud." That means they're quietly copied onto a company's computer servers. Your embarrassing selfie lives on half a dozen machines in North America and Europe.
This is why you can easily access the same photos on your phone, personal laptop and work computer. But it also means the data isn't in your hands anymore.
Related: Bank hack - What you need to know
Cloud services like Apple's iCloud, Google Drive and Microsoft's OneDrive operate this way. That means your iPhone takes all your stuff and automatically places it on Apple (AAPL) servers. Your Android keeps your photos at a Google (GOOG) data center. Microsoft (MSFT) does it for Windows Phone and laptops.
But it doesn't end there. Companies strike deals to manage the flood of data. So your private documents actually end up in computer servers at companies you never had contact with: Cisco (CSCO), IBM (IBM), Verizon (VZ) and others all over the world.
The lesson: Unless you take careful steps, your files no longer begin and end with the device on which you created them.
If you delete a file from your phone, it lives on in the cloud. And even if you log into that cloud service and delete it there too, the disturbing truth is that company probably already copied your files to another server you can't access. In that case it would be hard to hackers to get them too -- but they're still out there.
Apple on Tuesday confirmed that hackers leaked nude photos of celebrities (like Jennifer Lawrence, Kate Upton and others) by breaking into their iCloud accounts.
For instance, Hollywood actress Mary Elizabeth Winstead said she deleted her photos "long ago." The only likely scenario is that she erased them from her device -- but not the backups on the cloud.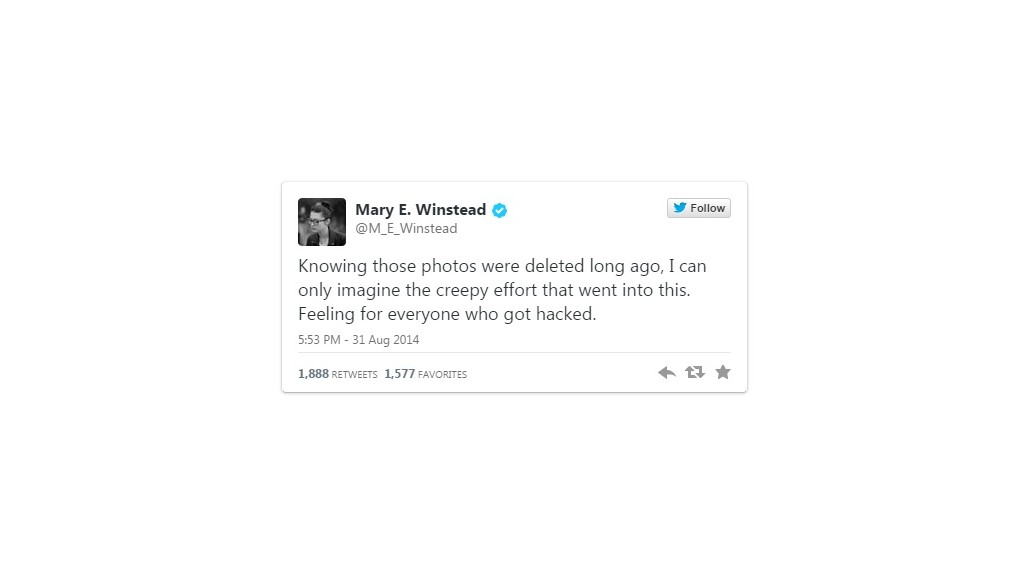 But don't be fooled into thinking this only happens to celebrities. Everyone has something worth hacking.
Documents get saved on the cloud too. That includes sensitive company plans and password lists (a no-no, but people do it anyway). When hackers grabbed the Associated Press Twitter account passwords in 2013 and reported explosions at the White House, the Dow Jones Industrial Average fell more than 150 points within a minute.
If you IMed your Social Security number or credit card number to your loved one, that might be backed up in the cloud too. If used by hackers, it could ruin your credit.
That doesn't mean the cloud is evil. It's a great way to maintain a calendar, share pictures with friends or collaborate with coworkers on a project. But use it on your own terms. Check your settings, and make sure you know what's getting stored there.