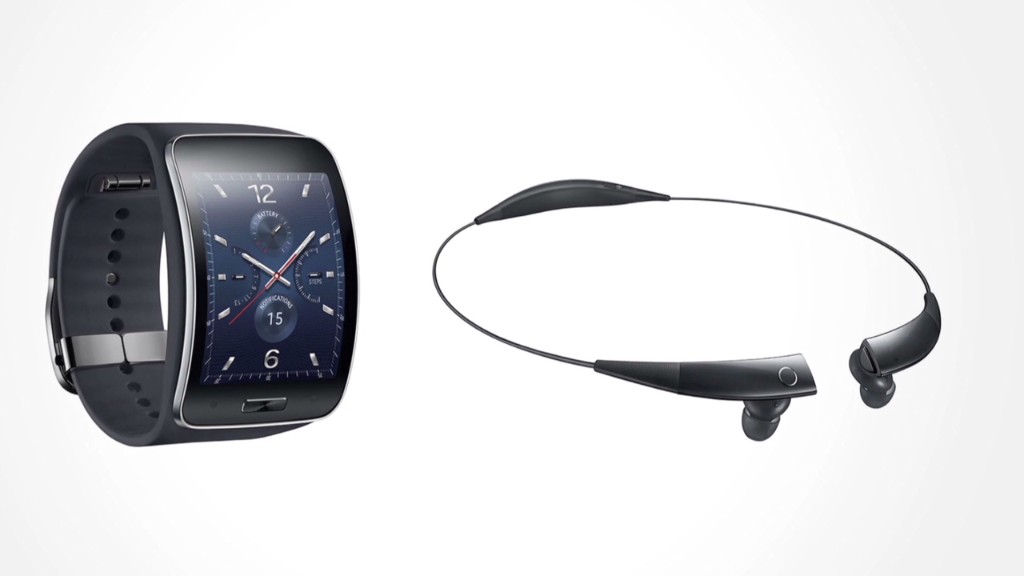 Apple's stock is near an all-time high thanks largely to high hopes for next week's expected reveal of the iPhone 6, some sort of wearable device and possibly a mobile wallet.
Shares did pull back about 3% on Wednesday. It could be due to concerns about iCloud security following the hacks of some celebrities' accounts. It could be worries about increased competition from Samsung after Samsung showed off its latest "phablet." Or it could simply be a well-needed breather ahead of next week's big news. The stock, after all, is up 25% this year.
But Apple (AAPL) isn't the only company that is doing well because of Wall Street's iFrenzy.
Several component and chip companies that are expected to have their products built into Apple's newest gadgets are also rallying.
Related: Apple is wholly unoriginal and that's OK
Heart of glass. I wrote about one company, GT Advanced Technologies (GTAT), back in late June. At the time, GTAT was one of the hottest stocks of the year due to speculation that its sapphire scratch-resistant glass would be a big part of the iPhone 6. Fueling the talk? GTAT and Apple reached a deal last November that made GTAT an Apple supplier.
Sapphire is already used to cover the Touch ID fingerprint sensor on the iPhone 5S and the camera sensor. GTAT bulls were optimistic that Apple would want sapphire to protect the larger screens for the iPhone 6 as well.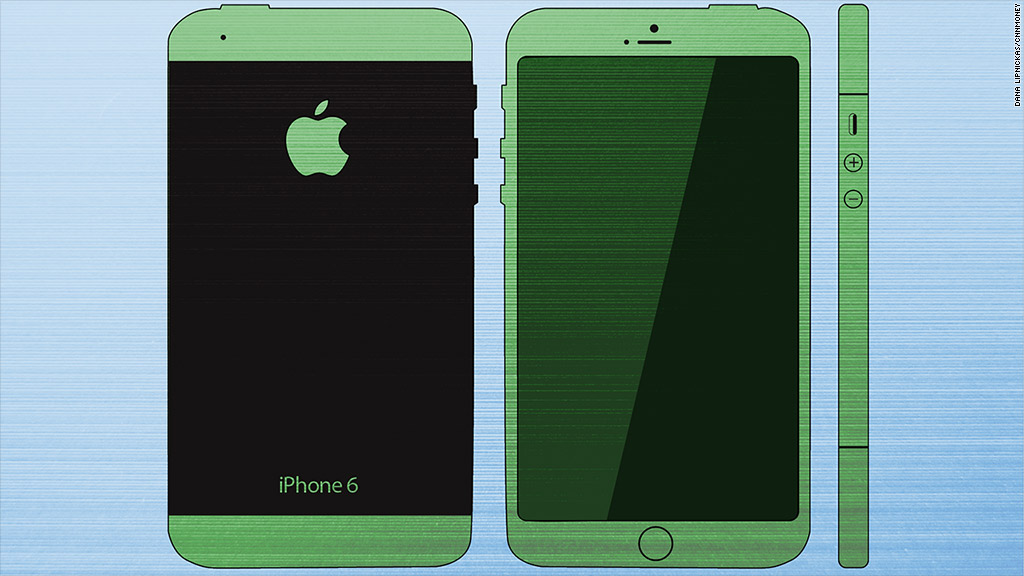 Shares of GTAT have pulled back a bit from late June. But the stock is still up more than 100% for the year. Matt Margolis, a senior analyst with PTT Research who covers the company and also owns the stock, thinks GTAT has more room to run.
He believes that the biggest risk for GTAT is not whether Apple will use sapphire on the iPhone 6 but if GTAT will have its facility in Arizona ramped up in time to meet demand.
"I think Apple will buy as much sapphire as GTAT can make," Margolis said.
Before the sapphire deal with Apple, GTAT was primarily known as a supplier for solar companies. But Margolis thinks that the Apple agreement could make GTAT a bigger player in consumer tech overall ... with sapphire being produced for the likes of Samsung, LG and others making phones, tablets and wearables running on Google's (GOOGL) Android operating system.
"The Apple event will show investors that GTAT is a tech company. It could receive significant order flow for sapphire that carries the company to new heights," he said.
Related: Apple may unveil iWatch on September 9 as well as new iPhone
Still, GTAT may not be for the faint of heart. Any stock that has more than doubled in a short period of time is inherently risky. And the stock is a favorite target of short sellers -- who believe the price will go down.
Cashing in with these chips? Luckily, there are several other chip and component companies that may also get an Apple bump.
Richard Shannon, senior research analyst with Craig-Hallum Capital, is a fan of InvenSense (INVN), a maker of motion sensors. He thinks the odds are good that InvenSense products will be part of the new iPhone and also could be used in the iWatch and a bigger iPad that's rumored to be coming in 2015.
Shannon estimates that if Apple decides to use sensors from InvenSense in an iPhone, iWatch and iPad, that could generate $140 million in annualized revenue for InvenSense. That's a big deal considering that analysts are currently projecting overall sales of about $370 million for this fiscal year.
Related: Apple is one of many well-known stocks near an all-time high
InvenSense stock hasn't done as well as GTAT. And the stock has recently pulled back about 10% from its 52-week high. But shares are still up more than 17% for the full year.
Several chip companies that had components in previous iPhone models are surging again as well. Avago (AVGO) is up more than 60% this year and is near an all-time high. Shares of Skyworks Solutions (SWKS) have nearly doubled.
And TriQuint Semiconductor (TQNT) has soared more than 150% in 2014. So have shares of RF Micro Devices (RFMD), which TriQuint plans to merge with.
But if you want to buy any of these stocks, be careful. You can never say with 100% certainty what will make up the guts of new Apple products until they are officially unveiled for the masses.
Investors have been burned in the past betting on companies that they erroneously thought would wind up being a key contributor to the Apple ecosystem. (Or is it iCosystem?)