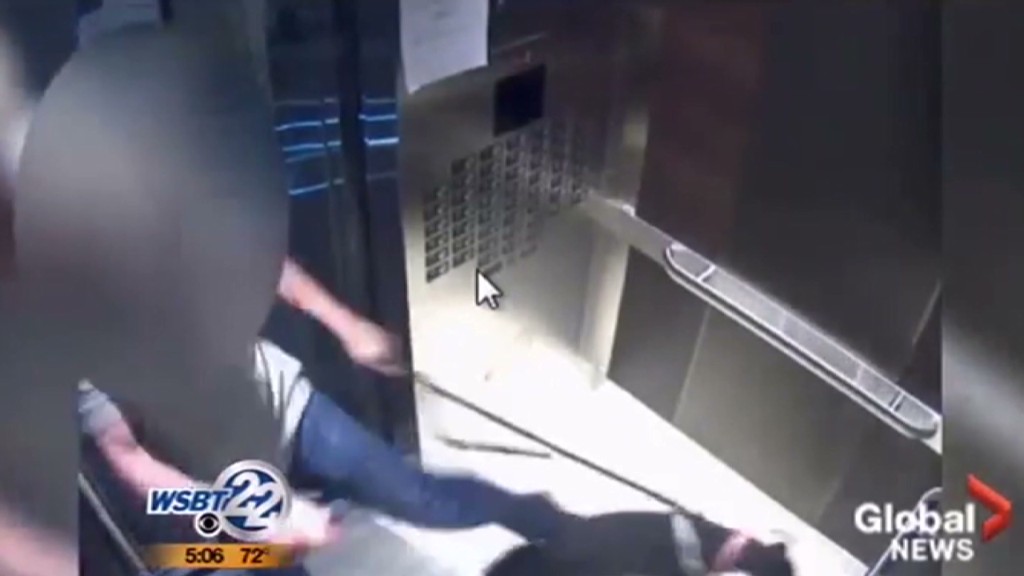 A company CEO is out of a job after a video of him kicking a puppy sparked an online petition demanding his ouster.
Centerplate, which runs food concessions at more than 300 stadiums, arenas and other venues, said Desmond Hague resigned as CEO after a company investigation into his "personal misconduct involving the mistreatment of an animal in his care."
Hague was filmed by a security camera kicking the dog, a Doberman Pincher puppy, and lifting it up by the leash so that it was hanging by its neck in the elevator of a condo building in Vancouver, British Columbia. The B.C. Society for the Prevention of Cruelty to Animals became involved in the case once the video surfaced.
A petition on Change.org's Web site gathered nearly 193,000 signatures.
"I hope Sade the dog is safe and will find a home where she will be able to live in peace," wrote Erica Perry, the woman who posted the petition. "Animal abuse has no place in our society, and I hope this helps deter future acts of cruelty because there are many terrible acts which are not caught on camera."
Related: Making bullet proof vests for police dogs
"We want to reiterate that we do not condone nor would we ever overlook the abuse of animals," said Joe O'Donnell, chairman of the board of directors for Centerplate, in a statement Tuesday. He apologized for Hague's action and the distress it caused the company's "employees, clients and guests."
Last week, Hague issued a statement apologizing for his actions, saying that he had become frustrated while caring for the dog, who belonged to a friend. "This incident is completely and utterly out of character and I am ashamed and deeply embarrassed," he said.
The company initially sought to place Hague on probation, ordering him to donate $100,000 to set up a foundation in the dog's name to combat animal cruelty, and to perform 1,000 hours of community service to an organization that works to protect the welfare and safety of animals.
Related: Big dogs suffer as Hong Kong status symbols
But the drumbeat of those demanding his ouster proved too much for the company to ignore. Many of the facilities where privately held Centerplate has contracts are owned by public entities such as city governments or universities. In response to news reports about the video, many entities issued statements that they were reviewing their contracts with Centerplate.
The company said it had appointed its chief operating officer as its acting CEO.