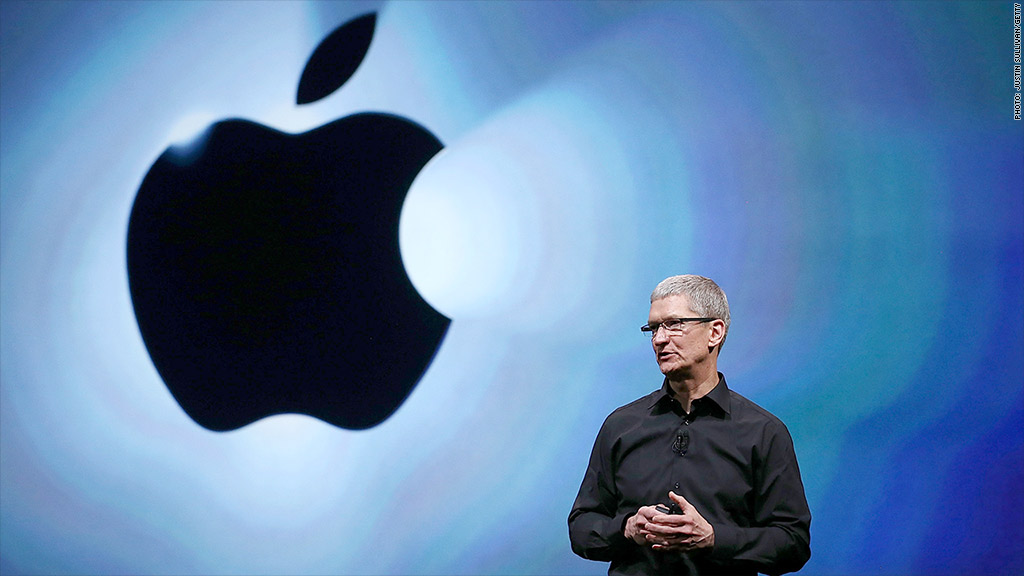 Apple is set to announce a handful of new products next week that you've already seen elsewhere. But when it comes to Apple, that's not a problem.
Whether it's larger phones, a smartwatch or a new mobile payments system -- all of which are rumored to be announced next week -- Apple will be following the lead of other companies that already have products on the market. That's prompting renewed criticism that the company has lost its ability to innovate following the death of former CEO and co-founder Steve Jobs.
But even if Apple isn't the first company to make these products, its track record indicates that it still has the opportunity to reap gains by executing them better than the competition.
"Apple is not usually first to market -- they typically make an existing product much better and more usable," said Amit Daryanani, an analyst with RBC Capital Markets.
Related: Trade in your old iPhone now
Apple is widely expected to unveil a pair of larger iPhones next week measuring 4.7 inches and 5.5 inches, up from four inches on the iPhone 5S.
Those larger phones will finally give Apple (AAPL) some entries into the "phablet" market. That product category has been led in recent years by rival Samsung.
For Apple, the larger phones are low-hanging fruit. Customers spent over $10 billion in the company's App Store last year, the bulk of that going to gaming apps. Bigger screens and faster processors on the new iPhones will make those games even more compelling.
As for smartwatches, Apple will be following on the heels of devices from companies like Samsung, LG and Motorola that sync with smartphones and offer features like directions and fitness tracking.
But the recent crop of smartwatches have underwhelmed reviewers and failed to present a compelling reason why they're more convenient than simply taking your phone out of your pocket. If Apple can find a way to improve on those models -- perhaps with more sophisticated health tracking or location awareness -- consumers may finally have a reason to ditch their old Timexes en masse.
The opportunity is even bigger in mobile payments, where smartphone-based systems like Isis and Google (GOOGL) Wallet have been around for years without catching on.
Related: Apple recalls iPhone 5 for battery woes
Apple has reportedly been working with major credit-card companies on an iPhone-based payment system. The company already has more than 800 million credit cards on file thanks to iTunes and App Store accounts, according to some estimates, giving it a massive ready customer base.
Add to that the security of the iPhone's fingerprint identification system and Apple could finally push merchants and consumers to ditch plastic and move to smartphone-based transactions.
"To say that Apple is coming out with a product that already exists ignores the fact that there were MP3 players before the iPod and smartphones before the iPhone," said Walter Piecyk, an analyst with BTIG. "Those products defined their categories."