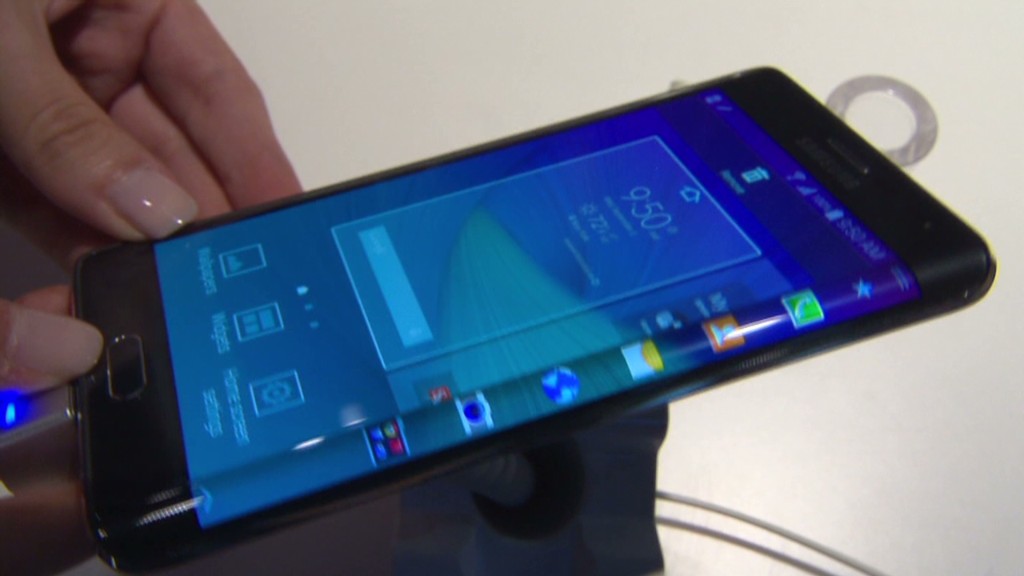 A week before Apple is expected to unveil a giant iPhone, Samsung announced its own new "phablet."
The Galaxy Note 4 brings welcome updates to Samsung's Note line, but nothing radically new. A higher resolution screen, a fingerprint scanner, and an upgrade to the latest version of Android are among the new features.
Curiously, Samsung also announced a second version of the Note on Wednesday, called the Galaxy Note Edge. Identical to the Galaxy Note 4 in almost every way, the Note Edge has a curved display that wraps around the right hand side of the device.
Samsung, known for its quirky features, hasn't given a specific use for the curved display. The company suggested the extra space could be used as a ticker, a quick-launch bar, or even an alarm clock. Both devices will compete with Apple's (AAPL) rumored 5.5 inch iPhone, expected to be announced on September 9.
Related: Apple is wholly unoriginal ... and that's okay
Samsung also announced the Gear VR, a virtual reality headset that it created in a partnership with Oculus -- the virtual reality company Facebook (FB) bought for $2 billion. Used in conjunction with the Galaxy Note 4, the device is more portable than Oculus' Rift.