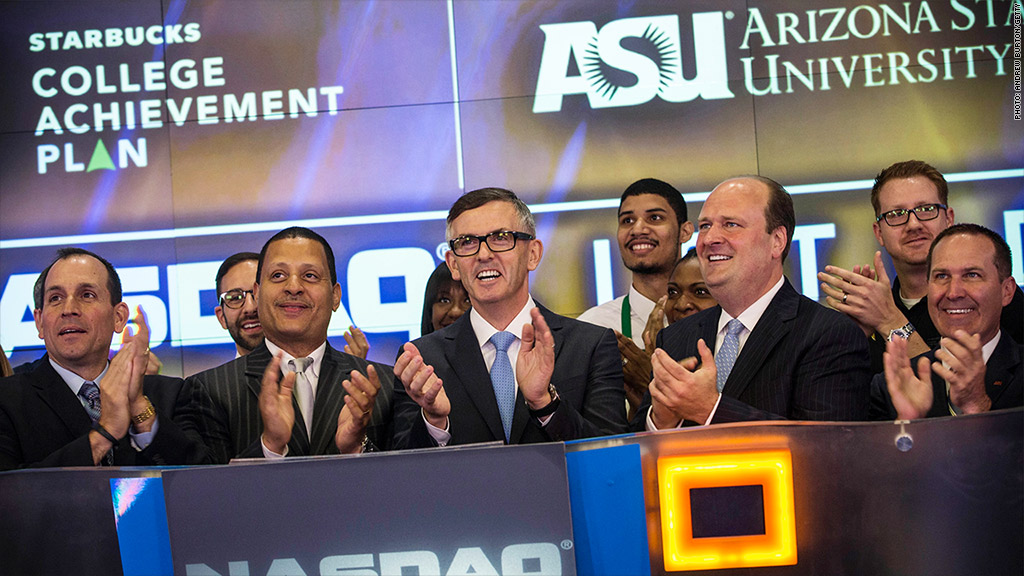 About 4,000 Starbucks employees have applied for the company's student aid program to be reimbursed for online classes at Arizona State University.
The students have begun the process, but the true tally of how many are actually getting the help won't be known until enrollment is complete in mid-September, according to Starbucks (SBUX) spokeswoman Laurel Harper.
Here's how the program works: Starbucks pays for classes when students are in their junior and senior years, reimbursing its workers up to 58% of tuition while the school pays 42%. For freshman and sophomores, Arizona State pays up to 22% of tuition.
Related: Why is Starbucks paying for college?
"We want them to finish their bachelor's degree," said Harper. "Instead of giving them money up front, we want to reward them when they actually complete the classes."
Arizona State University was not immediately available for comment.
Altogether, Starbucks has 135,000 employees.