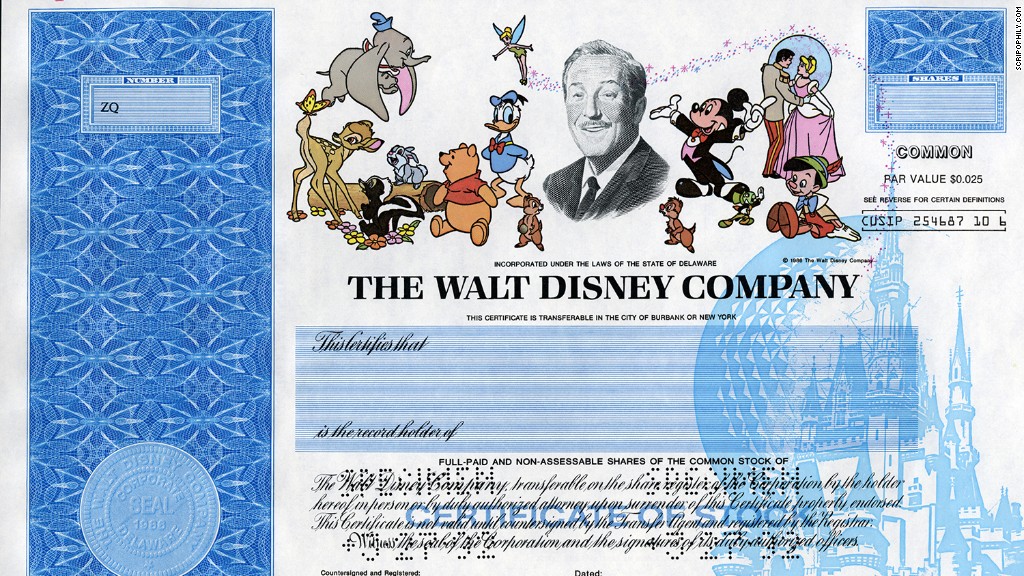 Peter Tuz has an easy way to illustrate the risks of investing to clients and junior employees. He simply walks them over to his wall.
In nice frames, the president of Chase Investment Counsel displays stock certificates from PlanetRx and ValueAmerica.
Remember those? They were Internet stocks that took off in the late 1990s -- PlanetRx traded close to $200 a share at one point. Today, they're worthless because the companies went bankrupt.
Beneath the ornate certificates, Tuz has charts that display the massive rise and fall of these two stocks during the Dot Com bubble.
"I just like to look at that," Tuz told CNNMoney. "It's a good way to point out to visitors here -- be careful what you buy in an IPO."
He's glad he never actually owned those stocks. He just purchased the "worthless" paper as a collector's item for a very reasonable cost.
Up until the past few years, investors would get stock certificates when they purchased shares of a company -- it was expected, like the toy that comes with a McDonald (MCD)'s Happy Meal. But as trades moved online, the process of waiting for a certificate to arrive in the mail and getting it notarized for a sale became cumbersome.
Companies are no longer required to issue paper stock certificates. But it's big business to re-sell historical ones. It's become a hobby akin to collecting baseball cards or art.
It's a big market: Type in the words "stock certificate" on eBay (EBAY), and over 16,000 active listings come up in the U.S. alone.
"A lot of times people get certificates just as art work. You hope over time that it will appreciate, but you get it to put on your wall. It's a conversation starter," says Bob Kerstein, founder and CEO of Scripophily.com, a leading website that sells and values old stock and bond certificates.
Most certificates sell for $20 or less -- similar to buying a poster for your wall. But coveted ones can go for thousands of dollars. If you find some in an attic or old filing cabinet, it's worth checking to see if they can still be redeemed -- or sold as a piece of history.
The most popular ones: Much like art and baseball cards, the stock certificates that command top dollar are either extremely rare, very colorful and/or signed by someone well known.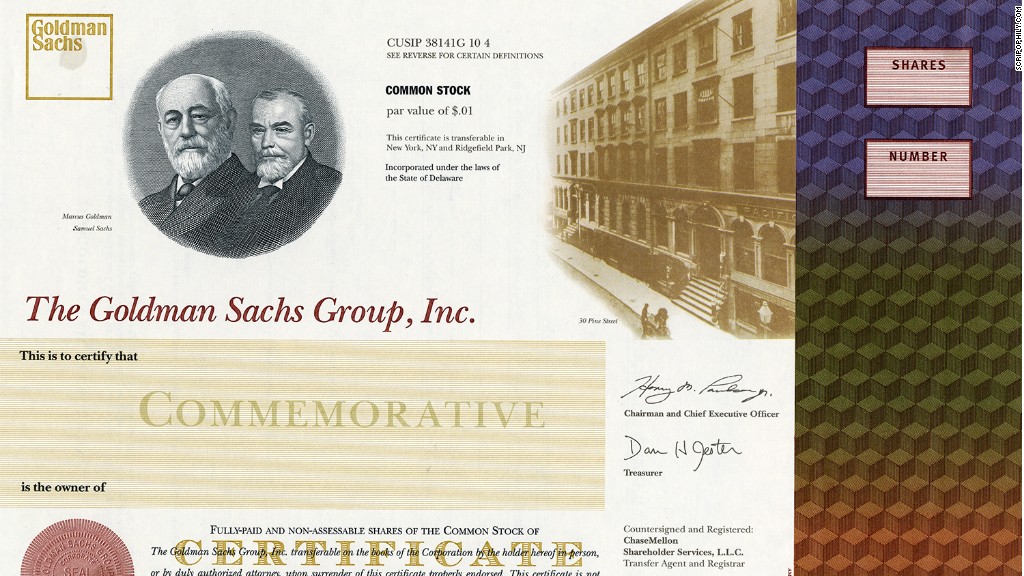 Disney (DIS) is often in demand. The much beloved certificates have Mickey Mouse, Donald Duck, Tinkerbell, Winnie the Pooh and other famous cartoons on them.
In a blow to collectors, Disney stopped issuing paper certificates in October of 2013, joining the ranks of the 1,000 companies that no longer issue certificates, according to DTCC, a financial clearing and settling firm.
That's only added to the allure of the existing ones. On Scripophily.com, a Disney stock certificate signed by Michael Eisner when he was chairman is listed for $395.
Then there's the nude: Playboy also has special status as it was the only certificate bearing the image of a nude when the company went public in the early 1970s: a reclining Willy Rey, the magazine's Miss February 1971. It became such a novelty that there were about 14,000 people who bought just one share, according to a company spokesman.
Today collectors are drawn to tech names they recognize says Kerstein.
AOL (AOL) certificates and Microsoft (MSFT) ones signed by Bill Gates are also popular, as are the Goldman Sachs (GS) IPO notes.
Rockefeller stock rocks: The certificate that commands the most demand though is from a company that went defunct in 1911: Standard Oil. The reason is that one of America's most prominent businessmen -- John D. Rockefeller -- was the founder and chair of the company and signed the stock certificates.
Over a century later, people pay $2,000 or more for a piece of paper with his signature.