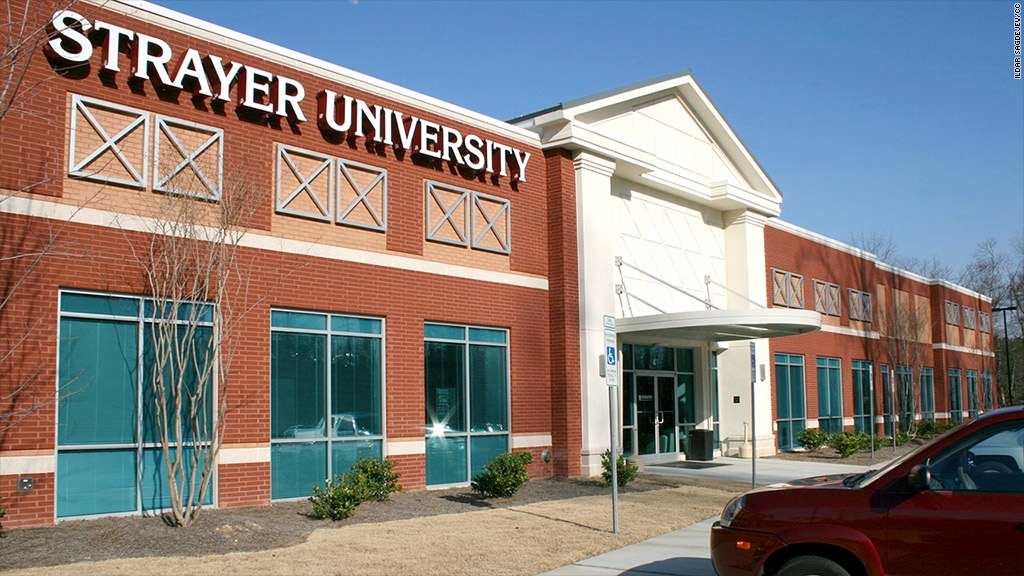 The for-profit education sector has gotten schooled in recent years by bad publicity and intensifying regulation, but some companies are now getting gold stars from Wall Street.
Strayer Education (STRA) shares have soared 75% this year. The company offers accredited certificate, associate, bachelor's, and master's degree programs at 100 campuses across the country and online. DeVry Education Group (DV) is up over 20% while Capella, (CPLA) which mostly specializes in online graduate education, has rallied 13% in the past three months.
This performance is especially impressive given that the government has the industry as a whole under heavy scrutiny.
Earlier this summer, Corinthian Colleges (COCO) reached an agreement with the Department of Education to close down. The company, which operates Everest College, Heald and WyoTech, had its federal funding restricted over allegations that it used faulty job placement data in its marketing material and altered grades and attendance figures. It's also facing a lawsuit from the California attorney general.
Critics of for-profit colleges argue that they prey on the poor by over promising and under delivering on career prospects after graduation. Furthermore, many students take on federally-backed loans to finance their degrees, essentially leaving taxpayers on the hook if they can't find good jobs after completing their programs.
Related: I'm 57 and owe $152,000 in student loans
All the heat has taken a toll on for-profit education stocks. Strayer, for example, is still down 70% over the last five years.
"People started to question if they wanted to take out debt to get a degree for a job they don't even know if they can get because the economy is so bad," explained Corey Greendale of First Analysis.
Report cards: Strayer is a particularly interesting case. It's overall enrollment is down, but investors got excited again because it's attracting more new students and doing a better job of controlling costs. The new student class ticked up by 2%, partly as a result of the school lowering undergraduate tuition, Greendale said.
But after the mega stock gains this year, it's unclear how much room Strayer as to run. Only 20% of Wall Street analysts who follow the stock give it a "buy" rating, which is low compared to most stocks.
The story is similar at Capella, which grew its new student population by 11%, even though it has suffered overall with declining enrollment. But the stock gets a bit more love from investors, with 44% of analysts rating it a "buy."
As for DeVry, enrollment fell last quarter at its flagship DeVry University campuses, but it was up solidly in its medical and health care segment, which includes a nursing college as well as a medical school in the Caribbean. It's also expanding its presence in Brazil rapidly.
DeVry hasn't lowered rates, according to Greendale, but it did increase the number of scholarships, which reduced the cost of attendance overall.
Related: Help wanted: College degree not needed
The future of for-profit education: At the end of the day, for-profit schools will be judged on the employment outcomes of their graduates, claimed Chip Paucek, CEO of 2U (TWOU), a firm that provides cloud-based software for online degree programs at nonprofit universities.
"Situations like Corinthian aren't good for anyone," he said.
Still, he argues that it's important to provide education to as many people as possible, regardless of their economic circumstances.
"We can't have the kind of college access we need in this country without the for-profit sector," he said.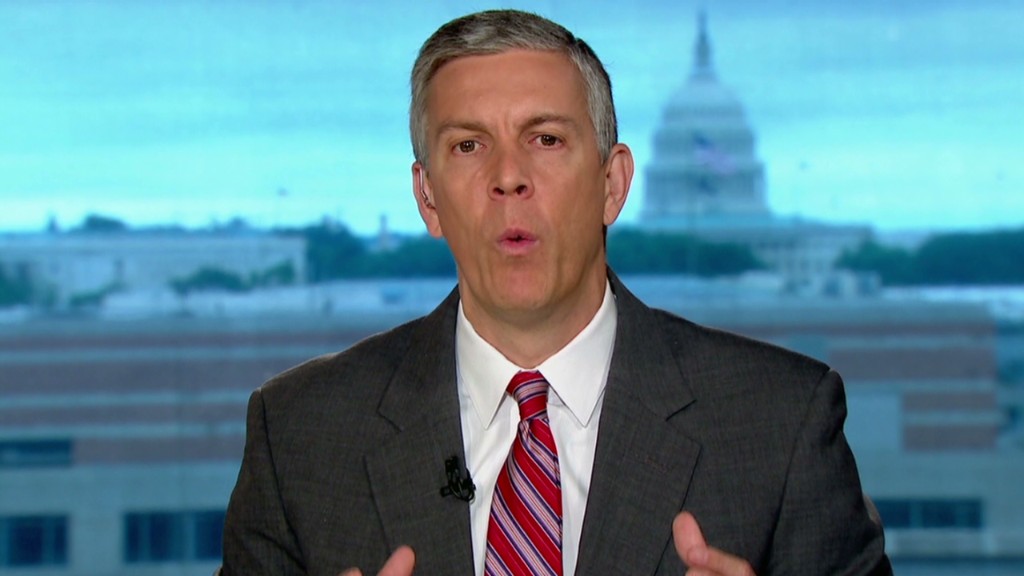 As for Wall Street, Greendale says investors have become more comfortable with the sector despite the regulatory concerns. He doesn't foresee another scenario like Corinthian, partly because it's a logistical nightmare for the Department of Education to wind down the schools.
"There's less concern that the industry is going out business," he said.