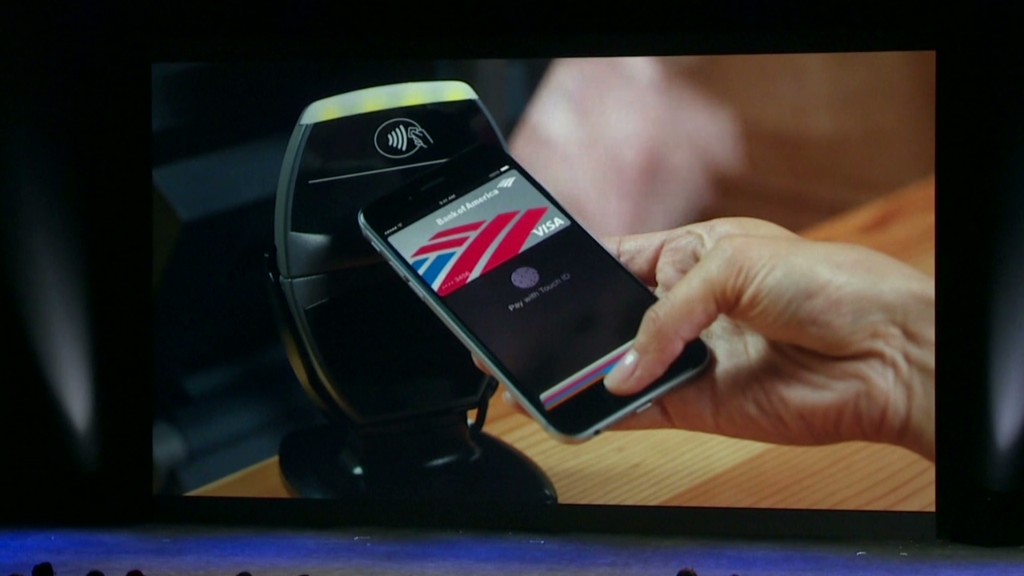 Apple wants us to ditch our wallet and credit cards. Wall Street is nervous that consumers may dump online payment service PayPal too.
Shares of PayPal owner eBay (EBAY) fell 3% Wednesday. That follows a 3% decline Tuesday after Apple (AAPL) unveiled its mobile Apple Pay service.
Is the 6% sell-off in eBay justified? Did Apple really just make PayPal obsolete? Yes and no.
"There is the potential for Apple to disrupt PayPal's competitive position. These are legitimate concerns -- for mobile in particular," said Victor Anthony, an analyst with Topeka Capital Markets.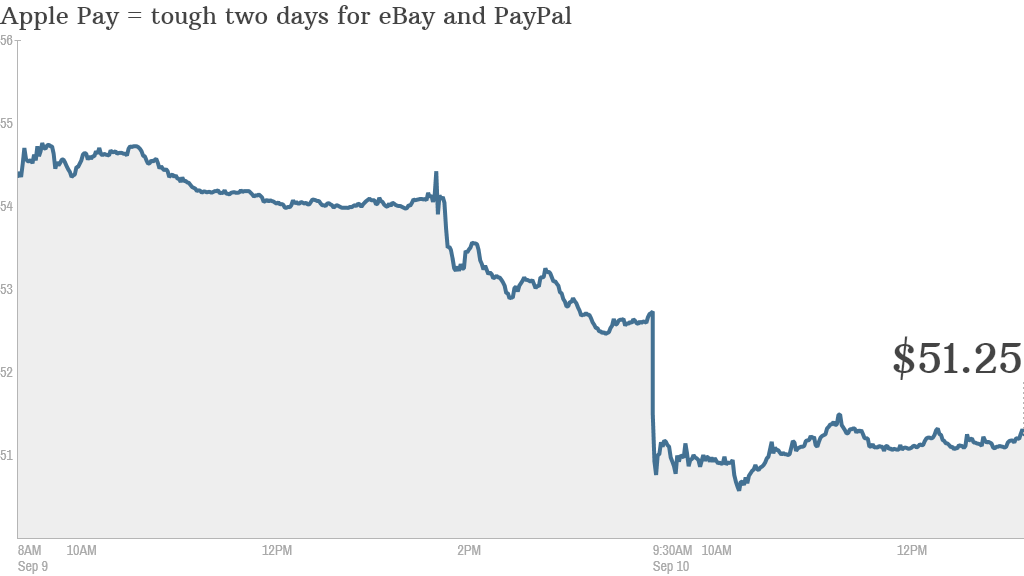 Still, Anthony thinks that PayPal will continue to report strong results for eBay for the next few quarters. He says the risk from Apple is a longer-term one.
PayPal is what makes eBay sexy: But it's understandable why eBay investors would be nervous. PayPal, after all, is the most exciting part of eBay's business. Revenue from PayPal accounted for more than 40% of eBay's overall sales in its most recent quarter. And payment sales rose 18% from a year ago, compared to just a 9% increase for eBay's core marketplace/online auctions business.
There are signs that growth in the marketplace unit is slowing even further.
Related: How one couple made nearly $1 million on Apple stock
According to data from ChannelAdvisor released Wednesday, same-store sales for eBay in August increased just 5.9% from last year. That's down from 9.7% growth in July and below the growth rate for the overall e-commerce industry. ChannelAdvisor, a provider of cloud-based e-commerce solutions, noted that auction sales were down 11%.
R.J. Hottovy, an analyst with Morningstar, said eBay's stock is falling because of a combination of these numbers and the fact that Apple didn't name drop PayPal as a possible partner down the road for Apple Pay.
"Before Apple's announcement it was unclear what, if any, role PayPal would have in an Apple payment system. There were some rumors that PayPal could even be a part of it," he said. "Investors are disappointed by the lack of an Apple mention. The ChannelAdvisor sales report didn't help."
Related: More winners and losers from Apple's big event
But Hottovy thinks that investors may be overreacting to the Apple Pay news. He predicts that Apple Pay will help validate the idea of mobile payments in general. There's also the fact that Apple is launching Apple Pay only in the U.S. for now. So there are still opportunities for Pay Pal.
"The acceleration in mobile payments helps PayPal," he said. "PayPal also has global reach and has been adopted by many small businesses."
Hottovy added that PayPal could still eventually get integrated into Apple Pay. He suggested it could mesh well with Apple's Passport app, which stores information on gift cards, coupons and tickets.
Return of Icahn? Topeka's Anthony agreed that investors can't rule out the possibility of some sort of Apple/PayPal partnership down the road. But he thinks that the recent weakness in the stock could lead to renewed cries for eBay to spin off PayPal.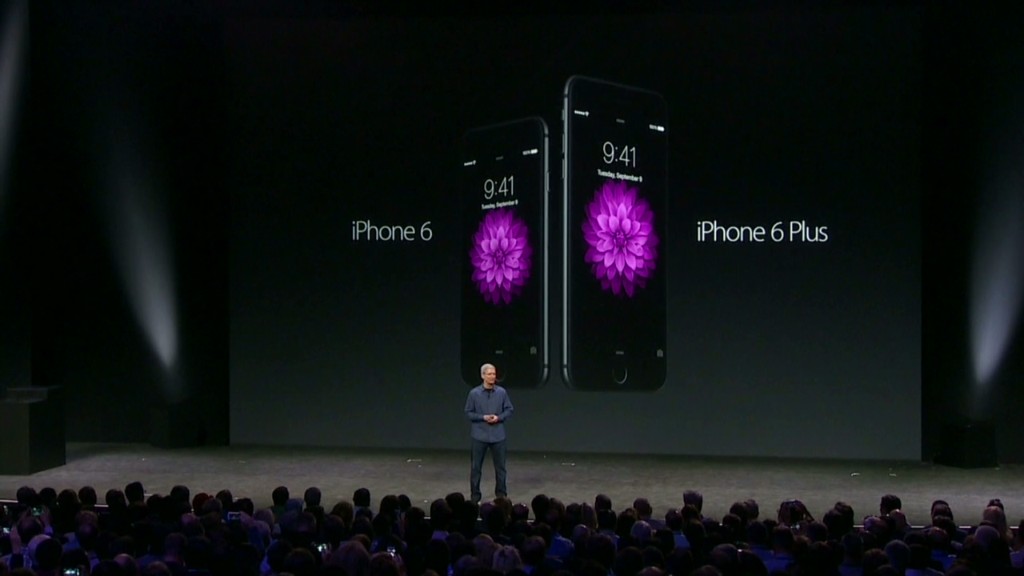 Activist investor Carl Icahn tried to get eBay to do that earlier this year before giving up the fight. But Icahn still was a big shareholder in eBay -- as well as Apple -- at the end of the second quarter.
"I'm expecting the shareholder calls for a breakup to be amplified," Anthony said. "People are seeing that Apple is going to be more entrenched with retailers. PayPal could address the threat and be more nimble as a separate company."
Apple certainly did sign up an impressive group of companies to endorse Apple Pay. There's Panera (PNRA), Macy's (M) and Whole Foods (WFM) on the retail/consumer side, for example.
Apple also has the credit and debit cards from giant banks Wells Fargo (WFC), Bank of America (BAC), JPMorgan Chase (JPM) and Capital One (COF) -- as well as the backing of the three big card networks: Visa (V), MasterCard (MA) and American Express (AXP).
"You can't sugarcoat this. Apple Pay is clearly a risk to PayPal," Hottovy said. "The hope is that it's not a zero sum game."