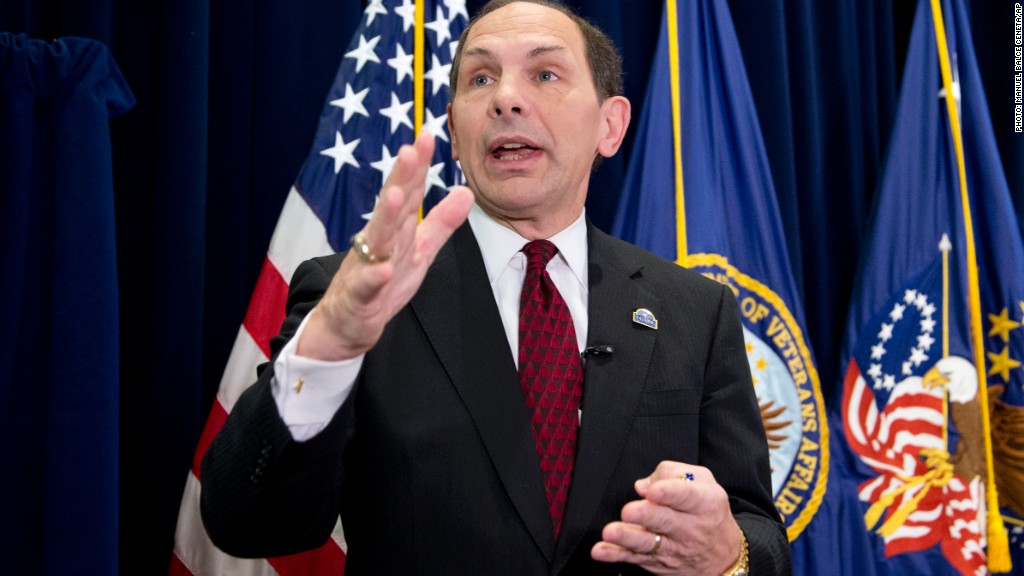 The VA is going on a hiring blitz.
The beleaguered Veterans Affairs department is launching a major recruitment campaign to bring aboard legions of doctors, nurses and other health care professionals. Plans are to also beef up the ranks of support staff, hiring for roles as diverse as chaplain, clerk, electrician, librarian and plumber.
"We need tens of thousands of new doctors, new nurses, new clinicians," Secretary Bob McDonald said Monday, about a month into his new role.
Attracting doctors to the VA is going to be tough. The VA's reputation has taken a hit this year from the revelation of secret waiting lists and excessively long wait times. Salary freezes and bans on bonuses have suppressed VA salaries in a highly competitive industry. The working conditions aren't the best, either, said Bill Grubbs, CEO of Cross Country Healthcare. Locations are often in less-desirable areas and the VA's technology isn't up-to-date.
What the VA needs to do is "build an employee value proposition, which is consultant speak for: why you should work for us," said Matt Stevenson, the executive leading workforce planning at Mercer, a major HR consulting firm.
That could include appealing to patriotic duty, highlighting unusual benefits: the VA sometimes recognizes out-of-state professional licenses, and creating a more streamlined application process (it currently bears the hallmarks of government bureaucracy).
The exact number of vacancies isn't clear, but earlier this summer, the VA, with over 340,000 employees, said it had about 36,000 empty healthcare positions.
Hiring on such a massive scale is also a challenge.
"There are not enough healthcare workers in the world, let alone the U.S.," said Jill Schwieters, president of the healthcare recruiting firm Cielo Healthcare.
Searching for and hiring a doctor can take upwards of six months, Grubbs said, so in the short term, the department may turn to temporary staffing agencies.
An influx of new workers could help reduce wait times and improve quality of care, but the department must still address the underlying workplace culture issues. McDonald has said VA employees need more accountability and to "rebuild trust with veterans."
New hires won't by themselves change the culture, but the VA's present management will have a fresh opportunity to introduce new ways of doing things, said Stevenson.
Most importantly, the VA shouldn't succumb to "the warm-body syndrome" and keep around underperforming employees, said Schwieters.
McDonald has already taken his recruiting campaign to medical schools, like those at Duke University and the University of Pennsylvania.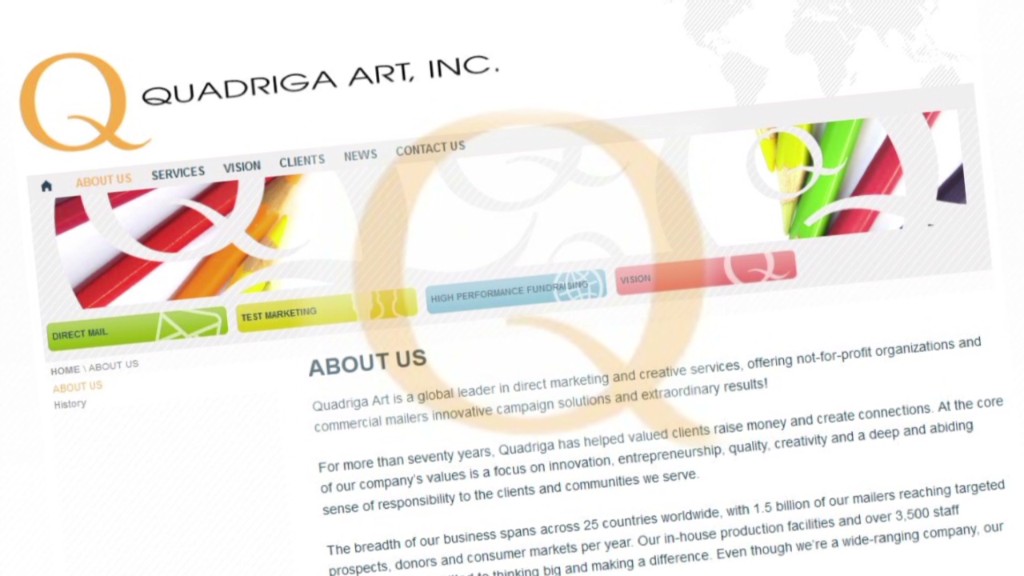 "What I've heard from our doctors and nurses is there's no better patient than the veteran, so we've got to get that inspiring story out," he explained.
McDonald spent five years in the Army, then rose through the ranks at Procter & Gamble, rising to serve as CEO in 2009.
Stevenson, of Mercer, suggested McDonald could even try what some major companies do when they need talent: Buy another company for its workers.