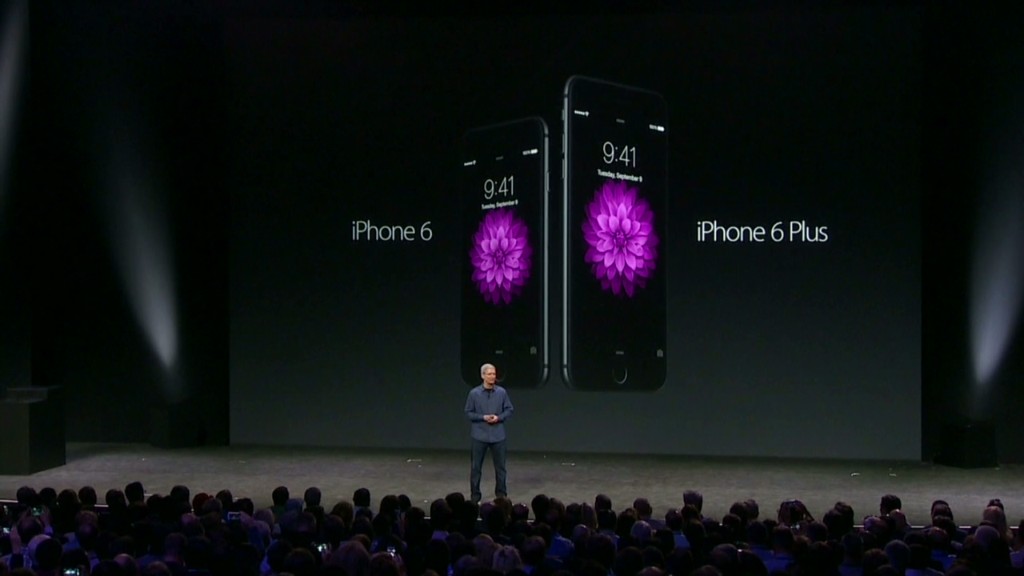 Apple has just unveiled its brand-spankin'-new iPhone 6, and mobile carriers are practically falling over one another in a fight for your business.
Here is a rundown of the latest deals:
Sprint: Sprint (S) said that customers can trade in up to three phones per line, offering up to $300 per traded-in phone. It also said it would match any competitor's trade-in offer.
Sprint also is offering a unique plan for iPhone customers called "iPhone for life." Customers can pay $50 per month for unlimited talk, text and data -- $10 cheaper than its current plan. You pay nothing up front for a new iPhone 6, but you have to lease it from Sprint for $20 a month. After two years, you get a new, free iPhone.
T-Mobile: The "Uncarrier" said it would match any rival's trade-in plan. To one-up Sprint, T-Mobile (TMUS) said it would throw in $50 on top of that.
Verizon: Verizon (VZ) is offering a "free iPhone 6" by giving customers a $200 credit for a trade-in phone. That $200 covers the upfront cost of the new 16 GB iPhone 6.
Related: Verizon offers iPhone 6 for free
AT&T: Ma Bell is giving out at least $300 for a traded-in iPhone 5S and at least $200 for an iPhone 4, 4S, 5 and 5C.
It's also shaving $100 off your bill if you buy a new iPhone and sign up for AT&T's "Next" program. Next lets you get the new iPhone for no money down and pay $32.50 each month over the course of a year (on top of your plan's price).
Wal-Mart: Carriers aren't the only ones offering deals on the iPhone 6. Wal-Mart (WMT), which has been among the most aggressive iPhone discounters, said it will offer the iPhone 6 for $179 with a two-year contract on Sprint, AT&T or Verizon, and it will throw in a $15 gift card.
Over the past year or so, the big four wireless carriers have moved away from demanding two-year contracts from their customers. The days of paying $200 up front for a phone are over for many customers. That required carriers to subsidize the rest of the cost of the phones, taking a hefty bite out of their margins.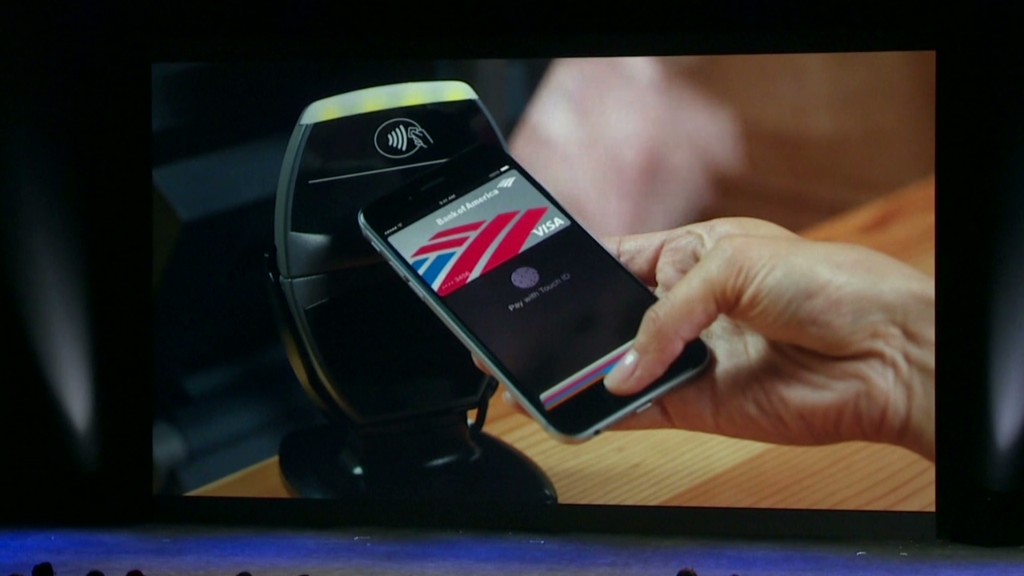 Now carriers have become much more competitive with their offerings. If customers are willing to pay for the upfront cost of their phones, they can find much lower monthly rates. If they want to pay for their phones over time, many plans offer smartphones for no money down.
Related: Apple just got its mojo back
The iPhone 6 and iPhone 6 Plus will be the first major tests of the carriers' new strategies. In a country where two in three people already have smartphones, Apple's (AAPL) new iPhone presents the most high-profile opportunity for carriers to convince iPhone shoppers that they have the best deal.