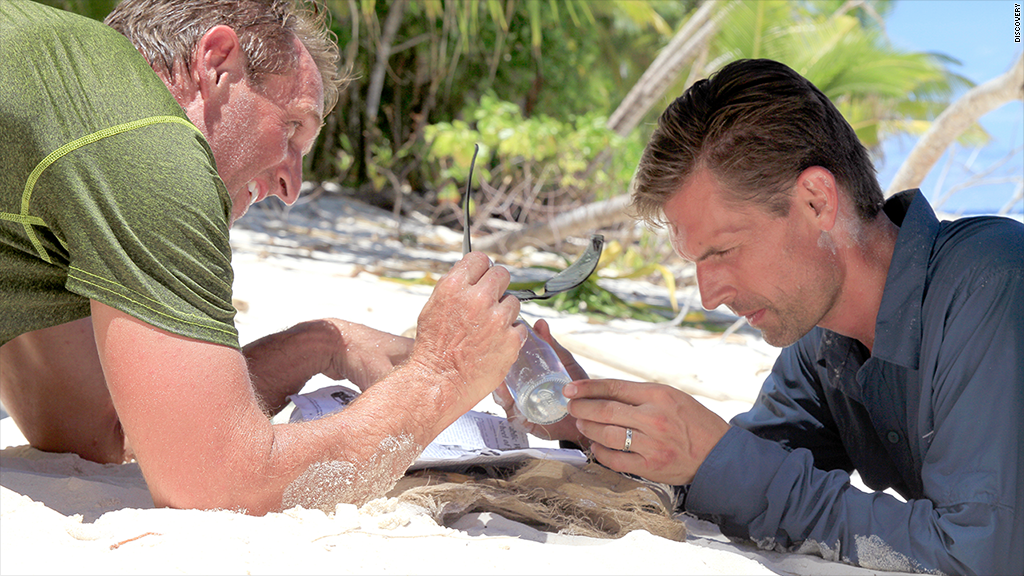 Two U.S. senators are going to extreme lengths to express support for bipartisanship: they're letting the Discovery Channel strand them on an island "Survivor" style.
Sen. Jeff Flake, an Arizona Republican, and Sen. Martin Heinrich, a Democrat from New Mexico, were the ones who actually pitched, said a Discovery spokeswoman.
The result is "Rival Survival," a one-hour special that will be televised on October 29, just a few days before the midterm elections.
Neither senator is up for re-election. And they followed strict Senate Ethics Committee protocols in order to bring the idea to Discovery.
One must imagine the cable channel jumped at the opportunity.
Both are outdoorsmen, and Flake has done Survivor-style excursions before, albeit without television cameras in tow.
In 2009, he made a solo survivalist trip, and last summer he took a similar four-day trip with two of his sons. They "brought no food and no water," speared fish for dinner and slept under the stars.
Related: Sen. Flake spends recess marooned on deserted island
Heinrich is also a sportsman and has made conservation one of his key issues while in office.
"Both of us know just how frustrated people are with Washington right now," the senators said in a statement. "So we decided to do something completely out of the ordinary and frankly a little extreme to show the world and our colleagues that even if you have serious differences, if you want to survive you have to work together. "
Here's how Discovery describes the show: "Disconnected from the world on an uninhabited island surrounded by shark infested waters that mirror the seemingly treacherous terrain of the U.S. Congress," the senators "must put their political differences aside and work together for six days and six nights to find common ground through compromise if they want to survive."
The reality show was shot earlier this year when the Senate was not in session. The producers -- who also make the Discovery series "Naked and Afraid" -- picked Eru, an uninhabited patch of land in the Marshall Islands without any natural sources of fresh water.
If the one-hour special is well-received, Discovery (DISCA) may try to turn "Rival Survival" into a recurring series with other rivals.
--CNNMoney's Greg Wallace contributed