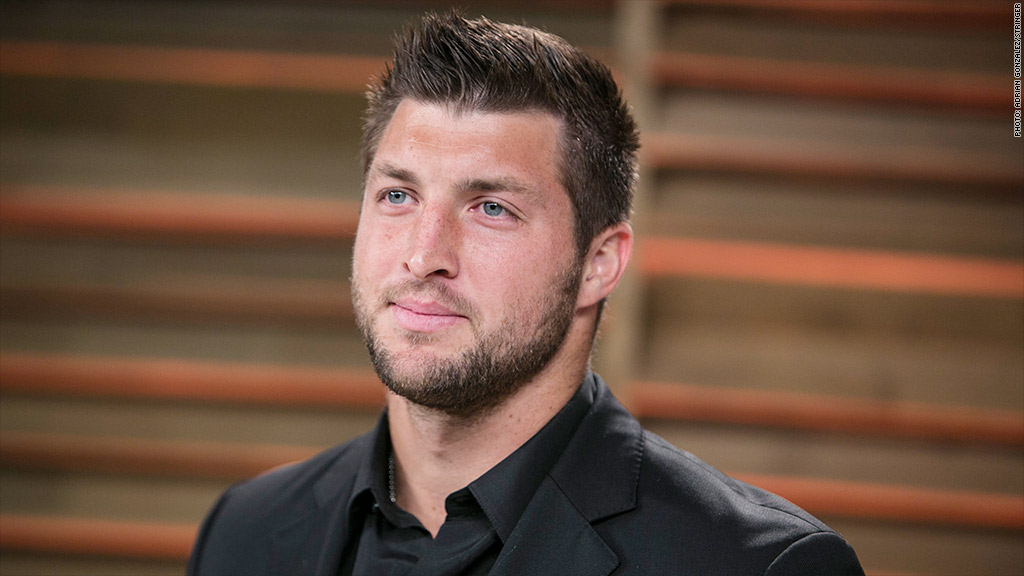 ABC News on Thursday added another regular contributor from the sports world to the cast of "Good Morning America:" ex-Denver Bronco quarterback Tim Tebow.
Tebow is already an analyst for ABC's corporate sibling ESPN and its SEC Network.
He'll appear on "GMA," the country's highest-rated morning television show, a couple of times a month.
"The first-ever college sophomore to win the Heisman Trophy will help launch GMA's 'Motivate Me Monday' series, featuring individuals and their amazing stories of triumph," ABC said in a press release. "Tebow will appear in studio and live on location in towns across America with a wide range of reports that motivate and inspire."
Tebow was a popular topic of discussion -- to put it mildly -- on ESPN when his miraculous late-game heroics garnered him the hashtag #TEBOWTIME on social networks.
Away from football, Tebow has been outspoken about his religious beliefs and sources of inspiration, which has gained him both love and scorn on the Internet.
He brings some extra star-power to "GMA," which is co-hosted by the former ESPN "SportsCenter" host Robin Roberts. She's not the only sports fan on the set: defensive end turned talk show host Michael Strahan is a regular. And ESPN's Tony Reali was named a contributor back in April, and he's expected to start appearing on "GMA" soon.
The morning show's other veteran of ESPN, Josh Elliott, moved to NBC earlier this year. Elliott appeared on the "GMA" arch-rival "Today" show" earlier this week to cover the Ray Rice and NFL scandal.
Tebow's first appearance on "GMA" will be on Sept. 15.