Verizon, one of the NFL's largest sponsors, gave the league a vote of confidence Thursday, despite public outcry over its mishandling of the Ray Rice domestic abuse case.
Verizon (VZ) CEO Lowell McAdam, speaking at an investor conference Thursday, was asked about the controversy swirling around the league.
"We are very supportive of the NFL and we are going to wait and see how the facts play out here but I'm, at this point, satisfied with the actions they've taken," he responded.
In addition to the outrage directed at Rice, who was caught on an elevator security tape knocking out his then fiancee, there has been even more criticism of the league's handling of the case.
Related: What did NFL know, and when did it know it?
The NFL's commissioner, Roger Goodell, has admitted he made a mistake to initially suspend Rice for only two games. Even though he upped that to an indefinite suspension this week, there have been calls for his resignation, including from the National Organization for Women. Women make up an estimated 45% of the fan base, according to NFL Network.
N.O.W. was not immediately available to comment on Verizon's support of the NFL.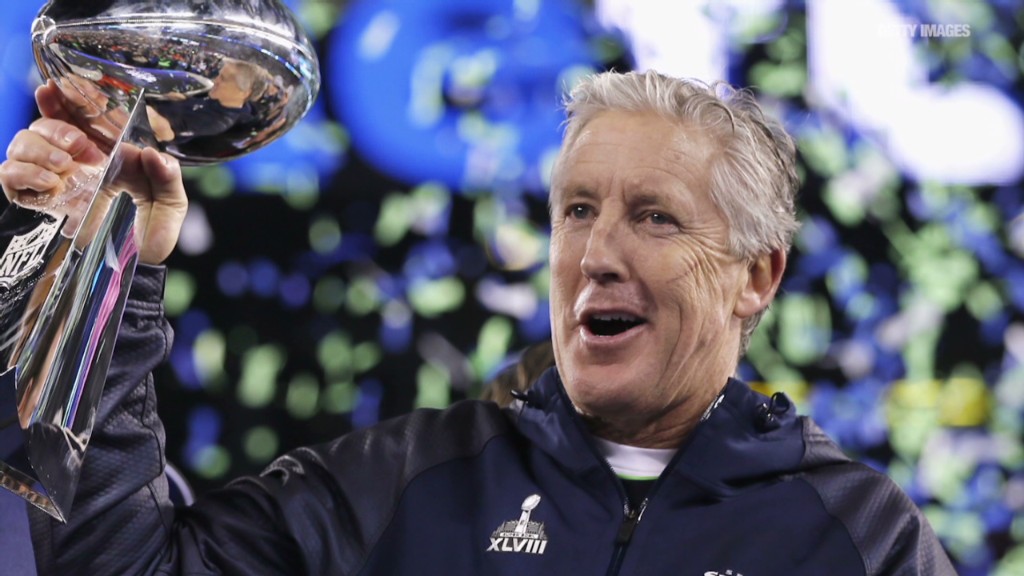 McAdam said that Verizon has a history of working to combat domestic violence, including a program to provide mobile phones and service to victims of domestic abuse.
He said that since the controversy broke, Goodell contacted him to have Verizon work with the league on creating a domestic violence education programs for its teams.
Related: NFL - Richer than ever, despite controversy
Other NFL sponsors, like FedEx stopped short of giving the league the same measure of support Thursday, and brewer Anheuser-Busch InBev (BUD) declined to comment.
"We value our relationship with the NFL. We are watching developments in this matter closely and we are confident that the league will take the appropriate steps," said FedEx (FDX).
Sponsorships bring $1.07 billion a year to the NFL and its 32 teams, according to sponsorship research firm IEG. The most money comes from PepsiCo, whose sponsorships include Pepsi products, Gatorade and Frito-Lay snacks.
PepsiCo (PEP) said, "Domestic violence is completely unacceptable. We are encouraged to see the NFL is now treating this with the seriousness it deserves."
Other major sponsors include Microsoft (MSFT), and Procter & Gamble (PG). In addition Nike (NKE) pays the largest licensing fees to the league for its jerseys and other licensed merchandise.
CNNMoney contacted those companies Thursday to ask if they were satisfied with the NFL actions so far and their opinion on the calls for Goodell's resignation. None provided a comment.