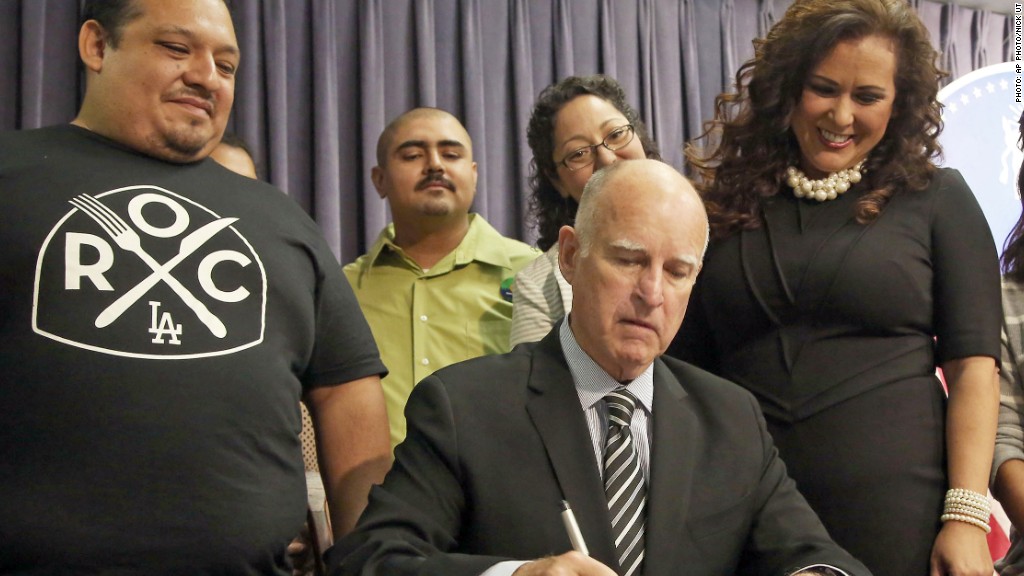 California just became the second state in the nation to give paid sick days to workers.
Gov. Jerry Brown has signed into law a measure that requires all employers to grant workers at least 3 days that they can use to call out sick and still get paid.
Advocates of the law say it will impact about 6.5 million workers, or 39% of California's workforce. That would make it the most widespread paid sick day law on the books.
Similar policies were approved for Connecticut workers in 2011 and in New York City earlier this year.
Related: America's most dangerous jobs
Californians "no longer have to sacrifice their health to avoid missing work and losing income," said State Sen. Ricardo Lara in a statement.
The law will go into effect July 1 of next year. It applies to businesses big and small, unlike laws in Connecticut and NYC that don't apply to the smallest businesses.
California employees will get 1 hour of paid sick time for every 30 hours worked. But the law allows businesses to cap the benefit at 3 days annually. Workers are only eligible for the benefit if they work at least 30 days in one year and it excludes home health care workers.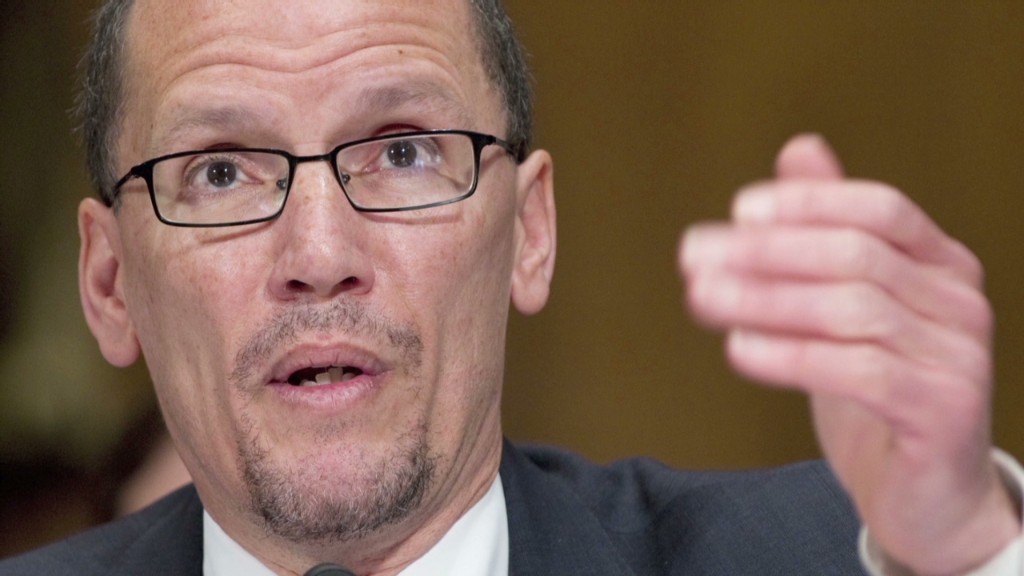 While advocates of the policy say it prevents the spread of illness and reduces employee turnover, opponents say it creates extra expenses for business owners. Some restaurant owners are especially critical of the law because they end up paying double the wages if someone calls out ill -- for the sick worker and his or her replacement called into cover the shift.
This isn't the first labor friendly law California has put on the books recently. While the federal minimum wage remains at $7.25 an hour, it jumped to $9 in California in July and is scheduled to reach $10 an hour there by 2016.
Cities there are making changes, too. San Francisco began mandating paid sick days in 2006. It has also joined other California cities -- San Diego, San Jose, Berkeley and Richmond -- in approving minimum wage rates that are higher than the $9 statewide mandate.