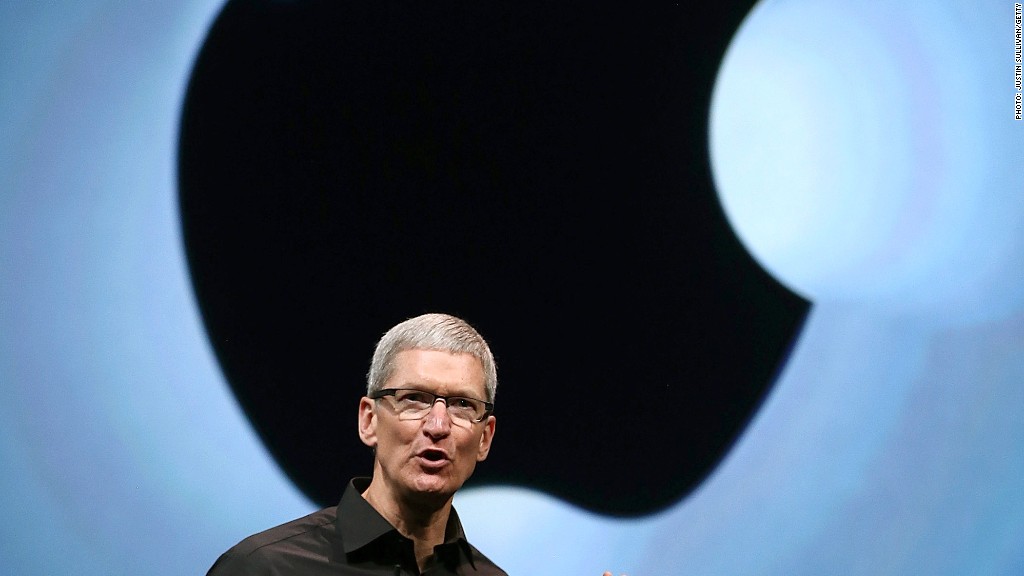 In an in-depth interview with Charlie Rose, taped on Friday, the Apple CEO said the current television experience is "stuck back in the 70's," but he didn't say when Apple might try to take TV into the future.
Television is an area "we continue to have great interest in," he told Rose, mimicking what he told another interviewer, Brian Williams, in 2012: that it's "an area of intense interest."
Apple is widely thought to be working on a re-imagining of television — the distribution of TV shows, the navigation, etcetera -- that could rival the way it remade the cell phone industry with its introduction of the iPhone.
Maybe that's why Cook appeared reluctant to comment when Rose brought up the television marketplace. But he did express some dissatisfaction with the status quo, as he has before. "The interface is terrible! I mean, it's awful," Cook said. "And you watch things when they come on unless you remember to record them."
"So why don't you fix that?" Rose asked.
"Well — yeah — you know, I don't want to get into what we're doing in the future," he said. Then he explained the progress Apple has had with the Apple TV box.
The first part of Rose's interview will be shown on PBS on Friday night. It comes at the end of a busy week for the usually press-shy Cook.
Repeating what he said at a press unveiling of the Apple Watch and the iPhone 6 on Tuesday, Cook called the new phones "the biggest advance in iPhone history."
He also spoke in the interview about his time with the company's founder Steve Jobs.
Here are some highlights:
On Steve Jobs: "His spirit will always be at the foundation of the company. I literally think about him every day," Cook said. "If you think about the thing that Steve stood for at a macro level, he stood for innovation, he stood for the simple, not the complex...The fact that despite this table being so small that you and I are sitting at, you could put every Apple product on it, every single one we ship today, and yet this year our revenues will be approximately $180 billion. There's probably no other company on the face of the earth that can say that."
Cook gives a great tidbit about how Apple has maintained Job's 4th floor office since his death in 2011: "His office is still left as it was... his name is still on the door."
As far as living up to Jobs' enormous legacy that was never Cook's "objective" saying "I've always been trying to be the best Tim Cook I could be."
Concerning buying headphones manufacturer Beats Cook explained that in the company he saw "talent" and saw Dr. Dre and Jimmy Lovine as "creative geniuses." Yet, he was skeptical of Beats streaming service until he tried for himself and felt "completely different" compared to other subscription services on the market.
The second half of Cook's interview with Rose will air Monday Night on PBS.
For ABC, a coveted exclusive with Apple