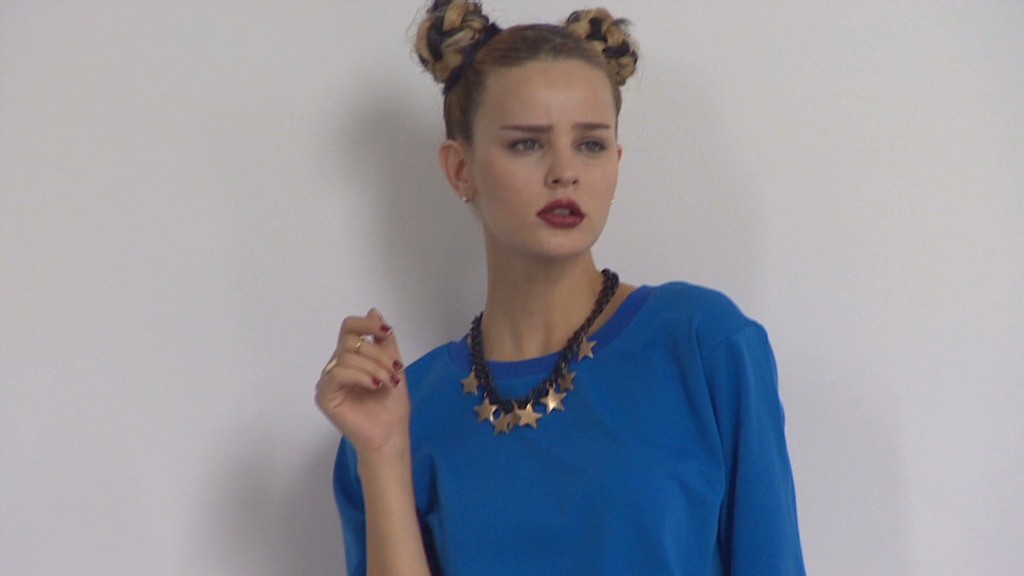 Forget what you've read, Alibaba is NOT "the Amazon of China."
The analogy has been used widely as Alibaba prepares for its IPO. But it is only partially accurate, and masks big differences in business models.
Sure, Alibaba (BABA) and Amazon both do business on the Internet. They both enable consumers to buy huge volumes of goods without stepping foot in a store. And both have a stranglehold on their home markets.
But that's pretty much where the similarities end. Unlike Amazon (AMZN), Alibaba does not own most of the items sold on its platforms, it does not maintain massive distribution centers, and it has only a fraction of the 132,000 employees on Amazon's books.
"Amazon and eBay are e-commerce companies, and Alibaba is not an e-commerce company," Alibaba co-founder Jack Ma said last year. "Alibaba helps others to do e-commerce. We do not sell things."
The point Ma was trying to drive home is that Alibaba excels at connecting buyers and sellers. Alibaba is not the seller.
Related: Meet four kings of Alibaba's online retail empire
The company's largest digital marketplace -- Taobao -- allows consumers to buy goods directly from small businesses. Tmall, Alibaba's other major shopping marketplace, connects larger brand retailers to consumers.
Alibaba makes money on Taobao by selling advertisements and search placement to retailers (kinda like Google (GOOG)). The company takes a commission from the larger retailers that operate on Tmall (think eBay (EBAY)).
The model means that Ma doesn't have to obsess over keeping prices low the way Amazon founder Jeff Bezos does.
Related: Should you buy Alibaba shares?
The structure also makes Alibaba more of a pure Internet play, a trend reflected in the company's bottom line. Compared to Amazon, Alibaba's revenue is small (but growing faster). And investors are salivating over the company's much higher profit margins.
Investors have also been enticed by Alibaba's success at building what Ma calls an Internet "ecosystem."
The network of services allows consumers to move seamlessly between the company's online retail marketplaces and mobile apps used to process payments, buy movie tickets, call a taxi or invest in a money market fund. Alibaba even has a corporate cousin in the logistics business that handles most of the shipments generated on Tmall and Taobao.
Related: 7 things Alibaba users can do
In the end, Alibaba's biggest strengths may stem from overcoming broader problems in China's retail sector.
Ma has said that e-commerce in the U.S. is about transferring an existing business onto the Internet (think Amazon and books).
"E-commerce in the U.S. is like a dessert. It's just supplementary to your main business," Ma said. "In China, because the infrastructure of commerce is [so] bad, e-commerce becomes the main course."
What will happen when Alibaba and Amazon find themselves fighting for the same consumers? Here they are similar: expect both founders to come out swinging.
"Lying behind the massive allure of the capital market, there is unparalleled ruthlessness and pressure," Ma wrote in a letter to employees earlier this year. "In this market, only a small number of outstanding enterprises can maintain a gallop."