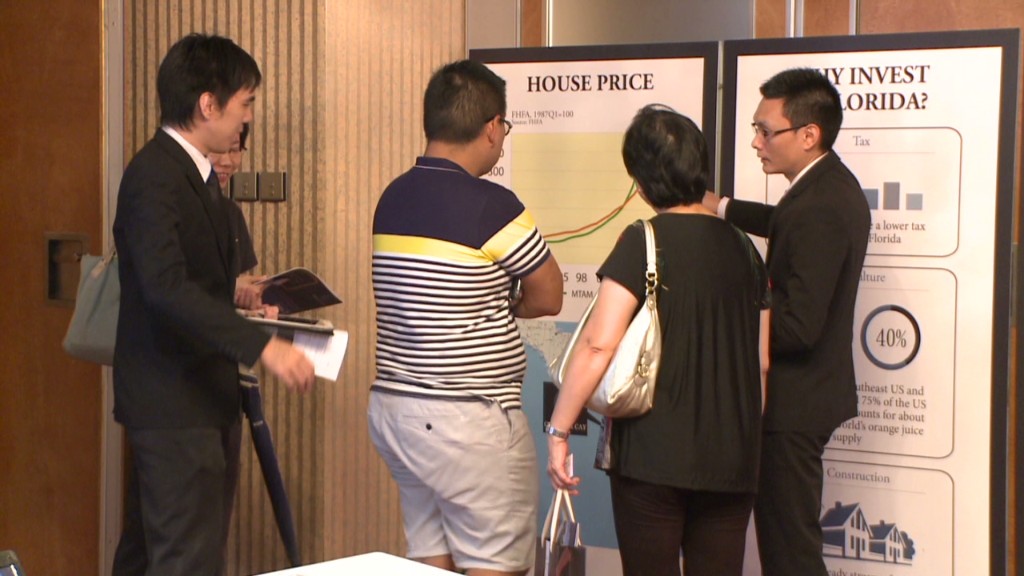 Many rich Chinese are still looking overseas for a better quality of life.
A Barclays survey of wealthy people around the world found that 47% of about 50 Chinese respondents want to move abroad in the next five years.
The main reasons: access to better education and employment for their children, and economic security.
Hong Kong is their preferred destination, followed by Canada and the United States.
Wealthy citizens of Qatar are the second mostly likely to move, with 36% of respondents saying they plan to do so in the next few years, primarily driven by efforts to secure better opportunities for their kids.
That's followed by those in Latin America -- 34% of respondents in that region plan to emigrate.
Overall, Barclays surveyed more than 2,000 individuals with over $1.5 million in assets.
Related: Why the rich are ditching their home country
It's no surprise that many Chinese say they plan to leave.
They've already overwhelmed popular investor immigrant visa programs in the U.S. and Canada. Interest was so high that Canada shut its program earlier this year. And the U.S. recently said it had run out of such visas for the Chinese.
Experts say the emigrants are looking for a brighter future for their children, to escape heavy pollution, and to find some protection against political and economic uncertainty.
"There are fewer barriers to mobility than ever before," Barclays said in the report. "More high net worth individuals are seeking secondary citizenships to help them grow their businesses abroad and to take advantage of international career opportunities."