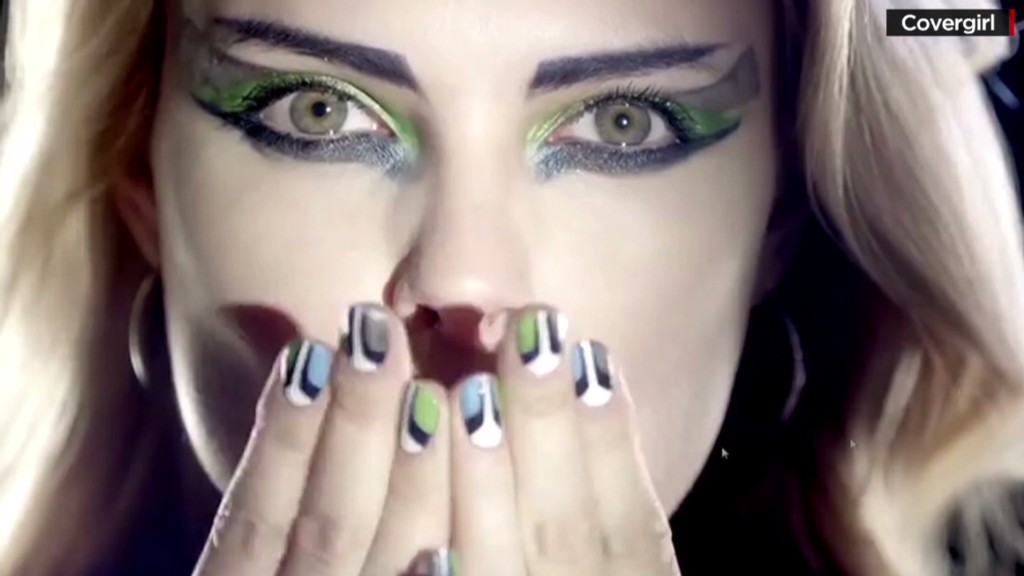 Activists have hijacked a CoverGirl ad campaign intended for female NFL fans in order to protest the league's mishandling of the Ray Rice domestic violence controversy.
A picture of a woman CoverGirl was using on social media sites for its "Get Your Game Face On" campaign was changed. In it, she's wearing purple eyeshadow and fingernail polish in support of the Baltimore Ravens -- and now she has a black eye.
The protesters are posting the jarring image to Twitter and Facebook while calling for the resignation of the NFL's commissioner Roger Goodell and for others to boycott the league.
Related: Ray Rice likely to keep $25 million
Rice was cut by the Baltimore Ravens and suspended indefinitely from the NFL after a video surfaced last week of him punching his then-fiancee, now wife, in an Atlantic City elevator.
The league is being criticized for how it handled the case because Rice was originally suspended for just two games. Goodell has admitted that was a mistake. Since then, the NFL has established a six-game unpaid ban for those who violate its policy on domestic violence.
CoverGirl's parent company Procter & Gamble (PG) did not respond for a request for comment. Both the CoverGirl and the P&G websites were not loading Monday evening and instead posted a message that they were "currently under maintenance." Still, CoverGirls is still promoting the campaign on its Facebook and Instagram pages.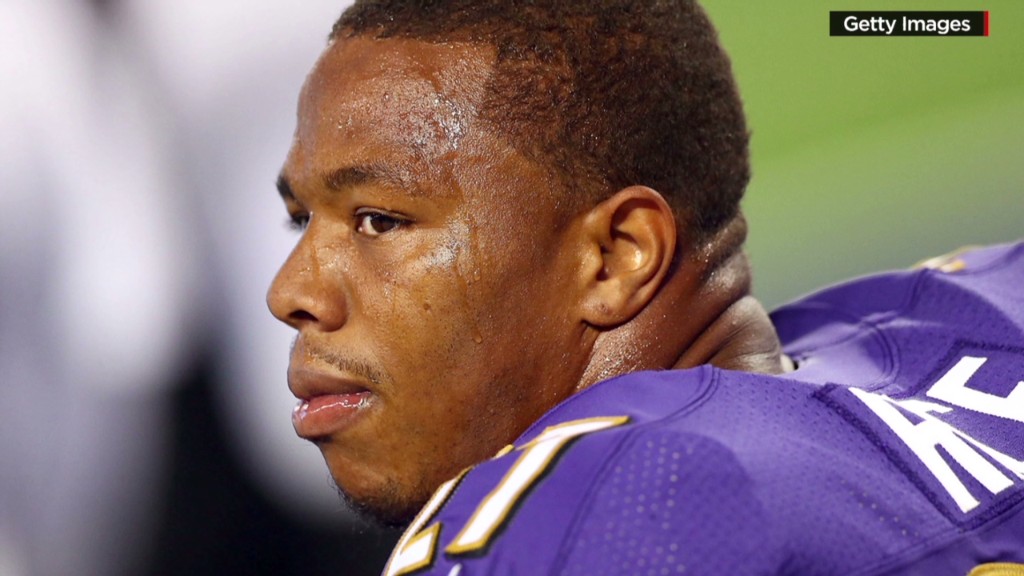 CoverGirl is not the only company to be caught up in the controversy.
EA (EA), which makes the Madden NFL video game series, cut Rice from the game's roster. Nike (NKE) terminated its contract with Rice and removed his jersey from Nike.com.
But other companies have not been so quick to sever ties. Verizon (VZ), one of the NFL's largest sponsors, even gave the league a vote of confidence last week.