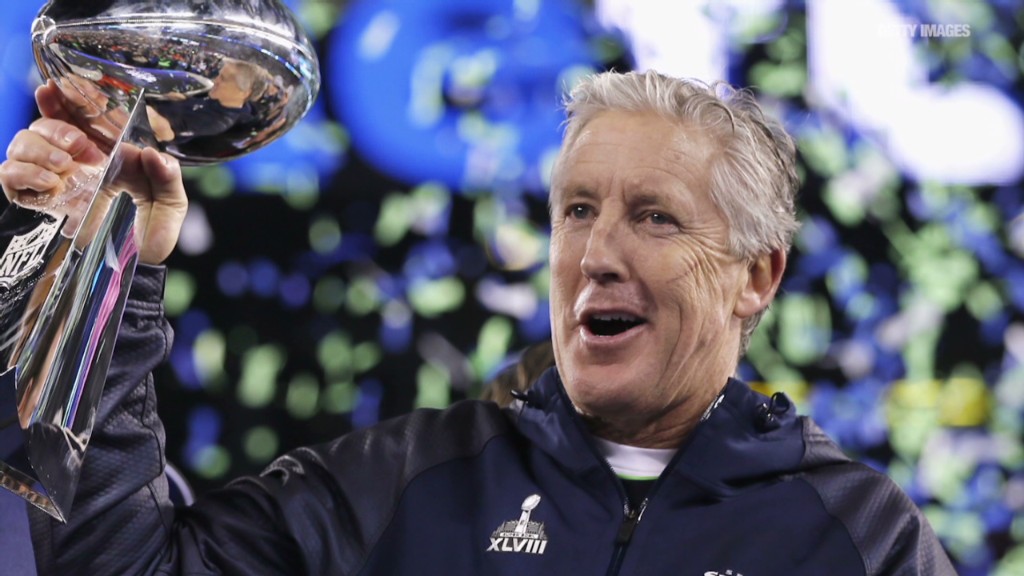 All last week, the NFL was dealing with fallout from the Adrian Peterson and Ray Rice scandals. But when it came to ratings, it was a touchdown.
The NFL had the top three broadcasts in the U.S. last week with Sunday Night Football, Thursday Night Football, and Monday Night Football ranking 1, 2, and 3 respectively.
At the top of the heap was NBC's Sunday Night Football, which brought in a stellar 22.2 million viewers.
This number was up 8% from the same week a year ago, and made it the most-watched west coast Sunday prime time game ever.
Related: CBS scores huge ratings with Thursday Night Football
CBS' inaugural night game was the network's highest rated Thursday night since 2007 with 20.8 million viewers tuning in.
ESPN's opening night Monday Night Football double header was 1 and 2 on cable last week with 13.7 million and 11.5 million viewers.
And as for last night's game, ESPN -- which had been covering both scandals non-stop -- still pulled a 9.9 in preliminary metered-market ratings which was actually up 7% from the week before.
The numbers don't lie. The Adrian Peterson and Ray Rice scandals may have given the league much unwanted attention last week, but when it comes to viewership and ratings the NFL is still in the end zone.