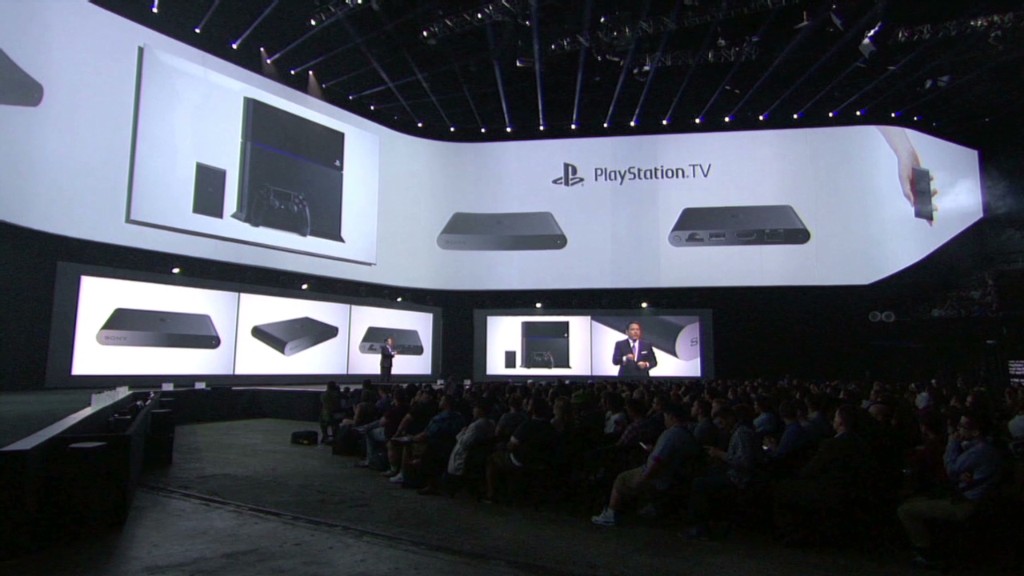 Things are going from bad to worse for Sony -- the Japanese company expects to lose billions of dollars this year as its smartphone business bleeds.
Sony said it estimates a staggering net loss of 230 billion yen ($2.1 billion) for its fiscal year ending next March. That's nearly five times the 50 billion yen loss the company previously forecast.
For the year, Sony (SNE) expects to post an operating loss of 40 billion yen, a plunge from the 140 billion yen in operating profit it estimated back in July.
The hit is entirely due to major losses in Sony's mobile communications segment, which is facing fierce competition in the mid-range market for smartphones.
In an effort to turn things around, Sony is changing the strategy for the division "to reduce risk and volatility, and to deliver more stable profits," the company said.
Rather than focus solely on growth, the company will concentrate on boosting its premium smartphones, and reducing the number of mid-range models offered.
Related: Hackers attack Sony PlayStation Network
None of this is good news for Sony, which posted a 128.4 billion yen net loss last year.
Sony's CEO Kazuo Hirai has his work cut out to rescue the company, which has suffered from years of losses and job cuts.
Things were looking so glum that Moody's even downgraded Sony's debt rating to "junk" status in January.
Some investors demanding dramatic changes have largely gone ignored.
Activist hedge fund manager Dan Loeb of Third Point pressed Hirai for a more far-reaching restructuring of the company, suggesting it spin off the film and music division. Sony's board rejected Loeb's plan.