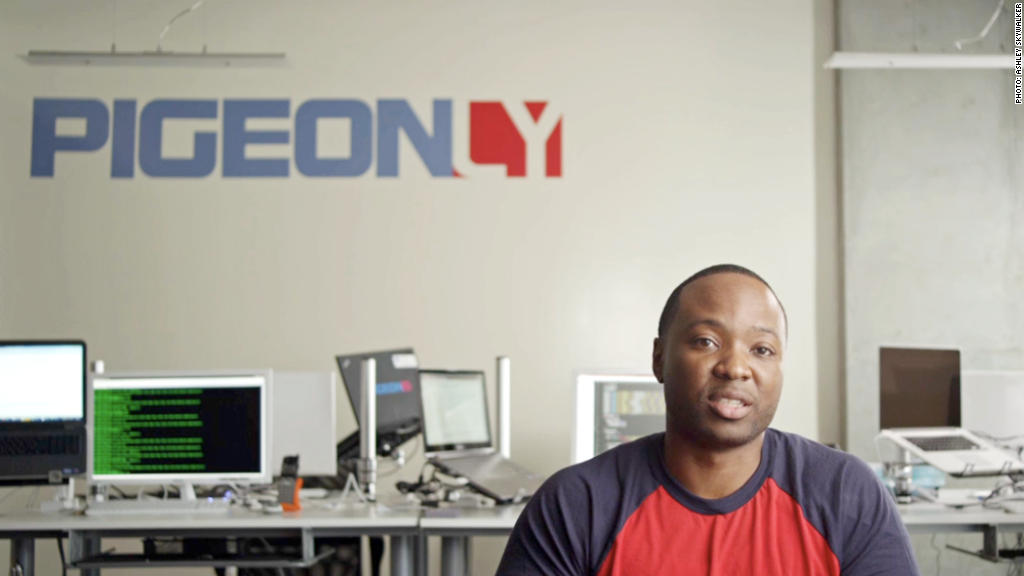 In 2007, Frederick Hutson was sentenced to 51 months in prison for distributing marijuana. The operation had been netting him $500,000 annually -- and once he got to prison, he put his business acumen to use.
He filled his days with business planning, even hand-drawing spreadsheets on plain paper from the law library. Upon release, he'd sketched out what would become Pigeon.ly, a venture that connects inmates with their loved ones through phone calls and photos.
Hutson believed he saw a billion dollar opportunity. There are 2.3 million Americans in prison; and millions more with a loved one behind bars. Hutson intimately knew the extreme isolation experienced by inmates. He also noticed was that once his fellow inmates were released, many returned. According to one Bureau of Justice study, three-quarters of prisoners were rearrested within five years.
Those who maintained close ties on the outside fared better. Forty years of research has found that inmates who stayed in contact with their families have lower recidivism rates.
With all this in mind, Hutson developed Pigeon.ly's photo-sharing platform, FotoPigeon, which gives family and friends a way to search all federal prisons for an inmate's current location (which changes frequently). For fifty cents apiece, customers upload photos and Pigeon.ly prints and ships them in plain envelopes that make it through prison mail check.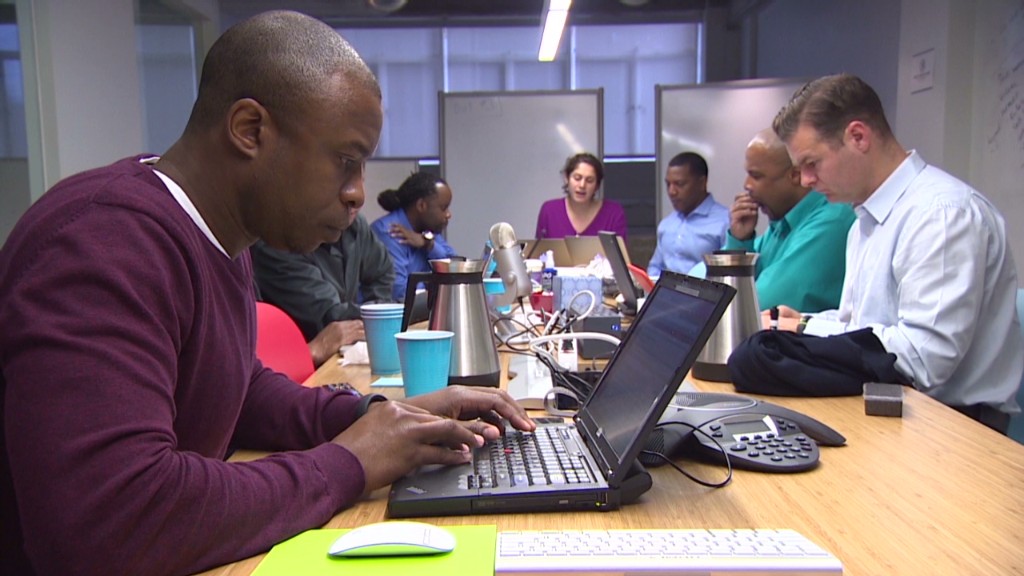 But despite a well-drawn business plan, Hutson had obvious hurdles launching his start-up: He was released in 2012 to a halfway house without Internet. His business partner and old friend Alfonzo Brooks had to "hire" Hutson so that he could leave for work each day. Not to mention the fact that traditional investors didn't understand the potential market of inmates and their families.
His first round of investment came from peers: "Guys we knew from the streets," Hutson explained. "They were close to the problem ... it was a very easy sell." But contributions were small, averaging $500 or $1,000.
The site had to be easy to use -- much of Pigeon.ly's customer base only has mobile access to the Internet. Still others don't have email addresses. They did a lot of testing on grandmothers, because as Hutson puts it, "You can't just make the typical assumptions a tech company would make."
Hutson acquired customers through direct mail, tucking advertisements for FotoPigion into newsletters that included content inmates would find valuable -- like details on new sentencing guidelines.
Using this method, Hutson had attracted 2,000 paying customers by 2013, when Pigeon.ly was accepted to NewME, a San Francisco tech accelerator aimed at supporting underrepresented communities. Hutson raised $1 million in seed money from investors and venture capitalists. In the past year, he's raised another $1 million and is about to close on what will be the company's largest investment round to date, although he declined to give an exact amount.
The company launched TelePigeon in December 2013, which works with Internet phone-service providers to give families phone numbers that are local to where their loved ones are incarcerated. That way, inmates can call home at local rates no matter where they're serving time, which is an alternative to the expensive long-distance collect calls. Families who can't afford the nominal fee get 20 minutes free each month. Hutson said it's saved families over $646,000 since January 2014.
Related: 30-to-life nad pitching a startup
Currently, 3,000 photos are shipped daily using FotoPigeon, which has helped Pigeon.ly achieve 20% revenue growth month over month since the start of 2014. It's on target to reach over $1 million in sales this year.
The real-time inmate search engine embedded in FotoPigeon will soon be released as its own platform for those simply trying to keep track of their loved ones. (Previously, you'd have to search individual state databases because no other single repository exists.)
Pigeon.ly's purpose -- what investors keep investing in -- is a company that sees great opportunity in reaching underserved markets.
"We are different, because we don't look like the typical technology company," said Hutson. "[We have a] unique understanding of problems in this demographic that other people don't understand. ... That's really our stone of strength."