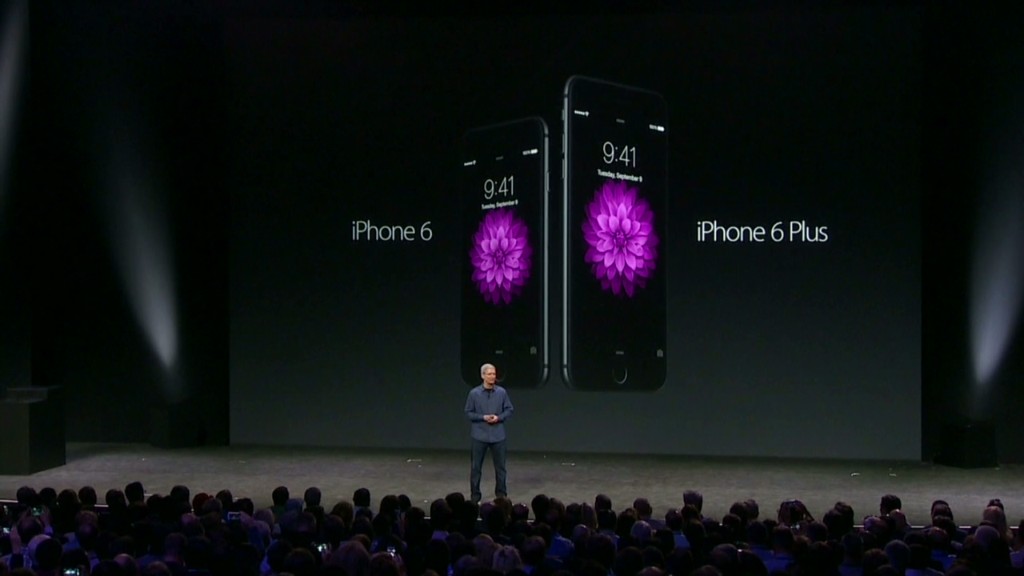 Apple's HealthKit needs a doctor.
The new health- and fitness-tracking platform has been stalled by a software bug. HealthKit was supposed to be a key component of the iOS 8 mobile software update Apple released Wednesday.
Third-party apps built to work with the platform have been pulled temporarily from Apple's App Store as a result.
"We're working quickly to have the bug fixed in a software update and have HealthKit apps available by the end of the month," an Apple (AAPL) spokeswoman said.
HealthKit works with Apple's new Health app along with third-party apps like WebMD and MyFitnessPal. It lets users monitor things like heart rate, sleep, weight and blood pressure, and you can also choose to share the information with your doctor.
Related: IOS 8 is here, but should you get it?
Along with the HomeKit connected device platform, HealthKit was one of the most highly touted new features in iOS 8. But the problem isn't exactly a shocker -- Apple often faces early setbacks following new software releases.
These growing pains aren't exclusive to iOS -- Android, Windows and Mac OS all have experienced their own set of upgrade issues. But iOS had some very high-profile problems in the past, from faulty antennas to battery issues to forgetting to adjust for Daylight Savings Time. There was also the iOS 6 debacle, which left Apple users saddled with the abysmal Apple Maps app.
All that means that when it comes to software upgrades like this, be prepared for a few snafus.