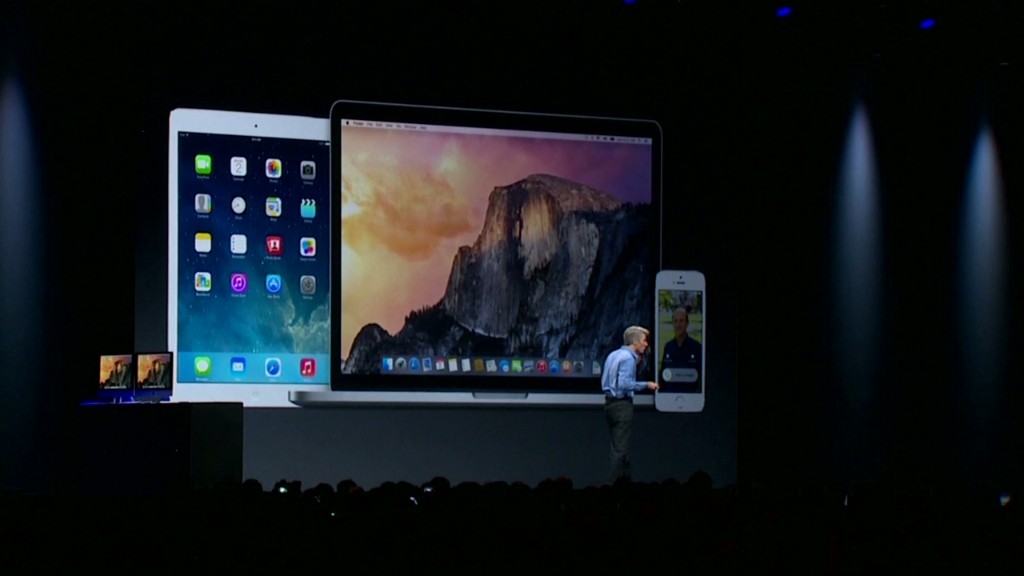 IPhone and iPad owners rejoice! iOS 8 is here.
Apple's new operating system isn't the radical upgrade that iOS 7 was, but it has a handful of new features that look promising.
IOS 8 lets apps display useful information in the "Today" screen, including sports scores and weather updates. You can answer phone calls on a Mac, install a third-party keyboard on your iPhone and ask Siri to identify what song is playing on the radio. You can even share iTunes purchases with your family.
The update is available to iPhone 4S, 5, 5C and 5S owners. All iPads except for the first-generation model are eligible for iOS 8. And only the latest iPod Touch users can upgrade to iOS 8.
But be patient! You're just one of millions of people trying to tap Apple's servers at the same time. So if you can wait, wait.
Related: 5 things you'll love about iOS 8
How: Make sure your iPhone or iPad is plugged in. Then go to Settings > General > Software Update, and hit the "Download and Install" button. After it downloads, touch the "Install" button.
If you prefer, you can also download the iOS 8 update on your computer and install it on your iGizmo. To do that, make sure you have the latest version of iTunes, then plug your device into your computer, select your device in the menu and click on "Check for Update." Then click "Download and Update."
There's no advantage to downloading iOS 8 via a Mac or PC -- the update won't get to you any faster.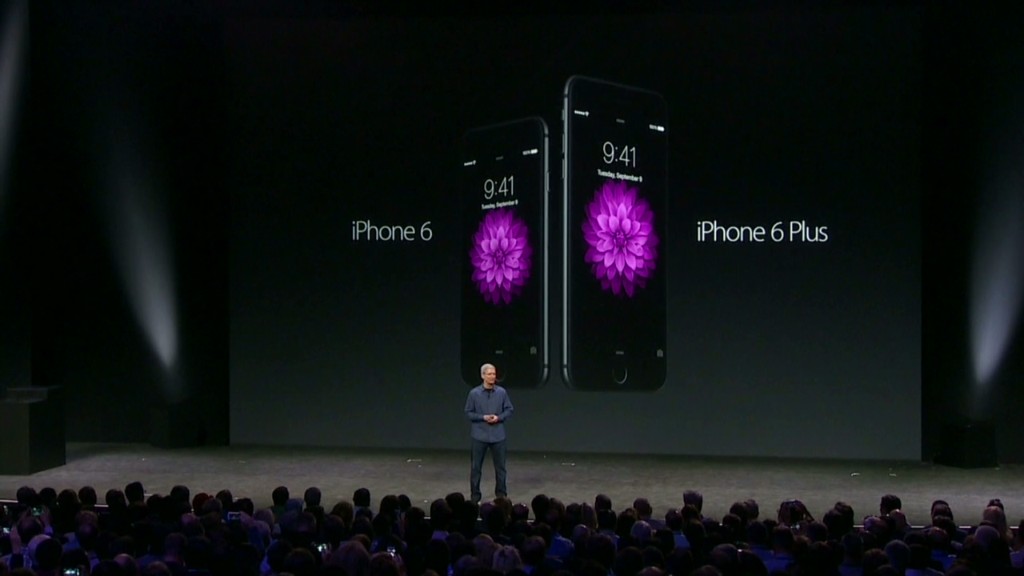 Should you update? There's a few things to consider before making the decision to upgrade to iOS 8.
IOS 8 requires you to have 1.4 GB of memory free. That means deleting those old photos, podcasts, songs and apps that you don't care about anymore. If you're an iCloud user, all of those things will be backed up in the cloud. But if you're not ready to clear space just yet, you'll have to wait to download iOS 8.
Also, bugs happen. Some of your apps won't look perfect or work 100% right after you download iOS 8. Those will get ironed out over the course of a week or so. But if you're downloading iOS 8 on Wednesday, make sure you have a good sense of humor.
If you have an older iPhone or iPad, the newer operating system can slow your iGadget down.
And lastly, there have been snafus with every software update in history. That's not exclusive to iOS -- Android, Windows and Mac OS all have experienced their own set of upgrade issues. But iOS had some very high-profile software bugs in the past. Antennagate, forgetting to adjust for Daylight Savings Time and battery drain. And who can forget the iOS 6 debacle, when Apple forced iPhone users to switch to its sub-par Maps app?
Remember, there's no going back to iOS 7 once you've upgraded to iOS 8. So why not let the guinea pigs test it out and let Apple and the app makers iron out the wrinkles before you end up making a decision you could regret?