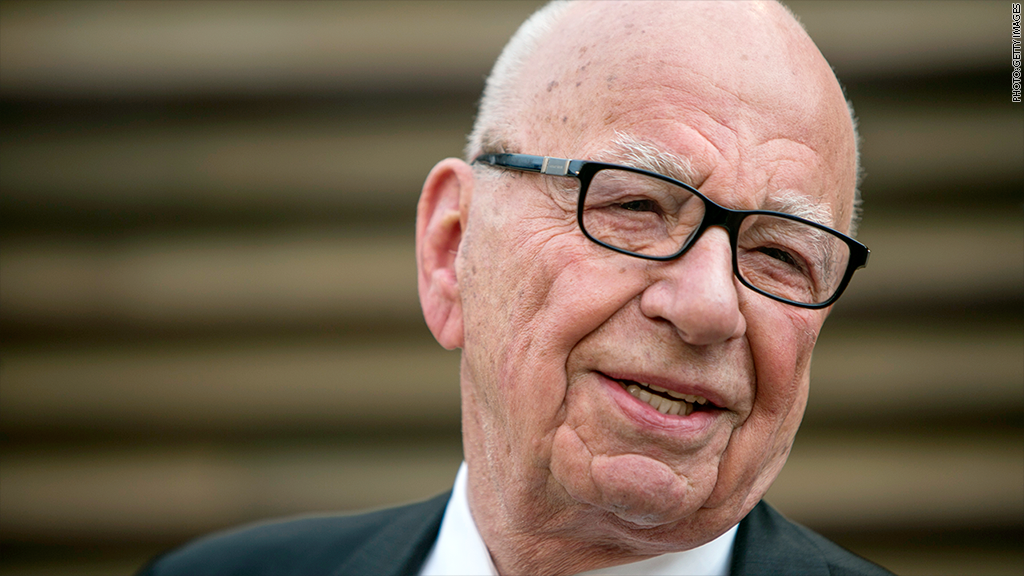 Everybody seemed to have an opinion on the Scottish independence vote: From UK Prime Minister David Cameron to Groundskeeper Willie on "The Simpsons."
But not Rupert Murdoch, potentially one of the most influential voices as CEO of News Corp. and 21st Century Fox.
The media mogul, who is of Scottish ancestry, owns The Sun, Scotland's biggest newspaper.
The Sun editorial pages didn't officially take a stand, and that would have been a big deal.
"Politicians in the UK are of the belief that Murdoch can swing elections - that gives him power and influence," said NPR media correspondent David Folkenflik, author of "Murdoch's World: The Last of the Old Media Empires."
While his newspaper was relatively quiet regarding Scotland, Murdoch was still very busy on Twitter, though still not taking a stand.
Twitter, according to Folkenflik, is Murdoch's new way to channel his thoughts to his newspaper editors.
"It used to be that Murdoch would pick up the phone and call his tabloid editors," Folkenflik said. "Nowadays he can tweet."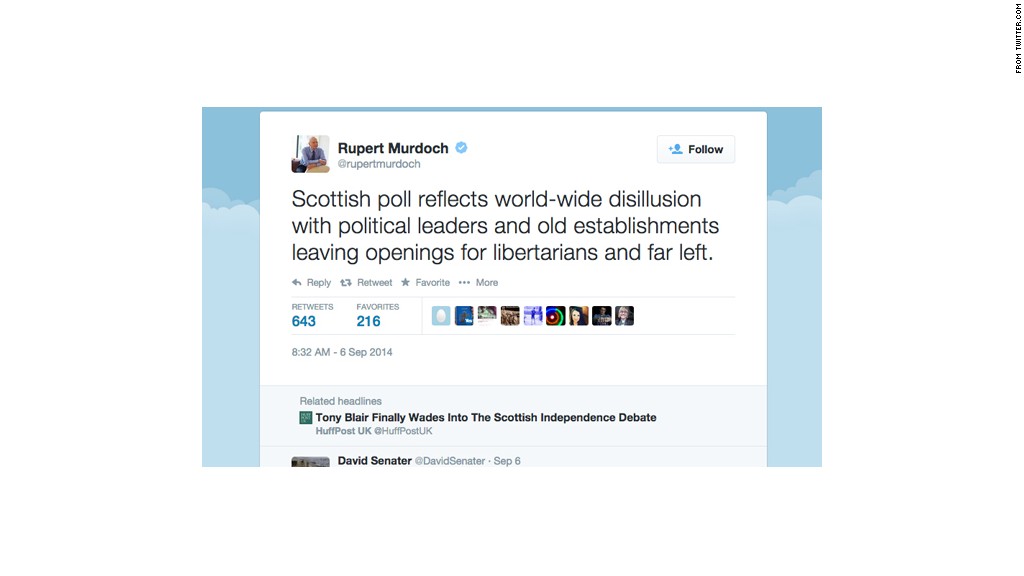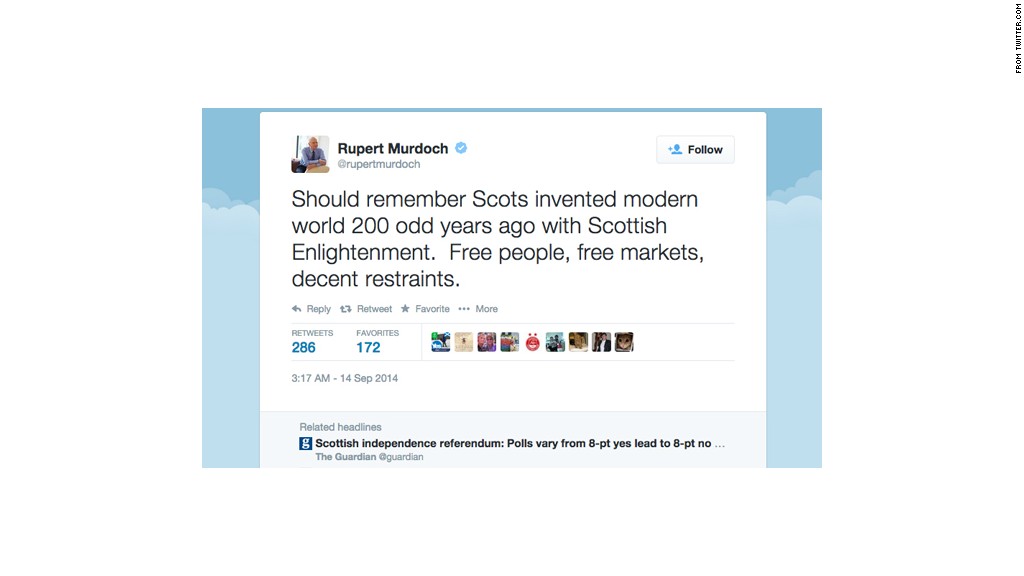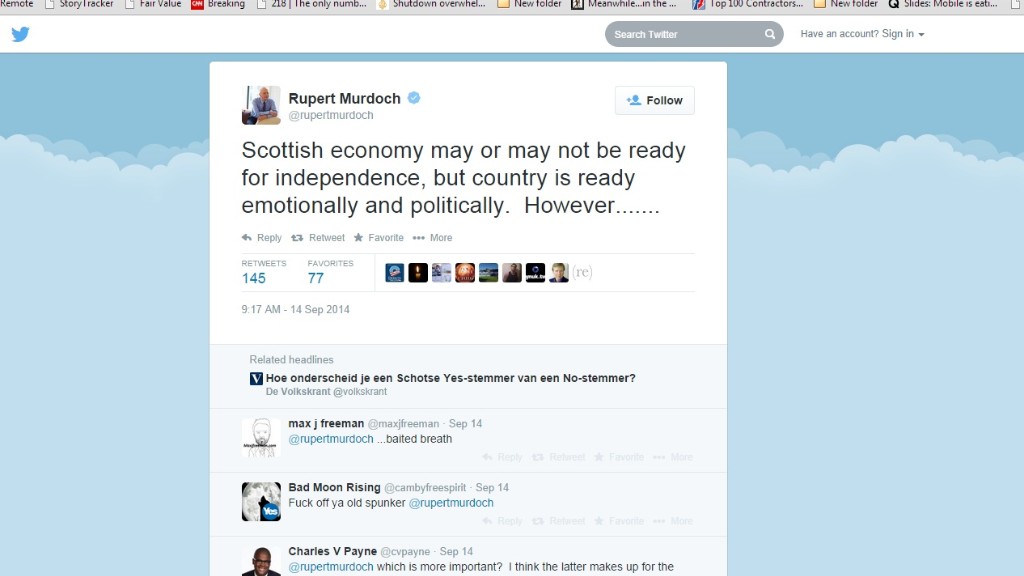 Murdoch continued to be tight-lipped even Thursday morning when he appeared on his own cable channel, Fox Business Network.
Speaking over the phone with Neil Cavuto, Murdoch spoke of polling numbers and the political/economic fallout regarding the vote, but continued to not show his hand.
Even after recent phone-hacking scandals, the media speculation around Murdoch's referendum position has shown just how much influence the 83 year-old mogul still wields in UK politics.