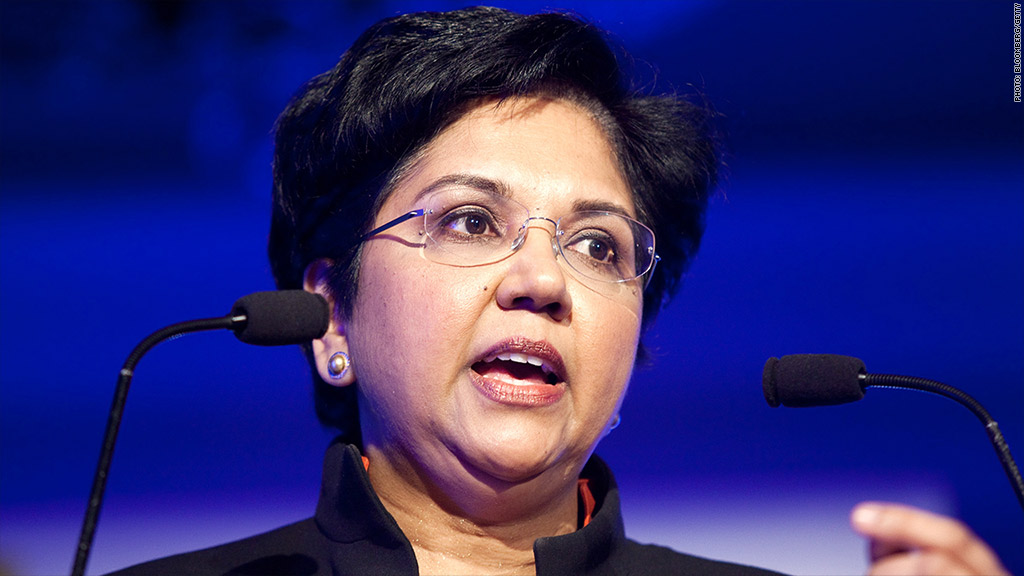 PepsiCo is the NFL's biggest sponsor, and its female CEO just gave its embattled Commissioner Roger Goodell a vote of confidence.
CEO Indra Nooyi decried the domestic violence crisis enveloping the league in a statement released late Wednesday.
"I am deeply disturbed that the repugnant behavior of a few players, and the NFL's acknowledged mishandling of these issues, is casting a cloud over the integrity of the league," she wrote.
But she also said she knows Goodell to be "a man of integrity" and that she is confident he'll respond to the crisis appropriately.
"Over the past several days, it is increasingly apparent that the NFL is starting to treat these issues with the seriousness they deserve," she said.
PepsiCo (PEP) has sponsorship agreements with the league and its teams worth an estimated $100 million a year, according to research firm IEG, making it by far the NFL's most lucrative sponsor.
Related: NFL - Richer than ever despite controversy
Goodell suspended former Baltimore Ravens running back Ray Rice for two games after he knocked his then-fiancee unconscious in a casino elevator. But when a video surfaced last week that showed Rice actually throwing the punch it spurred public outrage, and Goodell suspended him indefinitely. The commissioner later acknowledged he made a mistake.
But many commentators, and the National Organization for Women, are calling for Goodell's resignation. And those calls have grown louder after the league didn't suspend several other players, most notably star running back Adrian Peterson, have not been suspended when they were charged with either domestic violence or child abuse.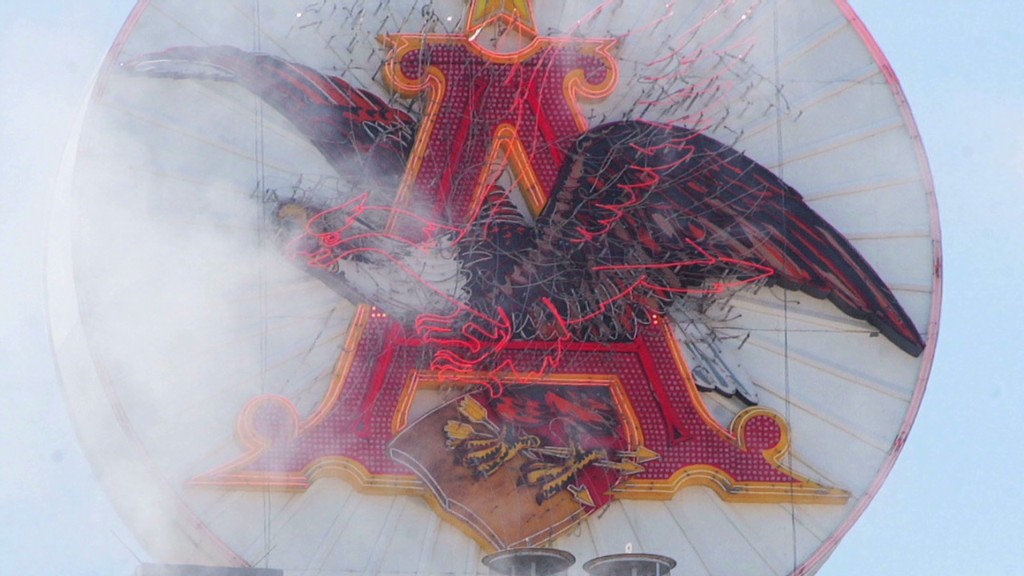 One major sponsor, Anheuser-Busch (BUD), issued a statement earlier this week very critical of the league. "We are not yet satisfied with the league's handling of behaviors that so clearly go against our own company culture and moral code," it said. "We have shared our concerns and expectations with the league."
Related: Who would get Goodell's job?
Three other major sponsors, Nike (NKE), Visa (V) and Campbell Soup (CPB) have issued more neutral statements. All of them deplored domestic violence and said they shared their concerns with the league.
Prior to Nooyi's statement, the strongest sponsor support for Goodell came from Verizon (VZ) CEO Lowell McAdam, who said last week, "I'm, at this point, satisfied with the actions they've taken."