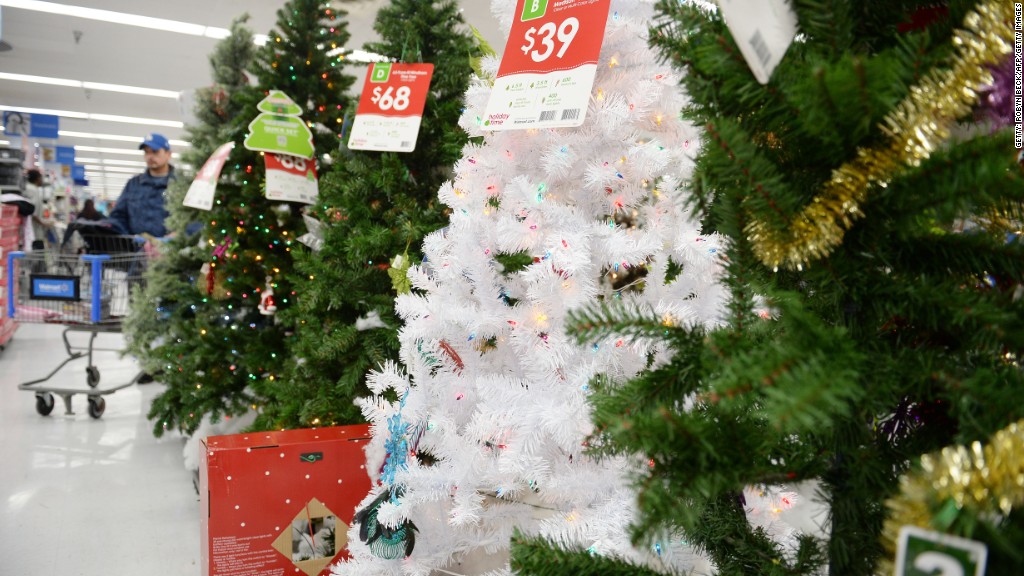 Wal-Mart is ramping up its holiday hiring, but not by as much as its competitors.
Wal-Mart said Thursday that it will add 60,000 seasonal workers. That's up 10% compared to last year.
But Kohl's (KSS) and Target (TGT), which both have far fewer U.S. stores, are hiring 67,000 and 70,000 holiday workers, respectively.
While Target's holiday hiring will be about the same as it was last year, Kohl's is adding 34% more staff than it did for the 2013 season.
Meanwhile, delivery companies are also hiring seasonal workers to prepare for the holiday rush in sales online.
UPS (UPS) said earlier this week that it will nearly double its holiday workforce to as many as 95,000 jobs. And FedEx (FDX) is adding about 50,000 more workers, up 50% from last year.
Wal-Mart (WMT)said that its current employees who are interested in working additional hours will get priority for holiday jobs.
FedEx, Kohl's go on a holiday hiring binge
Wal-Mart caught charging New Yorkers more for Coke than advertised