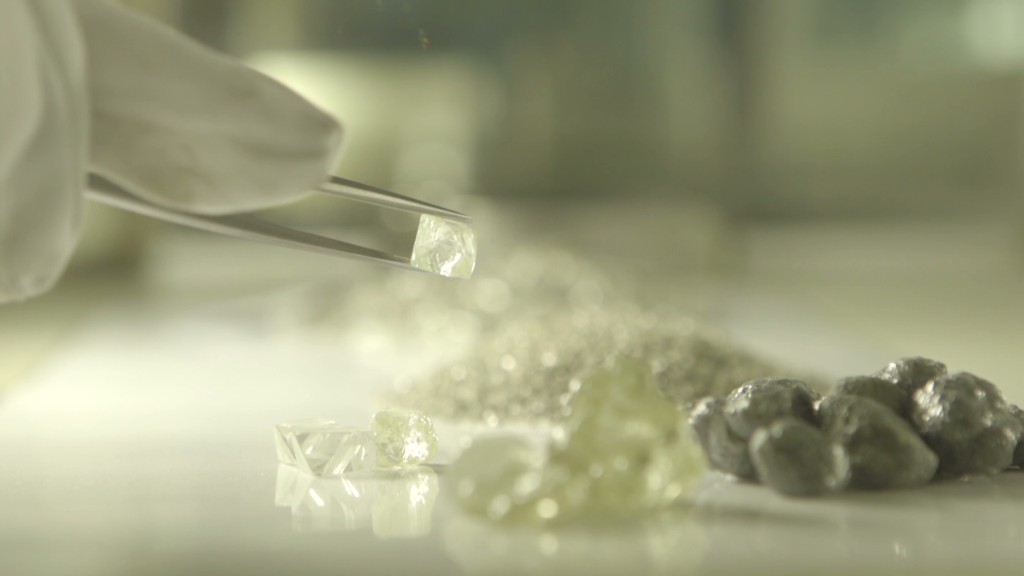 A diamond is forever ... especially in China.
Global diamond jewelry sales hit a record $79 billion last year, led by strong interest from the Chinese for the rare gem, according to a report from De Beers.
Polished diamond sales in China rocketed by 14% last year alone, double the pace of growth seen in the U.S.
Overall, sales of diamond jewelry to the Chinese have been the fastest growing in the world, averaging about 21% a year over the last decade. China now accounts for 13% of global demand, up from just 3% in 2003.
Related: China becomes world's top gold buyer
The U.S. is still the world's largest diamond market but companies such as De Beers are increasingly looking to China for growth.
As disposable incomes rise, Chinese consumers are driving global markets for luxury products, including expensive watches, handbags, cars and diamonds. China now accounts for nearly one-third of global luxury purchases, according to the report.
China is still seeing much higher than average growth in diamond sales, even though some luxury segments have been hurt by a government anti-corruption campaign, and a slowing economy.